Friday the 18th
It was a red and blue day.
You can see why I never leave home without a hat on XD
Missed work to go downtown and see Hannah and Kyle!
Dinner at Ma&I
Kyle had a special fork
Their curry and my maki + pad see ewe
We were lucky enough to watch the Double Edge Theatre Company performance that they had been putting together and are performing in Washington D.C.!
Hannah took a workshop with them and was suuuuper excited.
It was super cold so we stopped by 7Eleven to get hot chocolate and snacks.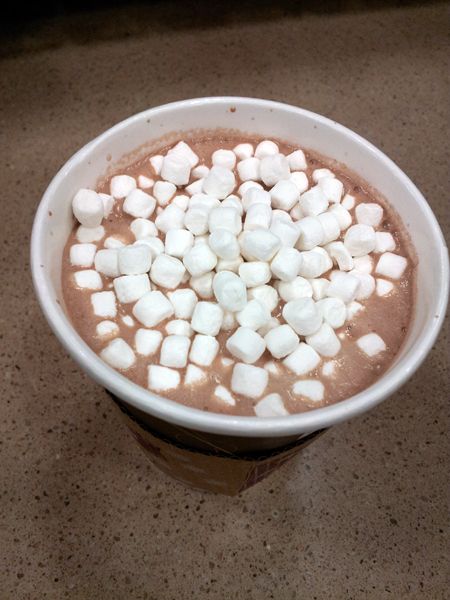 Mini pizza bagels while watching episodes of Sailor Moon and girl talk. We watched the first movie too.
Saturday the 19th
Went down to Argyle for pho but the place that I usually go to was on vacation so my dad and I just went to the place that April and I went to last time. But they were really bad that day.
While I was there I stopped by the Vietnamese mart that has all my favorites.
Stocked up on both dried mango brands!
Sunday the 20th
Labbokki for dinner
My favorite kind of job.
There was so much! I wrapped it around my neck and it was still dragging on the ground. I was so happy hahaha
Yesterday
The last time the wife drove me to work. She seriously saved my life and a lot of taxi fare this month! She's better than a boyfriend hahaha!
Gosh she even surprised me with these chocolate strawberries that she made! I've never been gifted chocolate strawberries before!
A new task always comes up at work. Last week I was delivery girl, this time I was sign girl.
I'm not good at crafty things though. Those stupid triangles took me way longer than they should have.
Today
Dinner (maybe the last?) with the wife before I start school. Today was the last day of working on a weekday!
The only time I eat beans like this is at Taco Burrito King.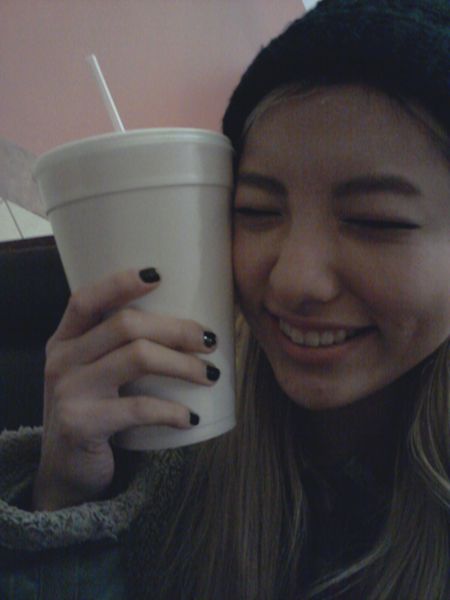 Large horchata as big as my broken out face!