The things you can find at wally wally wally wally world.
July: Tuesday the 31st
Went on a date with myself to spend some quality time at Goodwill.
On the way I spotted:
And was like "Oh! Oprah adopted this street. I wonder why this one?" And then I walked a little bit more and found out why.
Her studio is there! Ha ha ha! These two men got out of their car in the middle of the street to take pictures next to it! Luckily there were no other cars >_>
So I got to Goodwill and of course with my luck they were having a power outage and had to close it until they could get it back. I decided to get something to eat while waiting and searched for something on Yelp cause I wanted something authentic to the neighborhood since it was the first time I was there and I probably won't be down there too often. I picked an Italian place since I was starving and walked there. On the walk I realized that I probably wasn't dressed nice enough for it since it's a fancier dining area. I looked for another and picked an Indian place and headed there. It said it was open on Yelp but it was closed when I got there OTL I headed back towards the Goodwill and decided eat at Flattop for the first time but then I remembered that there was:
I walked around the neighborhood for like forty minutes like an idiot. It was HOT! I was sweating so much D:
Cooled off with their watermelon chunk lemonade
Interesting place!
I want that daisy(?) light fixture in my house!
Waiting for food
Blackened chicken sandwich. I ate sooo fast! I was starving!
Always need some kind of hot sauce with my chicken.
Thankfully Goodwill got their power back when I got there again. Real successful thrifting! Got like ten items for under fifty bucks! And half of them are blazers! And I love them! So excited to wear them when fall comes! X) Wish I went there the day before cause I could gotten them for 50% off! Next time!
Today
Made my eyes all colorful since I was going to the Art Institute with Eva!
Waiting for Eva to come and get me. She was catching up on the Olympics!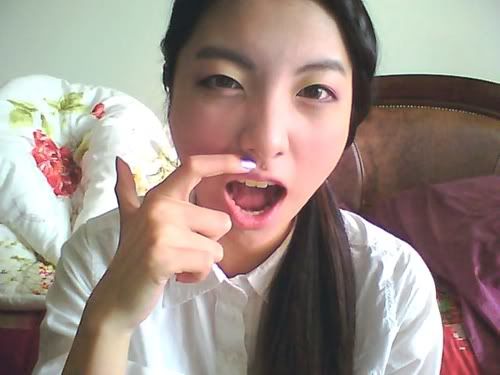 Zit!
Too bright! I dunno why the flash goes off in the super bright sun :/
New Roy Lichtenstein exhibit
I love how they look like they're moving/different from the different angles you look from.
The man does everything!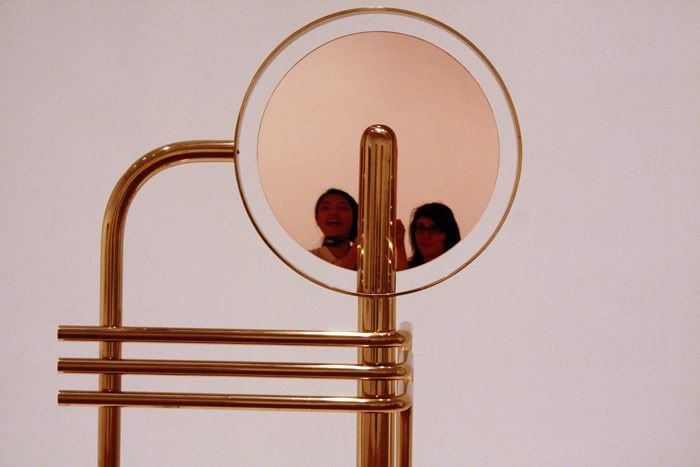 Lulz I had to stand on my tippy toes
Da hands
Some other ones I liked: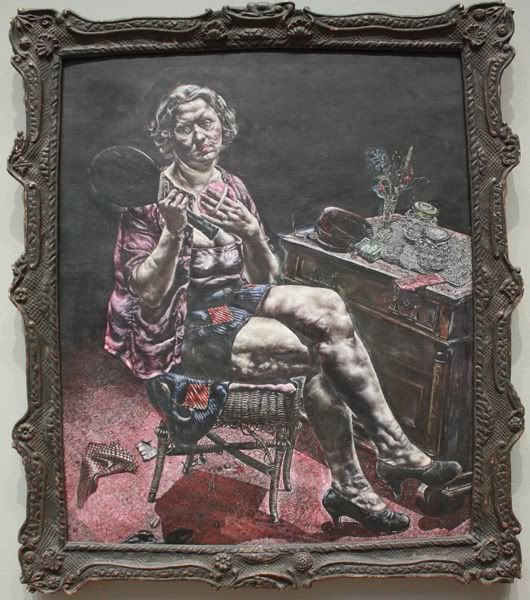 Creepy~
My two favorites!
I want!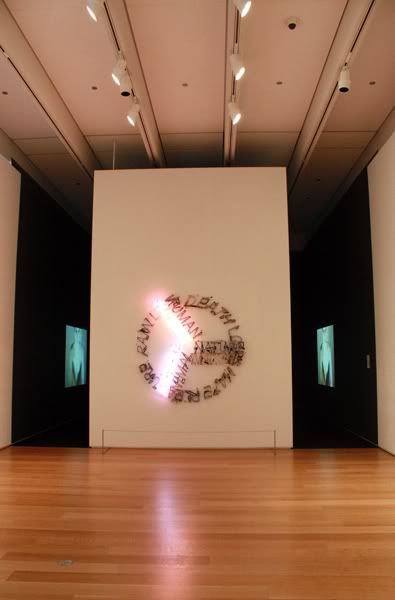 Eva and I watched this video installation of the man painting himself in black. We watched till the end wondering what it was for. I read the card and turns out he had painted himself white, pink, green, and then black to explore boredom, failure, etc. I told Eva and she walked away saying something like "Omg I am not watching him paint himself another color again." Lulz
I dunno I thought it was cute.
One of the more famous ones
Omg this thing just stands outside the door you walk out of. Scared me! Ha ha ha!
Eva wanted Starbucks on the way. I got a free drink cause the guy messed up her order and gave her a chai with soy instead of a caramel machiato! Grande too! Score! I have a tiny bit of luck scoring free food stuff. But Eva got the wrong drink the second time too XD
Jessica got me from the swift to eat.
Kevin and Rey
Pipat!
All you can eat meat!
I really don't like Woori Village cause they're really expensive for food that's not that good but their marinated galbi was pretty ok. Oh but their service is pretty bad yet the charge really high gratuity!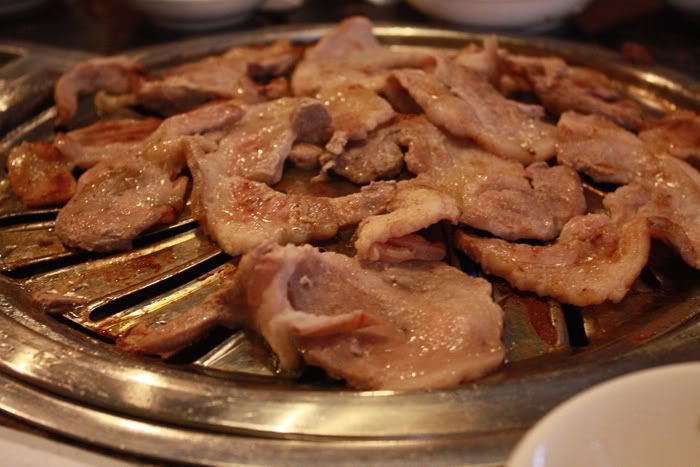 I think we ordered each meat twice.
Lulz I told Rey had to lean in the most but Kevin did instead
Ended my night with froyo