*to Yura:* Ah it's the least I can do >.< Oh, what do you do on your iPad? D'aw thank you! Ahaha I thought durian was gonna be great cause I saw Victoria really liking it in wgm so I was like *O* I wanna try! I swear the cuteness enhances the taste!
*******

April, Monday the 30th
Hi!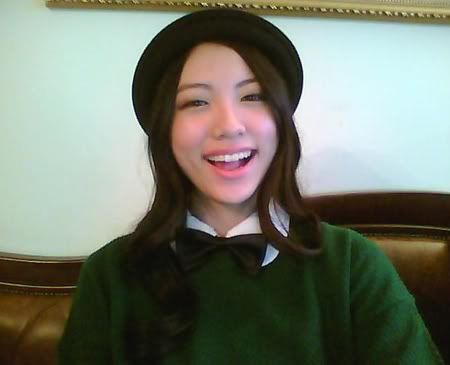 Crappy webcam quality makes me look so much better XD
My final for LGBT was optional so I chose not to take it! XD Such a great class! I encourage everyone to take an LGBT class if it's available to you!
I selca-ed while waiting for the bus since I was leaving home later than usual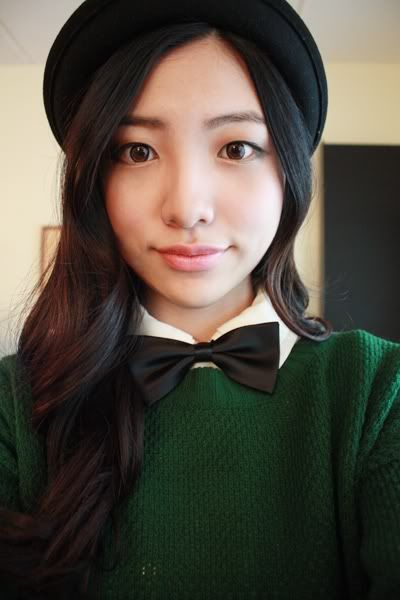 Lulz I look sad
So when I got to school, the weather was cloudy but dry. My weather app didn't say anything about rain either. Lo and behold, it starts pouring and I have to walk ten minutes to my voice class. I didn't have an umbrella and I couldn't really cover myself cause I was carrying boxes of donuts that I bought for my improv class since I ran out of batter for cupcakes. I got soaked ahahaha
I was leading the warm ups that day and I was a couple minutes late so I ran in class worried but my teacher was just like "D: Go and dry your hair before you catch a cold!" She's such a sweet lady.
But I botched my warm up and I did crap on my Shakespeare monologue OTL When will I ever present a good monologue!?
Last day of improv! T________T
People really like to grab my hat and wear it
Junk crotch's fingers are supposed to be his Charlie Chaplin mustache lulz
I set up the self timer and I guess it was going off without me knowing while I was putting on the flash. There was only one film left too.
Someone said it was like a dysfunctional family photo XD
Good thing I brought Takutzjin along!
The teacher isn't there cause he had to run off to teach another class at the Second City! D:
They are such wonderful people. I was so sad! They would chant my name really loudly every time I was called to do a scene! T____T I will cherish this class forever! It was the BEST!
May, Tuesday the 1st
Le theme for May
Had a quick date with April after I finished my sociology final. I'm so happy that that class is finally over! I really hated that class.
My Vermont wrap and clam chowder. The chowder was too potato-y. This was surprisingly really good!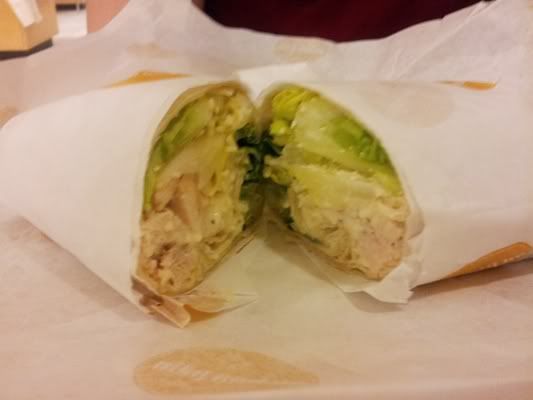 Lulz crappy picture of April's chicken caesar wrap.
This was good too but mine had so much more flavor.
Cocoa eclair cream puff. It exploded on me like four times while eating!
April and I parted ways after getting our cream puffs cause she had to go back to her school to study for her finals.
Today
Last day of school!!! Well, one of them at least XD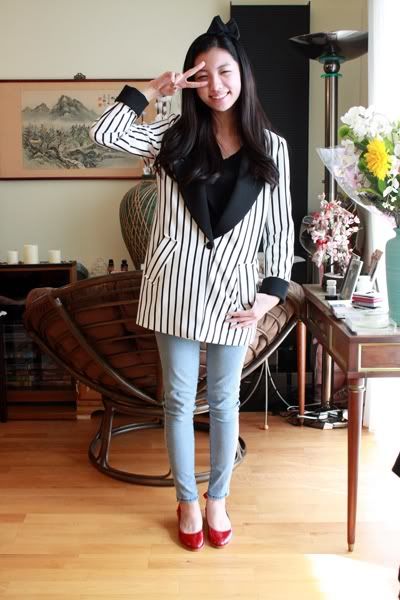 Lazy outfit >.>
I quickly took my one final and then came back home. It was so nice to be back home early!
I still don't believe that I'm on summer break now...
Sorry, this isn't a very good post...
But I hope everyone is studying well for their exams! Good luck!!