*to Jenna:* Ha ha ha my mum was telling me that she saw ones that looked exactly alike in L.A. selling for hundreds! And I thought the sixty something dollar ones at urban were expensive! Yes, I only found out through Hollyannaeree on youtube XD The Target ones sell for 30 something.
It was fun! I love sight seeing!
Omgosh THAAAANK YOUUU!!! All of my friends like it but it's so turnip-y but then kinda sweet. Too weird for me ~_~
Thank you! You are such a doll!
*******
One of my drawings from draw something that I'm proud of ha ha ha
It sometimes glitches and draws a straight line when I touch the screen. Ruined it boo! Oh I just realized that I forgot to color in Jasmine's belly >.>
Wednesday
Improv was let out early and Paco had driven to school so he offered to drive me home since he works at the movie theatre right by where I live. He had time to kill before returning to his shift so we grabbed dinner at Chili's cause he had a gift card. He is such a hard worker! He left his shift early in the morning to go to class and then went back. Very admirable!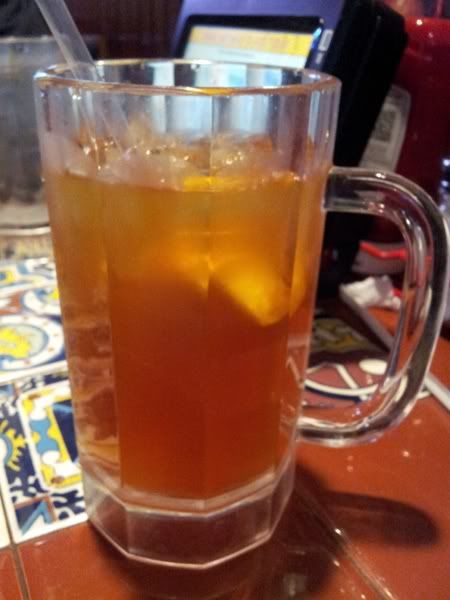 My mango iced tea
Texan cheese fries.
They were so dry. I only ate them cause of the jalepenos ha ha ha!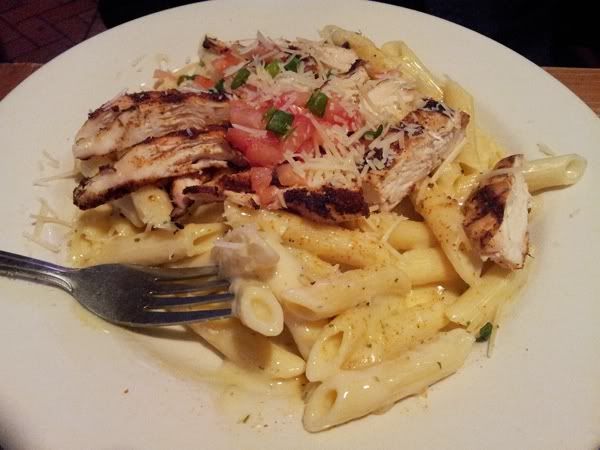 His Cajun chicken pasta. It's what I always got whenever I went there. Speaking of which, I hadn't been there in YEARS!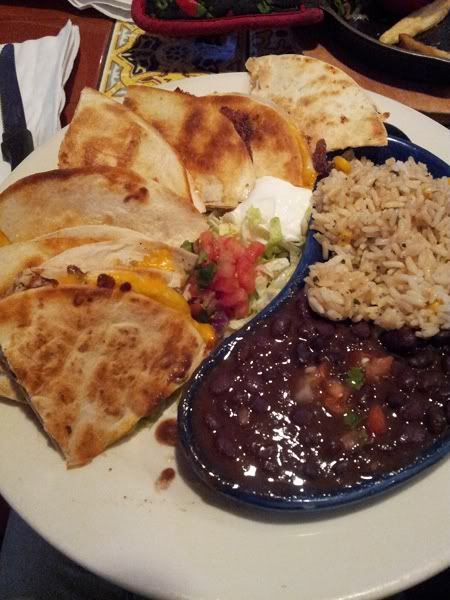 My chicken ranch quesadilla. Wasn't much chicken or ranch. I actually liked the rice though.
LOOK! An electric sign under the license plate! It said "Have a nice one!" Ah the things people spend their money on
Today
Technically yesterday since it's past 2AM but I always do this >.>
I really regret not skipping class to watch a play my improv classmate was in cause that class is really annoying me right now. At least the people are nice but still~ It's such a waste of time for me! I only really went to class cause I had to turn in an assignment and cause I was afraid I was going to be late to the shoot I had. I was told the play was long. In hindsight I probably would still have been on time. AH REGRET
Ya so I had a shoot for another directing project. I don't really audition for anything so I have to do work when it comes knocking on my door! The shoot was happening at the director's brother's dorm at UIC. The weather was super nice and as soon as I got off the bus it started POURING! -_____- Mayn I spent my morning showering and curling my hair to get rained on. If you know me well, you'll know that I HATE showering. Ha ha ha ha
A man took cover under the Paul Mitchell school and I followed. We each made a couple comments about the rain and then we parted in opposite ways. I later found out he was the assistant director's father! Ha!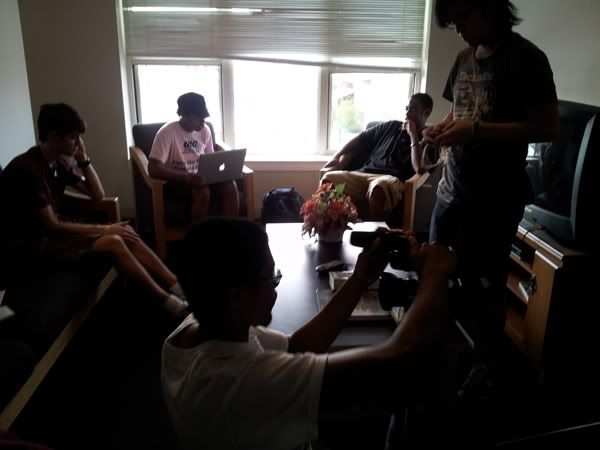 Setting up! The one on the camera is the director!
Meet my handsome new boyfriend!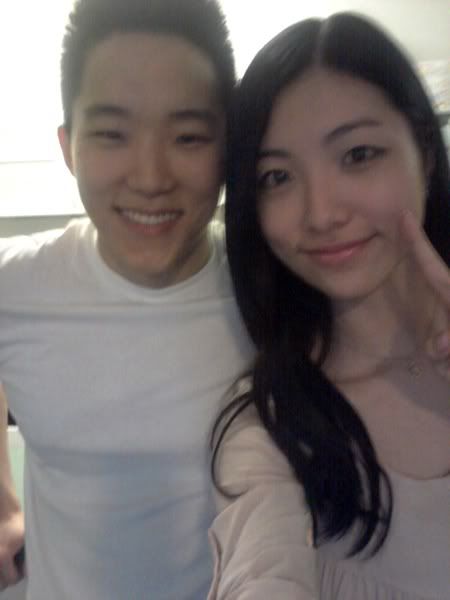 Lulz just for this project though XD What a nice smile!
The sound operator!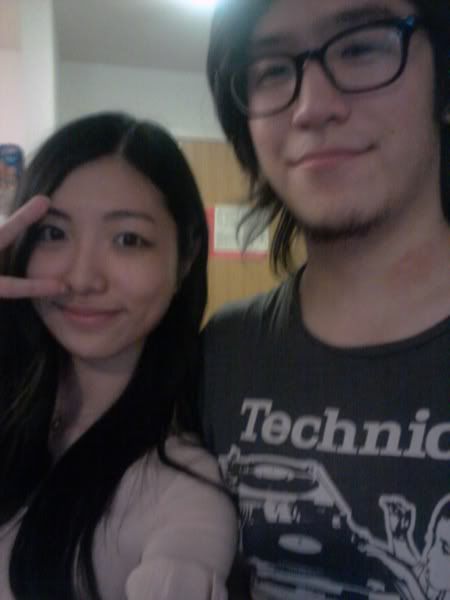 The super cool director of photography!
I am such an el creepo. I facebook creeped him and saw that he DJs! I've been listening to his soundcloud while writing this post and his work is sick! If anyone wants a listen:
http://soundcloud.com/robotears-2
He takes gorgeous photographs as well. I must admit that I've developed a crush! Shhhhh! XP
There are so many people at my school to have crushes on! But that's the good thing about crushes. You can have more than one! :D
I failed to get a picture with everyone >[ I must on Saturday!
I also failed to do a good job...OTL I dunno what was wrong with me today! It was the most shit job I've ever done! I was so flat and blah :( I'm quite embarrassed. Sigh