Thursday the 9th
Dinner with the mum after class. I took her to Tub Tim Thai to try Thai food for the first time!
She really loves fried calamari. We prefer the more non Asian kind though XD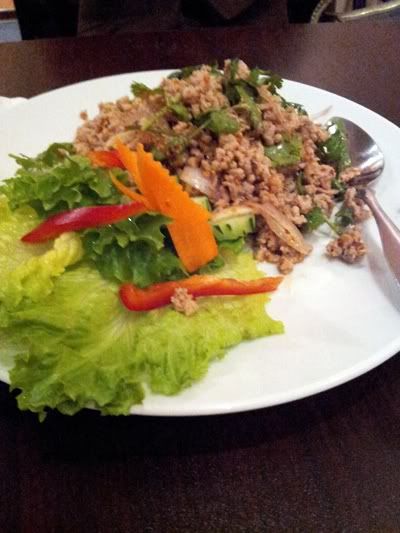 Her chicken salad. I really like the lime dressing mixed with the spicy powder!
I totally forgot to take a picture of my own food ha ha ha! But I had the basil fried rice which was really good too!
Friday the 10th
Ate at Jo Sun Ok for the first time in a couple weeks. I enjoyed it for once!Really enjoyed it! Everything was tasting really good that day! The radish kimchi was ripe and sour to my liking for once and the jelly was soft.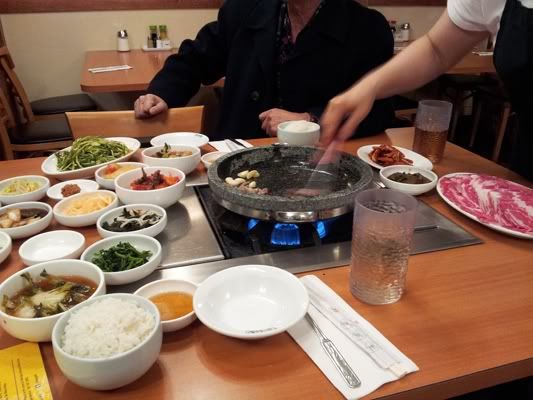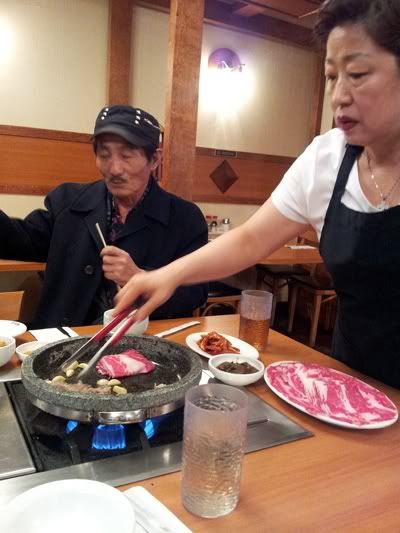 I even finished my dad's second bowl of rice and ate his water kimchi too XD
My late night meal/snack after work. Shamrock shakes are back!! <3
Today
I woke up with an afro this morning. I tried pin curling my hair with damp hair this time and I got a huge afro again...So hat and braids again.
You can see my three dimples on one side -____- Gross
Religion meeting/Practice~ Haven't gone in a month XD
Sandy working hard on her philosophy paper every chance she gets.
The kids are just too funny! <3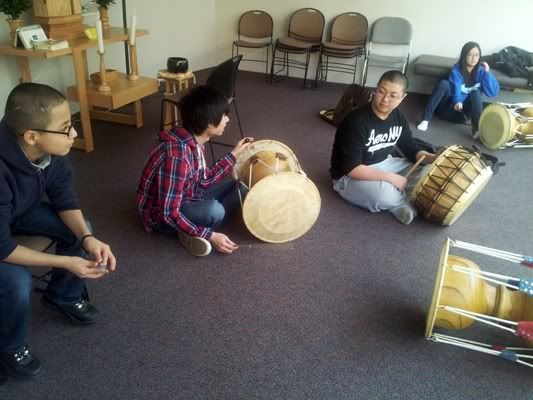 LULZ Sandy and Loria were wearing the exact same outfit! Burgundy sweater, jeans, brown boots. The even have black jackets, backpack, and light colored scarves!
Had to take the train back home so Sandy wanted to get cream puffs and argo on the way.
French Brests! Pwahaha!!! But it tasted really good. Me likey!
We each got all three sizes! Ha ha ha
Loria was saying how it looks like she photo bombed lulz XD
Dinner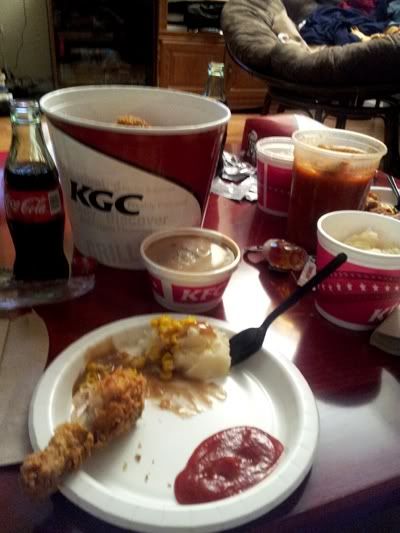 We got buckets of chicken from Jewels for lunch at practice and then my mum came home with KFC. Still yum!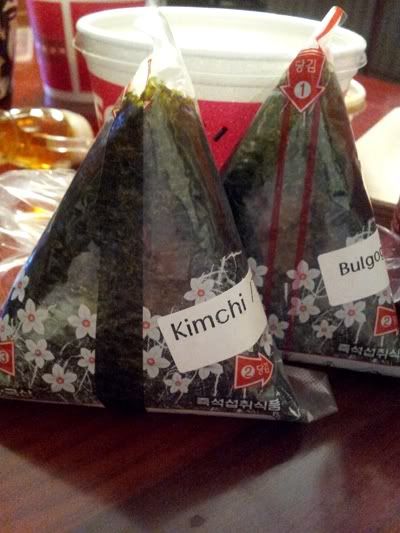 Random Korean onigiris :D