Guess what~~~?
Today was my last day of school and so I am now on winter break!!! YEEEEE~~!! For a month I will do nothing~! Ho ho ho ho ho! so now it means im back to not using any grammar and punctuation hee hee hee! its a bit sad though cause my schools winter break was a month and a half long and now its only a month! boooo! but i still cant believe it! it doesnt feel like im on vacation! now im just gonna hibernate and watch all my shows! ha ha ha ha!
Yesterday
i had a missed call and texts from april who had stopped by while i was out! she came to give me: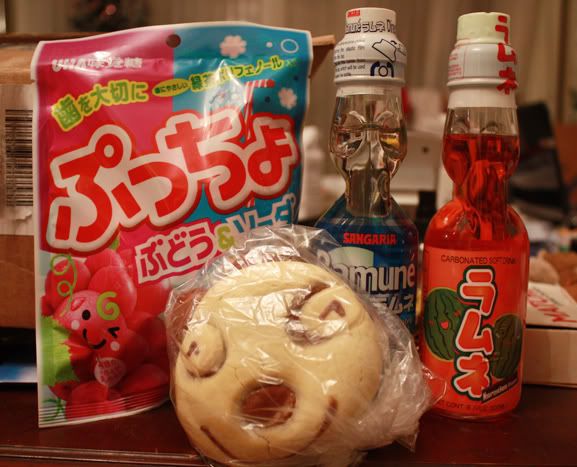 KYA!! she is one of the nicest people EVER! totally wasnt expecting it. she stopped by mitsuwa and i saw that she bought ramune and so i commented on how much i LOVE ramune and next thing i know shes at my door with these. <3
Today
last day of classes! intro. to literature is finally over! i freaking hated that class! i totally bombed the final OTL so happy its finally over! one more writing class and no more writing!!!
but it was also a little sad because the only class i liked this semester, scene study came to and end. i seriously really liked everyone for the first time. everyone was so nice and so damn funny! everyone had awesome personalities. it was such a fun class even though i would just stay awkward and be quiet by myself in a corner watching/listening everyone else XD
polaroids! yay! blurriness! booooooooo! i failed with self timer T___T and also failed at "decorating"
worst.decorating.ever. i dont know what the heck those dots are;;; i wasnt thinking
lulz kali and matt back there doing the prom pose and switching in the next one XD andres is missing though. shame :(
everyones names
i learned and laughed soooooo much every single class! hopefully i see these people in other classes!
so sandy wanted to "celebrate" finishing school by getting cream puffs. i was hungry and so was eva so i chose the fusion place that was right across to try called simply thalia. we sat in a really dark booth so light/pictures suck
my salty panang curry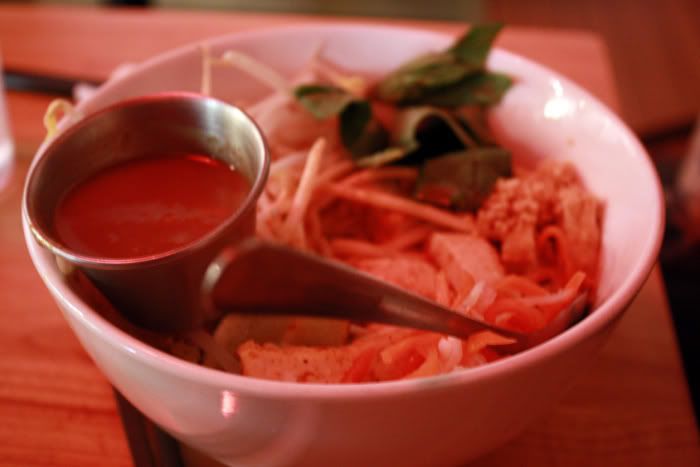 evas weird pad thai
the food was awful so its ok if their pictures are crap. sandy had a pretzel while they were waiting for me to finish class so she only ordered a thai iced coffee which was good but too sweet for her. my thai iced tea was the most decent thing from there. bad thai food makes my stomach hurt. i still have pangs. eva and i were dying on the train, ha ha ha it was too funny.
my cookie crunch with vanilla cream puff! i forgot about it and squished it in my backpack. it was still great though! nyamnyamnyam!
*******
i will do the last part of the luview review soon! i got this AWFUL giant pimple right above my eyebrow and its just disgusting so im avoiding cameras and mirrors XD im aiming for this weekend since theres only 10 days till christmas! can you believe it?! but in the meantime, keep entering and spreading the word! follow the rules please!