i shall make sure i tone it down for my future posts XD
SATURDAY the 16TH
i particularly like these selcas cause i didnt need to photoshop them! LMAO takutzjin was good to me that day! XD now if i really looked this decent in person D:
i always like blurry pictures way better cause i think they look nicer cause you cant see a lot of detail
the blurry one looks better, right?
hee hee you must all be super tired of my face now. too bad theres A LOT MORE OF IT COMING UP :O
TUESDAY the 19TH
i had finally opened my own personal bank account a couple days before! and got my *DEBIT CARD* a couple days later!! \(OoO)/
my first purchase made with that card was galbi from hmart to make for my dads birthday! :D
i also got some buy 1 get 2 free crappy hmart sushi for my dinner and dumplings for my mum! the maki was SOOOO much better than tamarind and at like 1/4 the price!! wtf!
i ran back and forth between taking bites of:
and making this:
my dad has no upper row of teeth so he cant really chew food but he loves meat! so i chopped them up to make it easier. should have tenderized it too.... shit
his card
i have so many stickers cause i used to collect them when i was younger! ive been trying to use them up by sealing cards with them but there are only so many cards that i write in a year..
oh so i have a question. when do you know when youve used up all yer blush?
i was right to throw this away, right? ah but i feel like i could still use the product thats left in the corner.... lulz!
WEDNESDAY the 20TH
i found this a bit ago and i finally got to try it that night!
the peanut butter taste is really strong so you cant even really tell the difference in the chocolate aha
i skipped my first class to finish a 7 page paper that was late for another. this is what i did in the library instead of writing;;;;
WAY TOO MUCH OF MAH FAYCE;;
my monkey face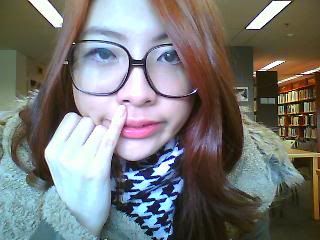 my sleazy face
i somehow managed to finish the paper. so i used my extra time ordering circle lenses (that came today~!! WOOT! but must pick up tomorrow T___T)
met my 5 aunts from my dads side who came from korea later for the first time in like 14 years to do the ceremony thing that pays respects to the family members who passed. it was really weird when i realized that it wasnt just my grandpa and gramma that we were paying respects to but my sister as well...
THURSDAY the 21ST
was my dads birthday so i gave him the galbi and card when he came to drop me off at the train station :3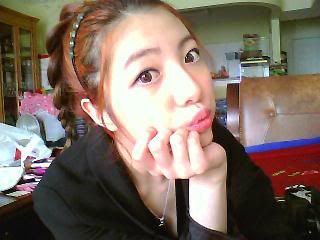 what i wore that day:
that blazer is sooooo ill fitting and soooo poorly made! it looks okay if i dont button it but if i do it looks awful cause you can see how the buttons and collars are crooked. i never try things on in the store and that method hasnt failed me till now D:
more selca-ing whilst waiting for my dad
im so tired of my own face so im putting the rest of the selcas from that day at the end of this days post lulz!
after school sandy and i ate at al's beef cause i could not find the chicken place i wanted to take her for the life of me!! D:< i made her walk around the whole block like twice ahahaha we ended up giving up and just eating at al's
28 E Jackson Blvd, Chicago IL
my polish chicago dog sausage all burnt :(
my nacho fries
hm.. i thought i took a picture of sandy and her food but... i guess i didnt lulz!
our meal was being disturbed by these obnoxiously loud group of people so we finished and hurried off to our next schedule: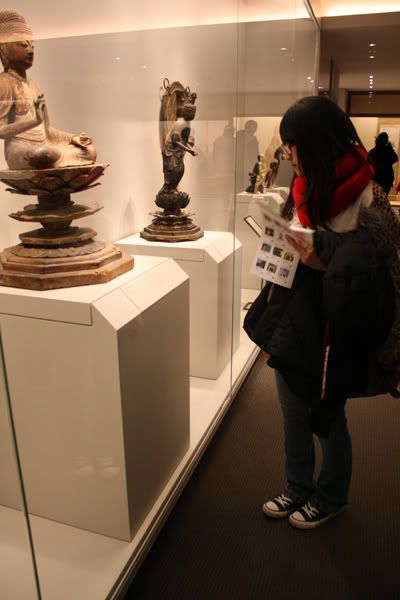 the art institute!
111 S Michigan Ave
Chicago, IL 60603
we didnt have practice that thursday, sandy had to write a response to the japanese exhitbit, and its free on thursdays so i tagged along with her!
i dunno why but i like seeing people gathered and admiring things hee hee
how did knights carry those!? theyre soooooo long!!! and probably heavy!!!
sandy being a tourist and taking a picture of the monets. i really love his pastel paintings!
we went to the gift shop looking for moofia figurines cause thats where i got my second one before but they didnt have em :/ but i did see:
GAH ELEPHANT SO CUTE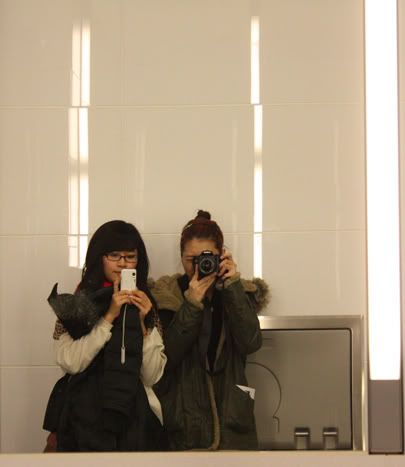 copying sandys lameness in the bathroom
our tourist polaroids. which i still havent given to sandy;;;
twas a good date! heh!
and the rest of the selcas;;;; sorries!
my skin is sooo bad;;;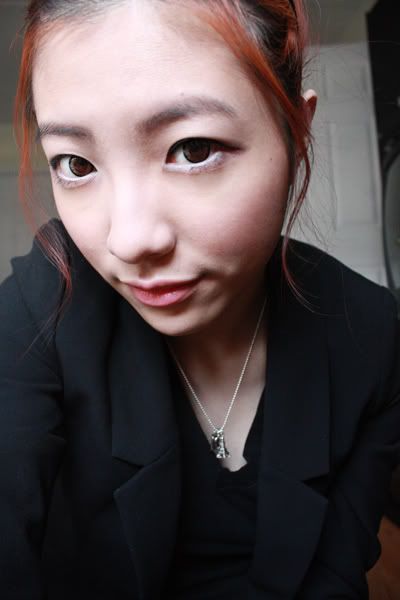 the window really washed me out aha. what if i was really that white? XD
FRIDAY the 22ND
we had a practice with everyone on this day instead.
had lunch with sandy at 7th on state again! she always wants that ramen!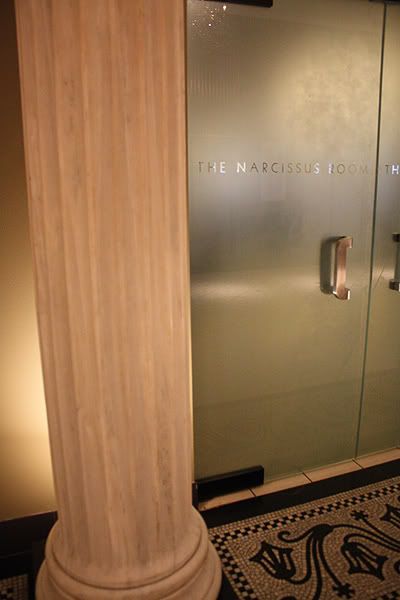 the narcissus room ahaha
we went at lunch time so it was really busy!
this is only half the line of people waiting for their noodles
i could never work in a kitchen! >.< so chaotic!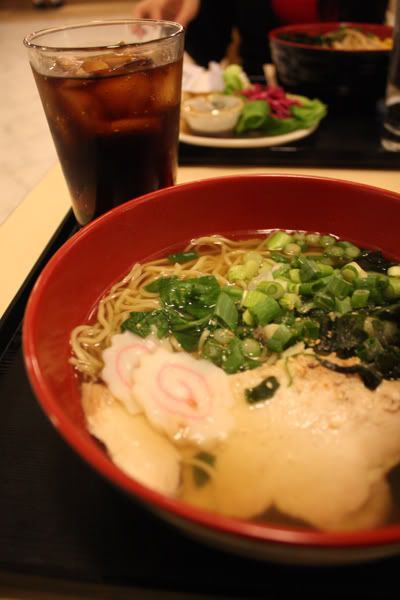 my chicken ramen. my least favorite so far but it was still really good! the broth and chicken are so full of flavor! i wanna try the mushroom and tofu ramen for the broth even though i absolutely detest mushrooms!
sandy and her miso ramen + pot stickers
took her to beard papas after
original with strawberries and cream custard! original w/ vanilla is my fave though.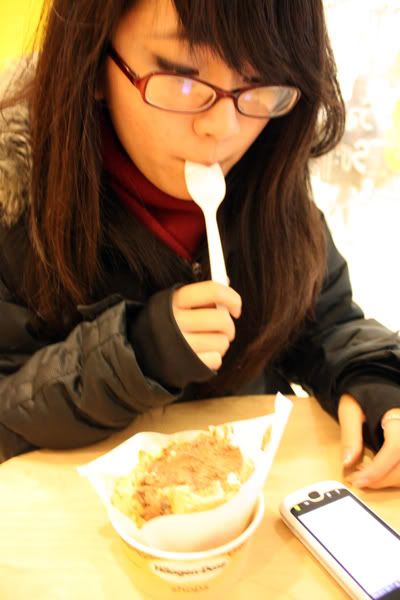 overexposed (dunno why that happened) photo of sandy and her original with ice cream filling
we parted ways for a couple hours while she went around looking for a spring jacket and i went to help a classmate with his final project film. got to practice an hour late but that was when everyone else got there so it was okay!
ahaha look at the three matching in their flannels
SATURDAY the 23RD
had a very late lunch with three of the aunts & my dad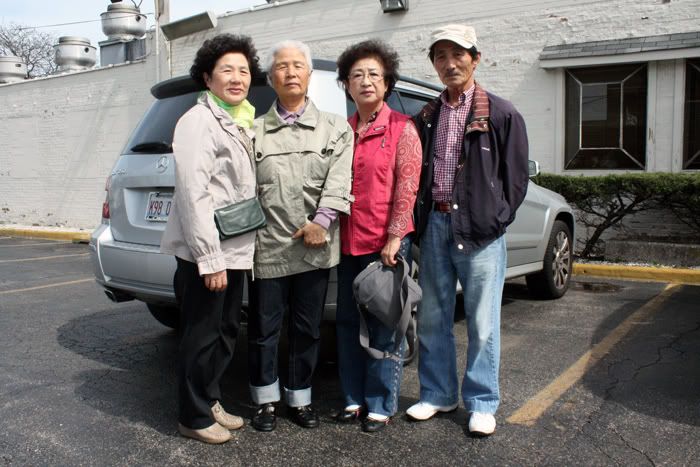 dyed my hair after!
my hair is finally ridden of the brassy-ness! woot! its now a more wine color. its awkward seeing myself with dark hair again though
had to sleep over at sandys again because we had to get to the culture center by 8AM for our performance
we snacked on fried chicken wings, noodles, chocolate koalas, hot fries, and dried mangoes. we fatasses. awww yeayuhhhhh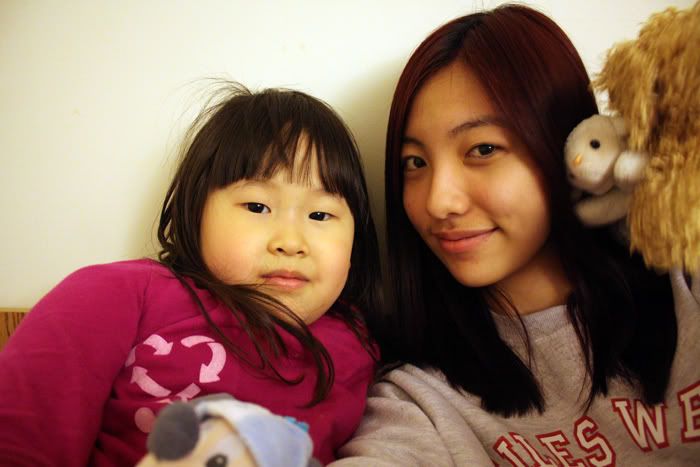 sandy being lame and hiding behind her dog and sheep doll. her baby sister, cassie being cute
just ended up leaving sandy out of the pictures lulz
SUNDAY the 24TH
performed. of course i messed up and did a shit job. the end. lulz
after: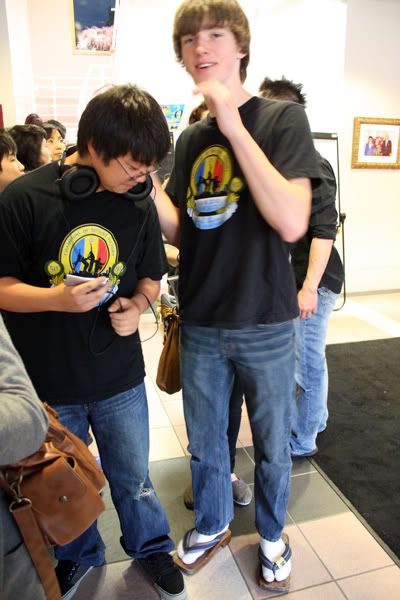 lulz morgan in kenjis japanese sandals
oh my goodness this baby has the biggest, most BEAUTIFUL grey eyes!!! *O*
i shall end this post with cassie being cute. she really liked those balloons. she was karate-ing with them lulz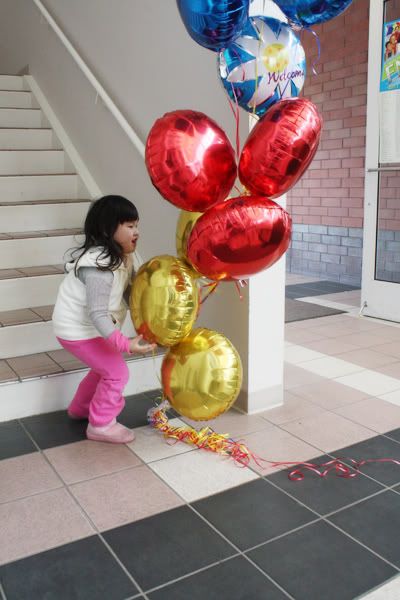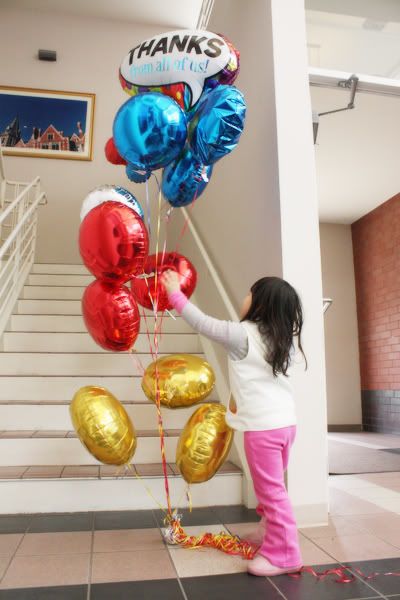 i hope you loves enjoyed this post! i will see you guys again at the end of this week! i meant to post like saturday or sunday but that didnt happen. but i posted again real fast, didnt i? :D but anyways~~
stay healthy, happy, and always smile~!