cause maggie told me to put up a picture of my blonde hair and post a super narcissistic post and ken wants me to update more often, here i am XD
ive realized how much my hair has grown a lot this past year. i put it through a lot! so reflecting back, here is my hairs journey. while i was looking for old old pictures of me and my hair, i saw all my super old pics and either laughed, cried, or went "omg...." and did both. i realized how much i changed. so it also became a "look at how much ive grown" post for me as well ahahaha!
8th grade:
yep~ handt gotten my hands on makeup yet, no circle lens, asian black, somewhat wavy hair. it was recovering from years of dying and highlighting brown since 5th grade. the color was only at the tips and was finally growing from when a crazy ass lady who somehow got a license to cut hair, chopped my long hair off.
i looked so
old.
man i look different now XD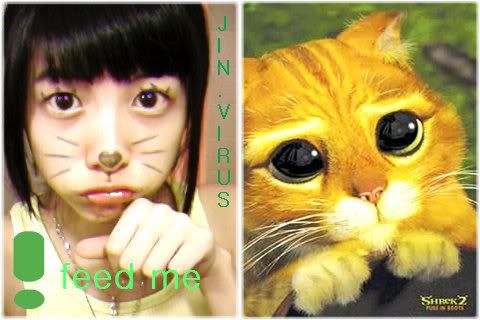 freshman year:
when i started going by "jin.virus." i went through names like "strawberry_gurl214", "ddalgi", "ddalkiberry", and "happy smile" lulz! i definitely dont look like that anymore XD finally started using makeup. not well though. i always cut my own bangs but this time, i finally made them blunt!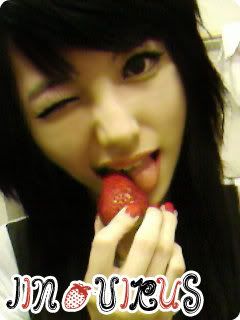 still freshman year:
i finally got my wolf cut or what its called nowadays "asian mullet." i was so in love with boas hair from her "girls on top" days and wanted her hair SO BAD. the lady would cut my layers as short as hers though :( did get rid of the remaining colored parts :D
sophomore-mid junior year:
grew that asian mullet real long. still black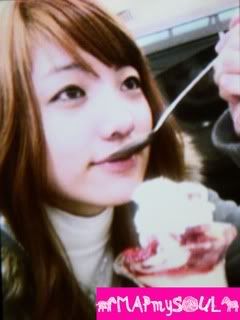 junior year:
FINALLY bleached my hair for the first time so it turned ginger. still long and strong ;)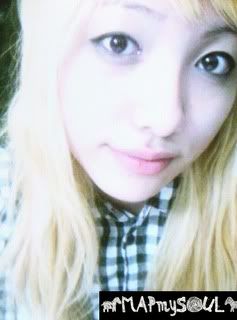 bleached like, the 5th time? blonde, but not
platinum
blonde!! excuse my black eyebrows. i got lazy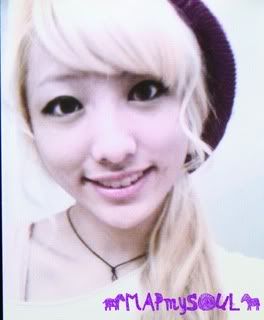 finally platinum blonde! hair length: a little past my belly button! i kept it for the longest time. and then, SWOOSH!
i cut it all off! i dont have a picture of it freshly cut and blonde though (>__<) people either really loved it or hated it XD i personally loved it. i also wanted to get steps on the shorter side (i think thats what its called?) where you like shave it but there are lines where it was shaved more. i also wanted a fauxhawk. regret not doing it so much! i had run out of my tub of bleach and my roots were coming out so i dyed it back to black
summer of senior year:
hair a
tiny
bit longer. if youve been following me since i started this blog, youll recognize this photo. it was one of the first ones i put up on here :)
senior year:
hair grown a little more
the long side would get real long so i would have to trim it all the time
it eventually grew into this extremely awkward short mullet type thing. it was too short to do anything to it.
so
nasty
i started always tying it half up cause it was just so damn ugly and awkward
finally cut it and evened everything out
end of senior year:
growing out bangs and hair has grown a bit more!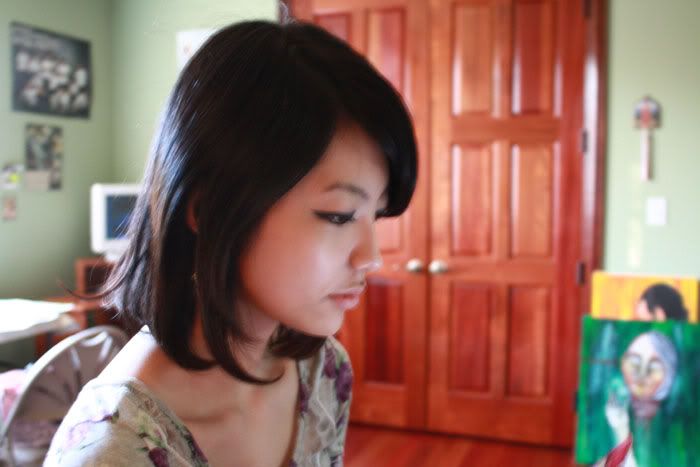 better picture. LULZ bitch mode to the max!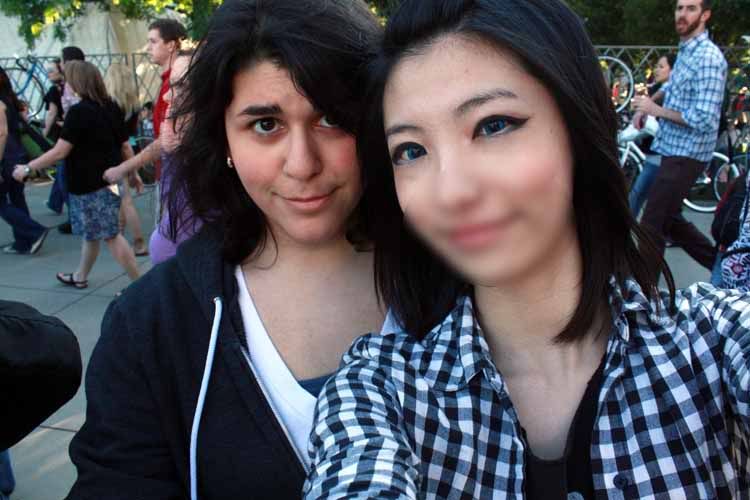 summer before college:
hair has
finally
reached shoulders!!
now:
bangs grown out a bit more and hair a little bit past my shoulders!! i can curl it and itll be at my shoulders now!! XD wooot! now 3 more years till its past my belly button again! ahahaha
well, thats my hair journey! bah hurry up and grow hair!!!
so i was totally bored one night/morning and tried to do that pinup girl hair. and failed. miserably. i even did the red lips and everything. i didnt want it all to go to waste but none came out nice :( lighting especially sucked. but here it is!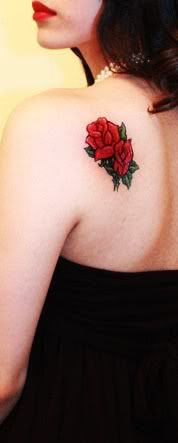 my back looks really fat but i like how my lips look in this one so i kept it XD my mum HATES my bright red lipstick but i LOVE it!
hair is so fail. that fake tattoo makes me want a rose tattoo now! bah!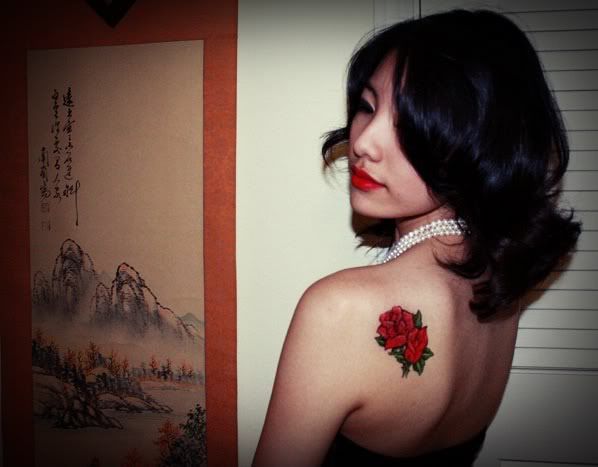 i kinda look like a drag queen
drag queen super star! rupaul, here i come! but eek look at that back fat;;;
i really wish i had someone else to photograph me. these shots were hard. they came out shitty too....
marilyn monroe was a big inspiration for this look so i tried to do that "marilyn smile" where her head is tilted back and it looks like shes laughing. totally failed. i look crazy and my face looks bigger;;; T____T
i look so old. it doesnt look like me either ahaha
i kinda look like maggie here :)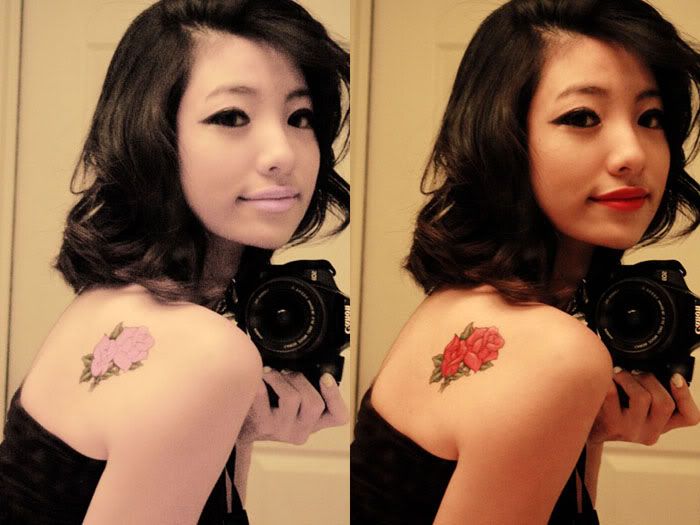 the curls were getting loose so hair looks slightly better XD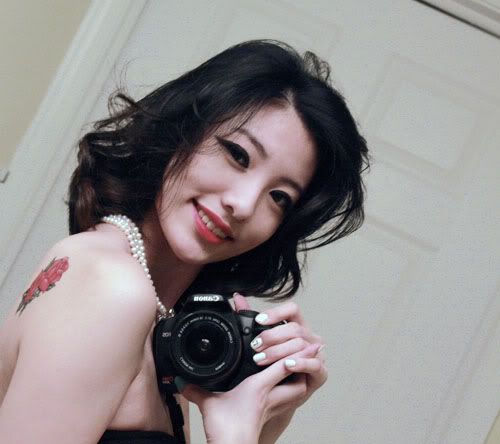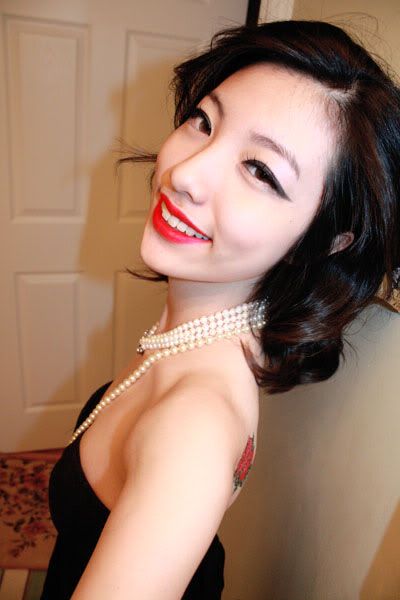 out of like 982743984 taken, this was the only one i liked. its like, that squinty, lazy smile. i look a bit high or drunk but oh well ahahaha
oh my gosh;;; selca overload;;;;;;;; too much to the point im kinda disgusted (><) so damn narcissistic. im embarrassed to even post it XD its your fault maggie! look at what you started! lmao