What a terrible post title but I really don't know what to title this post...
Friday the 1st
Had an appointment at the periodontist to get my receding gums checked out. I have to get a frenectomy cause my frenulum is attached too high to my gums and is dragging it down. T_____T
The office had this adorable fish tank.
Saturday the 2nd
Lots of ramen for lunch. My boss doesn't eat much so she left all this for me!
After work at the makeup shop, I had work at the sauna too so my dad came to get me.
Grabbed dinner at the mart before we left for work.
Two jobs in one day sucks. I was so tired after =_=
Monday the 4th
Grabbed a schwarma platter for dinner during my three hour break before my last class.
So much food! The hummus was really yummy!
Tuesday the 5th
After grabbing Subway for dinner, Kyle and I watched the first act of two plays.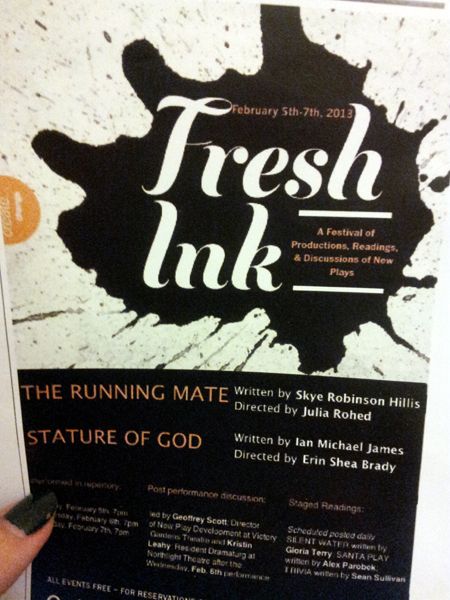 One of them was written by my classmate! I liked both.
Thursday the 7th
My character & ensemble class got canceled because my teacher had a commercial to shoot. Surprisingly, the class stayed and we all talked! Well, I listened and laughed.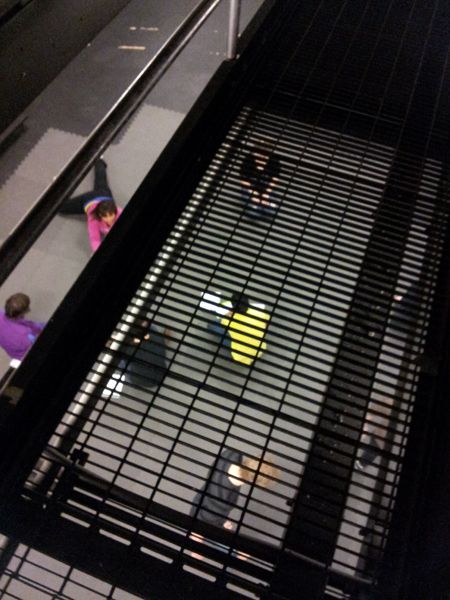 We were unsupervised so a couple of us went up on the catwalk XD
Just talking about shows and actors. How theatre kid like.
My wife got me from school and we went to dinner while waiting for the show.
The calamari was so fluffy and buttery and yummy! I also really liked the dessert too. It was almost frozen hazlenut mousse. Really light and interesting texture. They were my favorites!
Eva came after she finished class and we all watched:
It was good but some things were missing.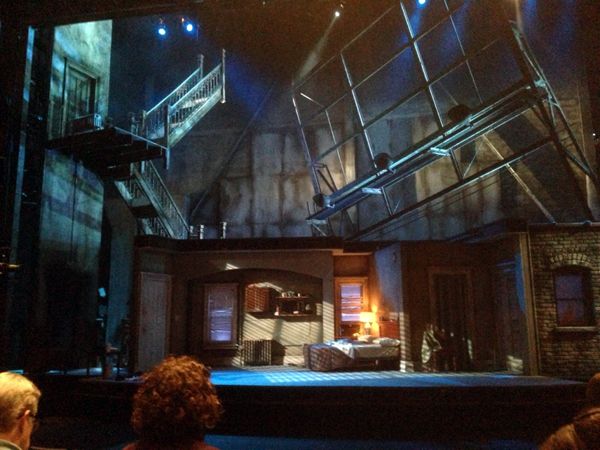 The awesome set with a staircase that looks like the moving staircases in Harry Potter.