I was really surprised because this was the yummiest bul go gi I'd had in a while!
Grabbed pho with the wife after work cause we were both craving it the day before.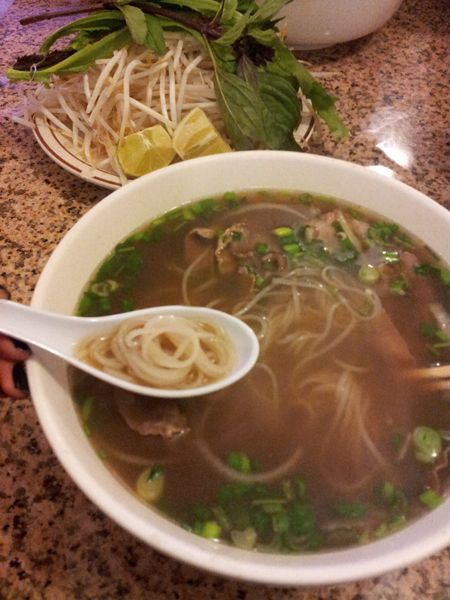 There's no way to make pho look yummy in pictures cause I don't put anything in it lulz
Yesterday
For the first time in forever, I wore new clothes.
It is the warmest outfit I have ever worn! It was freezing out but I couldn't feel it! The sweater is seriously the warmest thing I've ever worn! One of the best Goodwill finds for sure! And the leggings have fur inside!
This time at work I organized the men's display.
So nice and organized! I keep forgetting to take a before picture dough. D:
The hours of cleaning and arranging made me crave bubble tea so I got some for the ajumma and myself cause she wouldn't let me buy us food. She buys our lunch on Wednesdays but she didn't bring money that day so we were both hungry.
The girl gave so much bubbles for a small but they were good at least. The cakes were hard though.
The boss came and ordered a dduk bok gi combo for us.
My first dinner.
I had seen Jessica instagram a picture of Chipotle around lunch time when I was hungry so I told myself I would get it after I finished work.
And I did. My second dinner.
Ate that and took a quick nap at home before heading out again. I was soooo tired =_=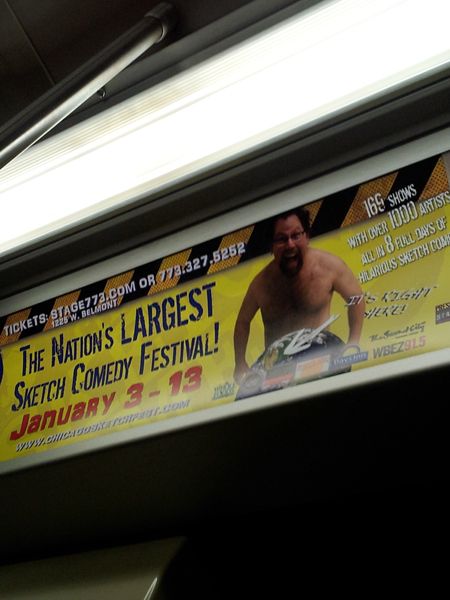 An advertisement with one of my school teachers on the train.
Eva and I went down to Lincoln Hall to see Born Ruffians!
It was a really good show and all the vocalists were so attract *w*
We were expecting a peaceful show but these two really obnoxious girl and guy were being annoying so some drunk girl dunked beer on the guy then they started shoving each other.
It was the first time I heard all three of the bands but I really enjoyed them all.
The first opening act, Future Monarchs, don't have anything on youtube but you can listen to their music on their website:
http://futuremonarchsband.com/
I can't find the song I liked most on there though. :/ I don't know why but the entire time I thought they were called "Young Monarchs." Woops. They're actually a local band and the taller vocalist is SO HANDSOME!!
The second opening act was Night Moves. They were actually my favorite of the three.
I super love this song!
And finally, Born Ruffians!
They have good energy.
I couldn't move around too much though cause I was overheating >_>
Today
Thursday is my one day off and I'd been going out every Thursday since break started. I've been really exhausted so I just wanted all day to myself.
I woke up to another great package:
Ah it's all green and gorgeous~ I can finally enjoy the records I've collected!
Off to finish The Return of the King now. I've spent all day re-watching the Lord of the Rings Trilogy! ^_^