Sorry!
I know I randomly disappear for a month or so but I just got really busy during the last weeks of school trying to finish school work and seeing Hannah and Kyle for the last time before they went back home. And when school did end, I spent all weekend when I wasn't working finishing ten, yes, TEN papers that I never turned in. Woops. I think like eight of them were for one class. >_< So after finally finishing ALL the work, I just took (what was supposed to be a couple days) a good week for myself to do absolutely nothing! And that extended into this week but hey! It was Christmas! :D
Speaking of Christmas, I hope everyone had a wonderful holiday! I spent Eve working and then actual Christmas day sleeping until like 7PM. Ha!
*******
I'm gonna split all the pictures I have so that I can update everyday until the end of this month so here is what happened at the end of November~
November: Sunday the 25th
Got to work as usual and opened the door to the back to be greeted by: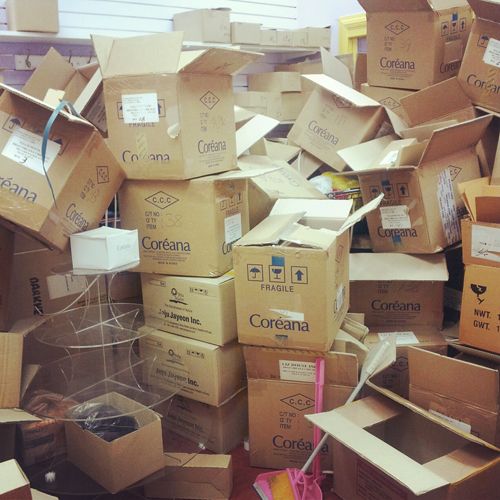 Boxes to the ceiling. The lady I work with leaves all the garbage for a week to pile up until I come to work to throw it away but this was new. LMAO.
Woo! All neat and organized! I think I spent half of my ten hour shift going back and forth throwing out the boxes and cleaning the back up. Much better than having to talk to people and hand out samples!
But I eventually had to hand out samples... But I was cheered up cause look who walked through the automatic doors!
Haaaa! Haven't seen Pipat since before school started! And his brother since...Christmas 2010!
Monday the 26th
Our last dress rehearsal before our show opens!
I got there way before call time so I went and got food.
It was the first time I set foot in Burnham Mart since I got pickpocketted there XD
Tuesday the 27th
Opening night! I was dying all day.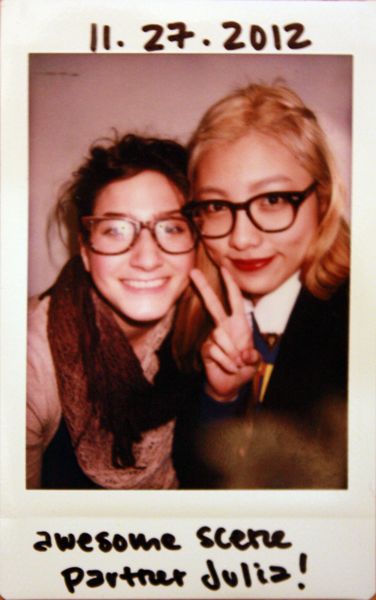 In the middle of rehearsing our scene for class, I thought it was appropriate to take a polaroid. She does standup!
Skipped dance and went to Kyle's to wait for my impending doom.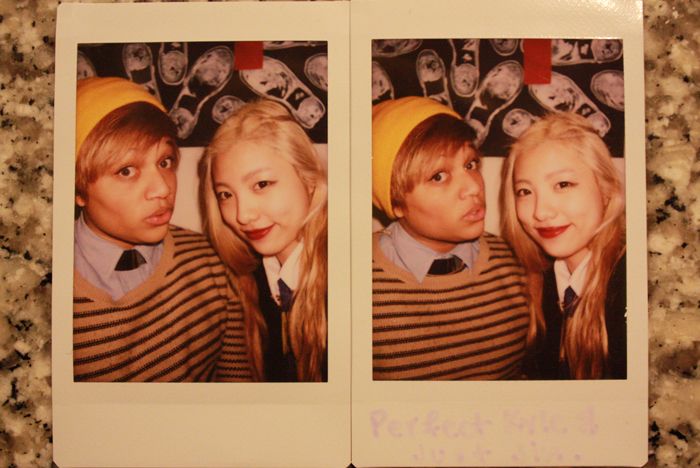 Hahahaha our haikus for each other XD
We were just lollygagging in the living room when one of Kyle's roommates, Andrew, came out to try his new waffle maker that he got on Black Friday ha ha ha ha!
I got one out of it XD He's so sweet!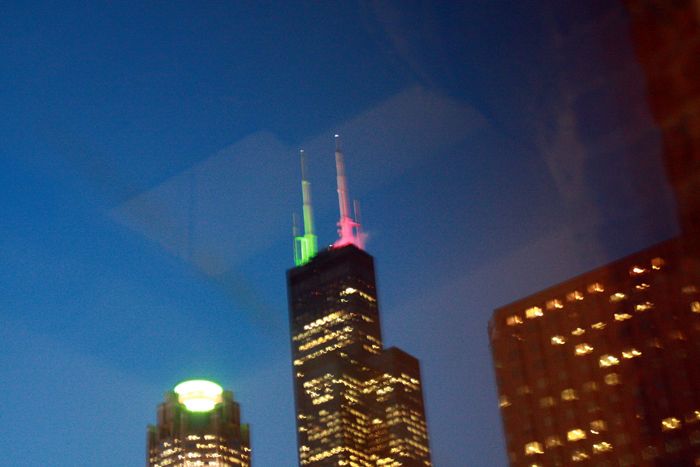 Sear's Tower being all Christmas-y outside the window.
We went into Kyle's room so he could work a monologue for me and when we came out, we found Andrew decorating. Ha ha ha ha!
I felt the need to take pictures of Kyle's room cause it was the first time he let me in!!! D: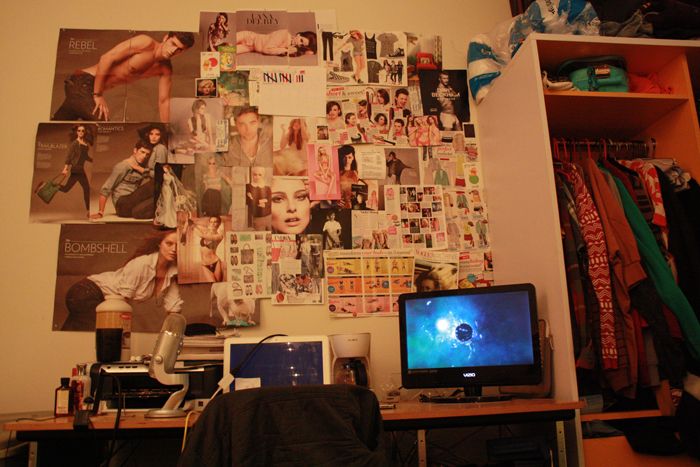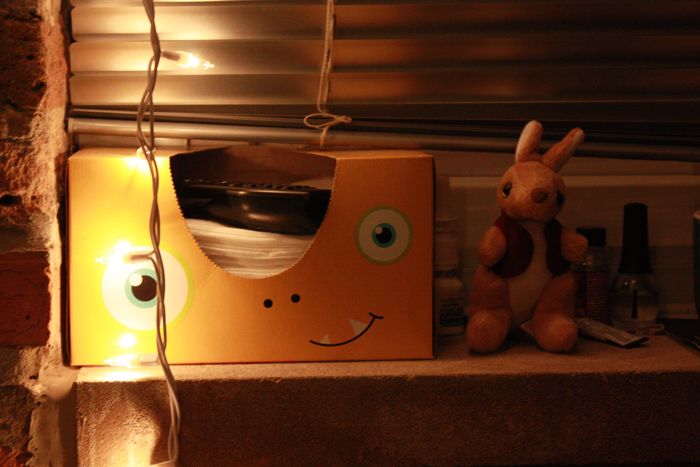 Cutest tissue box ever!

Then it was time to head to the theatre building :X
Thursday the 29th
The last day of our show. I think I had my dad pick me up after strike and I got food from Hmart for some reason.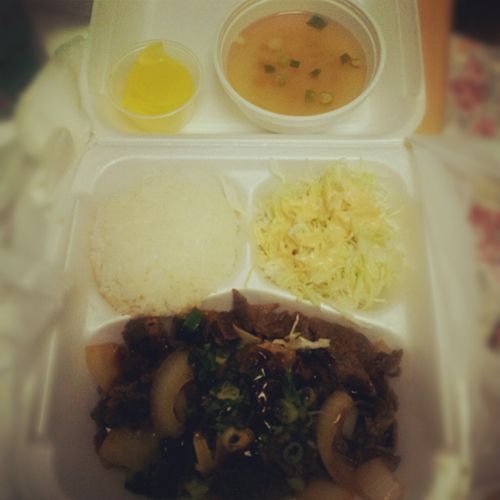 It was disappointing.
Friday the 30th
Went to school to practice with Julia for the last time before presenting them the next week and to catch some shows.
Trader Joe's addiction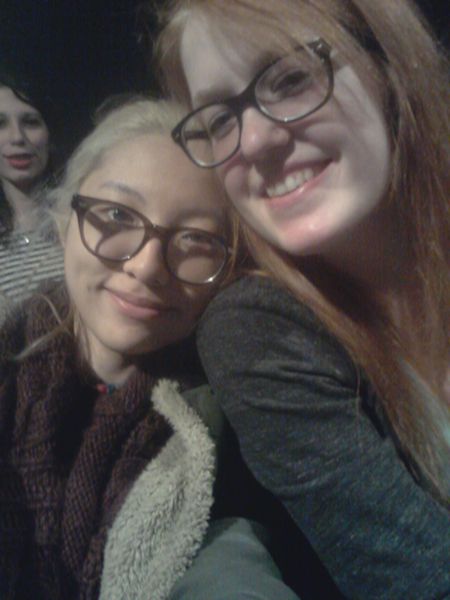 Amelia, my scene study classmate.
Aaron, my handsome, now ex-director :(
I love when shows are right after another :D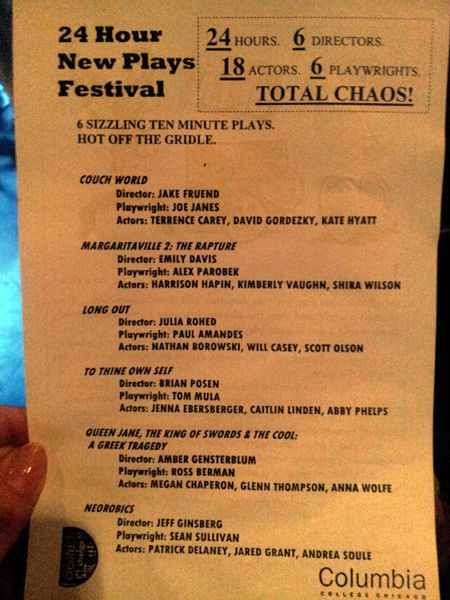 I did a horrible job of catching it, but the actors were having a dance party as the audience were claiming seats.