Yeah I'm really running out of names...
Sorry! I had to really rush today as I had to finish studying and then go to class so it looks really messy >_>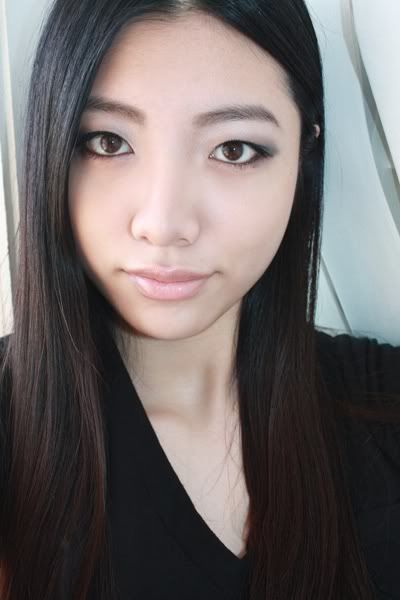 Smirky smirk
I remembered to take swatches...
and forgot to take a closeup of both eyes.... But to be honest, what I did wasn't really worth two close ups :X
The brown shows up more purple-y in my pictures, but it does show up brown in person!
I feel quite similarly to this trio as I did to the 02 Charming Violet one. Scroll down to the previous post if you really want to read what I think XD Although I felt like the white shadow in this one had some fall out!
3/5
Enter the giveaway for the chance to get this shadow for free! Three days left!
2. Leave your nationality and say why you need Luview in your language on the fan page!
1. Leave me a comment with your name and email address that I can reach you at!
2. If you would be so kind, please leave me a screen cap of your comment on the Luview page! However, this isn't mandatory. You also don't need to be a follower as most of my regular readers aren't. :)
You have until the 30th of this month to enter!
Here are the other bloggers that you can check out according to your country (I can only pick winners from the U.S.) :