Wha I'm sorry I had to rush this one too which is unfortunate cause it's the last one :X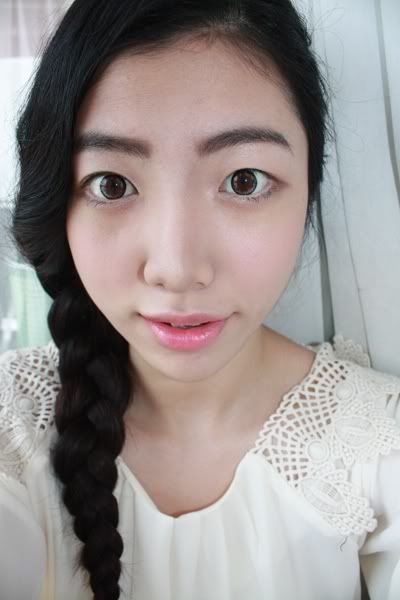 I forgot to take swatches again in the process..
Close up:
Closer close up:
Wha the colors don't show up as well in the picture but the I really like the colors in this trio! Especially the lightest one! It's very pretty and blends in nicely with my skin. I feel like it has just the right amount of shimmer without it feeling over the top which I felt a little about the white one in the 03 White Indigo. I like that the brown is light and natural enough to extend my eyeliner more than I usually would. No problems with fallout and great lasting power like the others!
3.5/5
Enter the giveaway for the chance to get this shadow for free! One day left!
2. Leave your nationality and say why you need Luview in your language on the fan page!
1. Leave me a comment with your name and email address that I can reach you at!
2. If you would be so kind, please leave me a screen cap of your comment on the Luview page! However, this isn't mandatory. You also don't need to be a follower as most of my regular readers aren't. :)
You have until the 30th of this month to enter!
Here are the other bloggers that you can check out according to your country (I can only pick winners from the U.S.) :