Thursday the 17th
We all met up at the university so that we could car pool to the set location. While waiting for everyone to get there, Chris, who is a theatre professor at another school, wanted to take a look at one of the theatres.
Their black box theatre is huge!
The down stairs area that I didn't go down to when I was there for the call back.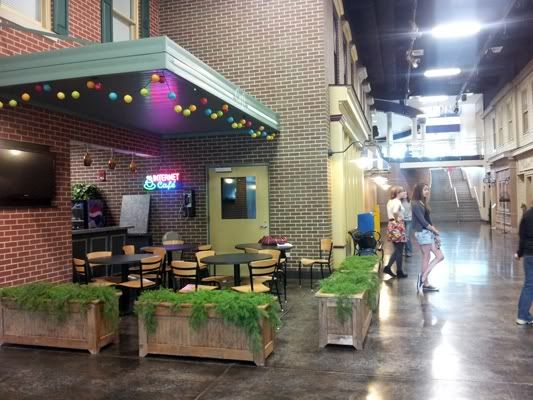 So cool!
Finally! We all get to see the house that we're shooting in!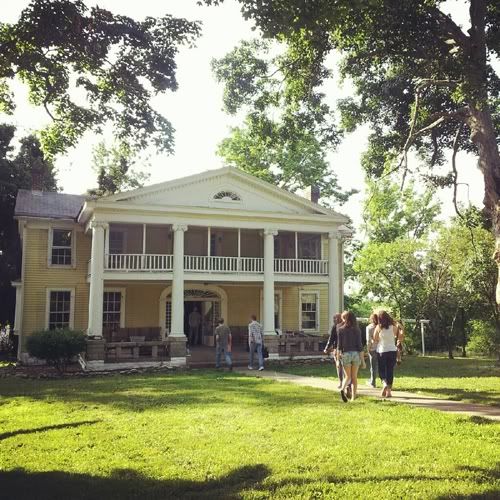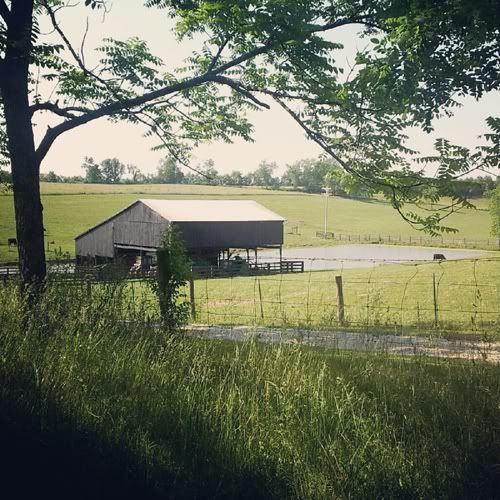 There's a farm behind it!
Director giving us the tour
The crew has been working so hard fixing the whole house up. They found weird things like crack pipes and stuff inside before they started working on it :X
They fixed up everything!
Piano was already there though
Hee hee hi
You can see the farm from the window on the stairs
Balcony
What will be my and four three other characters' bed room
That banister is not sturdy at all
Going out to the shed that our cult will be "praying" in.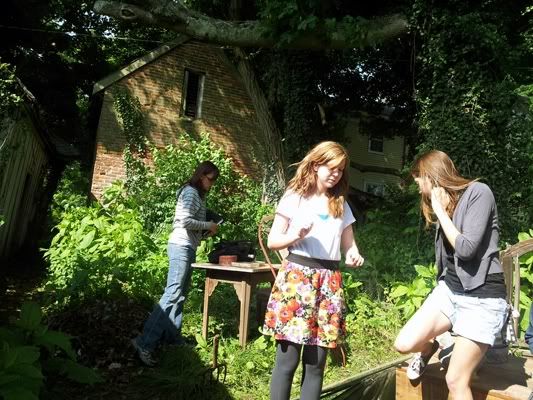 There are like three shed things in total!
One more picture of the awesome creepy house before we leave!
Lunch time!
The two production assistants Melissa and Hannah & Chris and Abi who are part of the cast!
My awesome wrap and fruit
Went back home to nap cause my rehearsal call time wasn't until around three hours later.
Back to rehearsal with Chris in the university's awesome screening room.
They have those light things on the walls like movie theaters.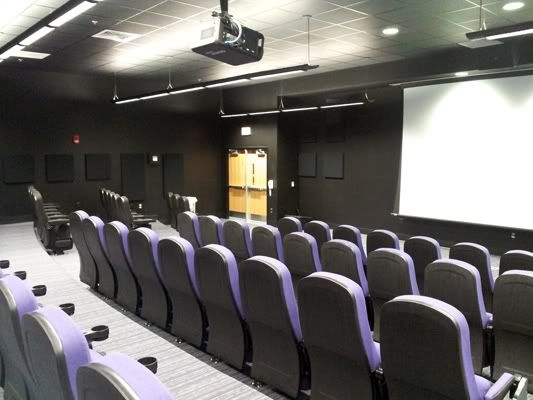 Awesome movie chairs with cup holders!
Cook out dinner with the crew and a couple of the cast right after
On the way home, I wanted to get a pack of water and found that Ale8 has their own vending machine here! The store it's in front of is super vintage too!
Yesterday
I had a day off on Thursday and then back to rehearsal yesterday!
Lunch after a short one
I had a break while waiting for the other cast to come so I just wandered around again.
This is where you turn into to get to the house. It's all hidden and secret like a cult house should be XD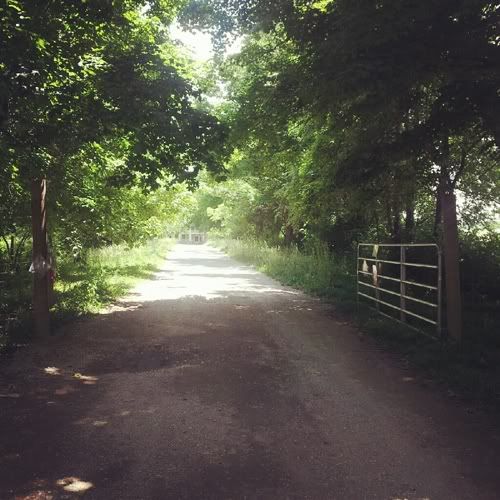 Go a little more and you get to this. You can finally start to see the house.
It's strange seeing me surrounded by green cause I'm always inside with my computer.
They burned some more of the field.
I saw that they added crosses to our "graveyard."
Got back home in time to have my first dinner with my host family!
This is the first time I've experienced one of those dinners where you sit down and pass the dishes around. It's always been a dream of mine! Ha ha ha! XD
My "Amurican" dinner!
Was yummy but I was really yearning for my sriracha sauce cause I use that for steak!
Ahhhh shooting starts tomorrow!