*to Katherine Tealeaf*:
Thank you for your suggestion! I tried it but unfortunately it didn't work for me! But really, thank you for the help! I am grateful <3
Oh I'm so rude. I forgot;;; Thank you everyone who wished me a happy birthday!! I certainly did and you guys made it better! <3
*******
I found this picture in a folder today. I had totally forgotten about it.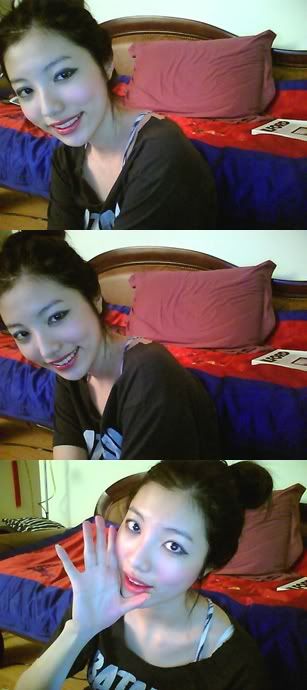 I look so old. But I lost my creases so I needed the heavy makeup and it was at night so my circle lenses are out. Ah makeup, my savior.
Wednesday the 15th
Invaded the other improv class again and played "pimp switch." Little did we know, they had a surprise for us too!
So this was the day my mum took me and Sandy out for my birthday dinner. This night's pictures are all gone..-____- I mean it was just pictures of food but there was so much good food and I dunno, they're precious to me. AND I didn't even get a polaroid cause my mum wouldn't let me cause she was really sleepy and said she looked bad. -________-
Friday the 17th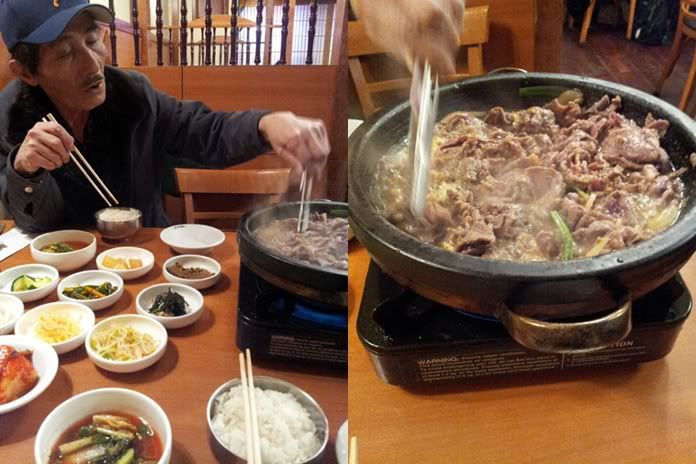 Bulgogi for dinner before work.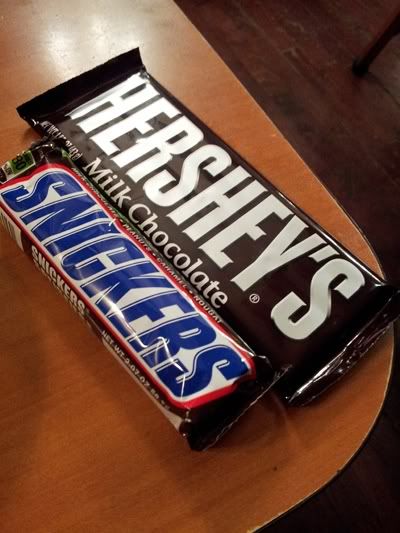 The owner always gives chocolate to kids and me when he sees us. This time he gave me two since it was just my birthday! :D
Saturday the 18th
I went through three Targets to get the freaking cupcake mix and cream I wanted! I didn't know it was so popular! When I finally got the mix, the cream was sold out -____- So I went to the Target all the way in Argyle. Since we were there, I suggested we just have pho.
They only gave me one meatball T____T
Lookat what I found at Target!!
Aren't they adorable?? I just couldn't resist even though they were a bit expensive for what they are. My mum asked me if they were dog bowls ha ha ha ha!
Sunday the 19th
Baked cupcakes for the dinner at Sandy's.
Half the cupcakes are square cause I only have one cupcake pan for some reason but I also only have one bar pan XD My mum ruined this batch though! She said it was okay to put in
olive oil
into cake batter! -__________- I should have gone with my gut.
Sandy's mum made jja jang dduk bok gi. I likey~
She also ordered Sarpino's <3
Tried alfredo pizza for the first time. It was good.
Wednesday the 22nd
Finally
got soon tofu! We had to reschedule this cause April's exam got pushed to the next week T___T We got a little lost on the way but we made it!
Hee hee hee Sandy looks like a little kid with her bangs out of her face.
We were the youngest people there XD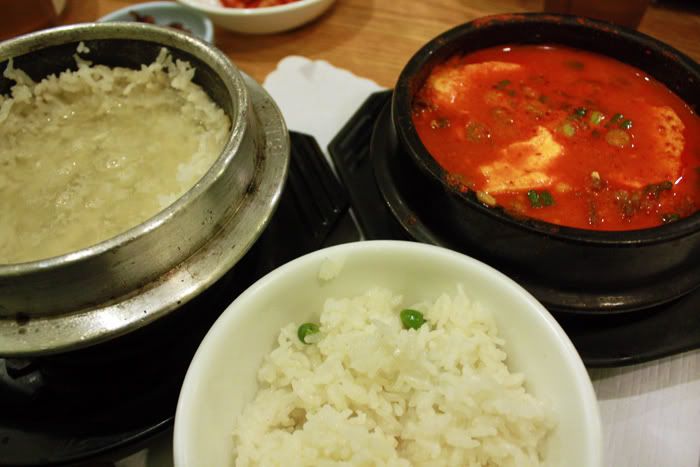 Ah~~ The only time I like soon tofu is when I eat it here! :D I even finished the porridge! I asked for the pickles to be refilled three times! >.< SO GOOD!
So Sandy who was supposed to go didn't want to go so I had to bribe her with Argo. While I was there buying her tea, I saw that they had macarons! I had a bad experience with them the first time I tried so I got em again! So expensive though T_T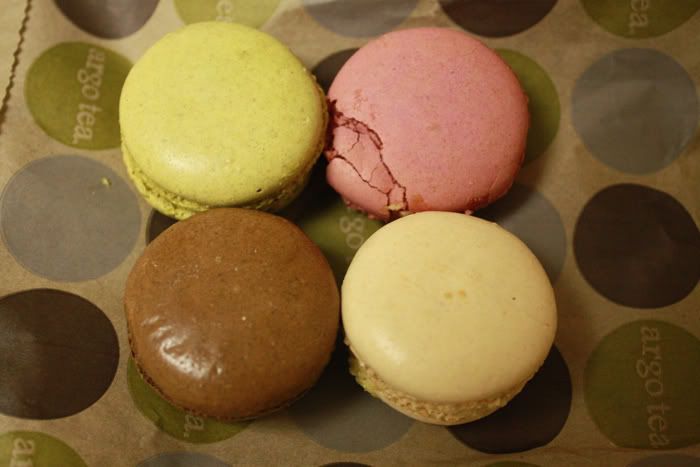 So cute! But they're not my thing. I love sweets but these are too sweet for me and the texture of the cookie weirds me out lulz. I liked them better the next day though cause it turned chewy. XD I don't know what it is but I've been liking day old food better these days...
Friday the 24th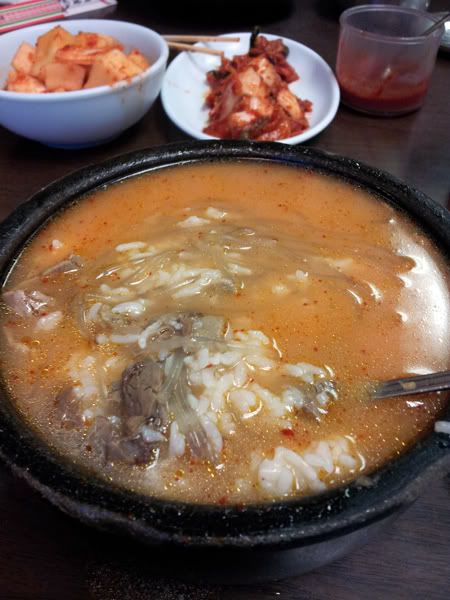 Just some ox bone soup before work. Haven't gone to that place in years! They used to be the best ox bone soup place years ago but it's not as good anyrmore. The radish kimchi wasn't ripe that day either :(
I have a problem. I love lip sticks and I keep buying them when I don't need them. I also buy generally the same colors. T_______________T
None of the Revlon Lip Butters look even look decent on me so even more T__________T
All these bought on the same day....I fail....
Today
Well...technically yesterday since it's 5:38 AM on the 26th now but whatevs~
Finally had my birthday dinner with my friends that I also had to reschedule XD
I finally wore something nice for once! So I thought it was lookbook worthy XD
Ignore my wild hair strand and awkward hands. I was trying to look girly but I obviously failed -_____-
Eva appeared and I noticed that we were totally matching!!
She loves to make my head and face look giant -_____-
We got on the train and the two hos plugged in their ipod earphones and started reading their book for class.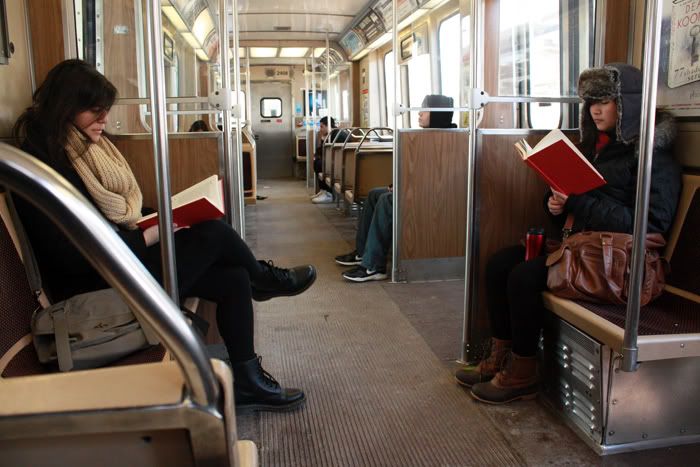 But Eva and I were supposed to be twinsies!! D:
So Kiran just talked crap about them XP
Watched
Operation Sidewinder
at my school before dinner.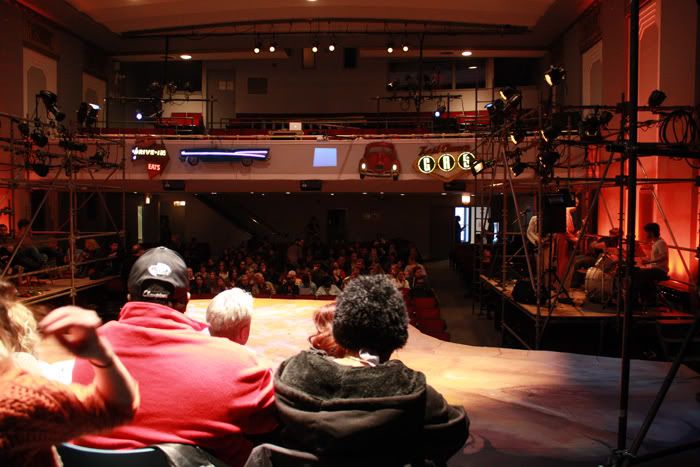 We sat on the stage. The props and designs were so cool! The play was really strange and out there but I'm not complaining. There was a live band who wrote all the songs and they were my favorite part! They were soooo good! I was totally crushing on the drummer the whole time kya kya kya XD
Dinner Time!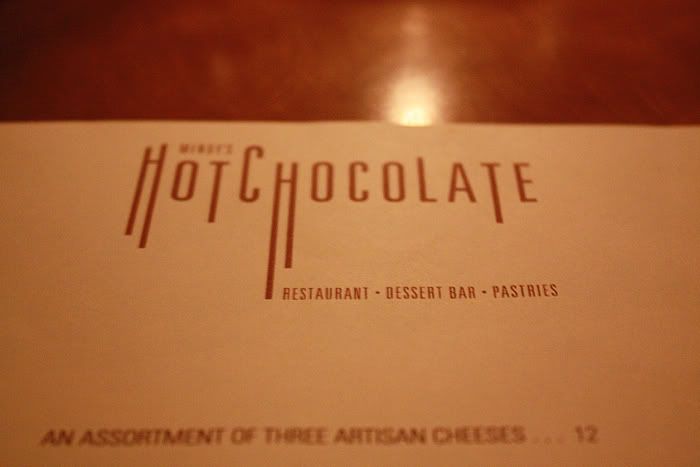 Went to Mindy's Hot Chocolate for the first time! We got there when it opened and it got packed really quickly!
The place is so pretty!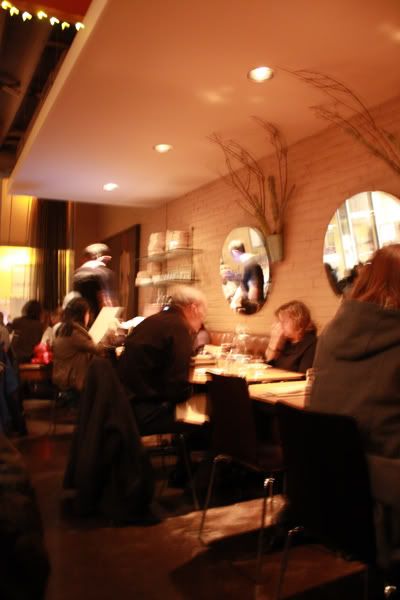 Yee water in a pretty glass bottle! I think we went through five of those.
Random but their bathroom smells really nice! XD Oh and everytime you leave your napkin, the waiter folds it back while you're gone!
Started off with mussels <3 It had bits of bacon in it too!! *Homer Simpson gargle*
We waited awhile for our food cause the kitchen got hung up.
My chicken. Everything there is flavored really well. I love when the skin of chicken is crispy and they did it perfectly! I was really digging the potatoes and the sauce on this too! But I don't know if its worth $24 :/
Sandy's cute Mac n' Cheese. The BEST mac n' cheese EVAR! So creamy! Ahhhhh was probably my favorite from all our entrees!
Eva's hamburger.
Kiran's Cassoulet
Excuse all the blurry pictures. It was very dim in there and the three were all "I"M HUNGRY AND I CAN'T EAT CAUSE YOU'RE TAKING A PICTURE." so I always rush XD
Time for dessert! What we were really waiting for!
Sandy's Affogato hot chocolate. Bleh too bitter for me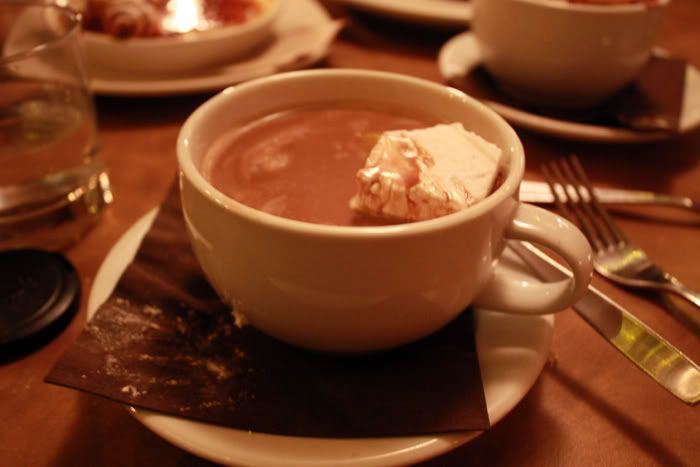 My chai chocolate which no one liked besides me -_-
We all got different kinds but I only took pictures of Sandy's and mine cause Eva, Kiran, and I had the same cups X3
Eva and Kiran's Chocolate souffle thing.
Sandy and I's creme brulee with rasberry shortbread or something. Ohhh the creme was sooooo good!!! <3
I loved dinner! <3 We were there for almost 3 hours!!
Could not get a polaroid for this dinner either....WHAT THE HECK GUYS!? >[
The way home~
Sandy fixed Eva's scarf so that we really looked like twins!
Kiran makes Sandy look tiny! Ha ha ha ha!
Got my present from Sandy!
Phone chains that you hang from your headphone hole cause my galaxy doesn't have a freaking chain hole -___- Ah but the people sent the wrong skull color. It was supposed to be gold. Still cool looking!
Ahem some shameless selca-ing..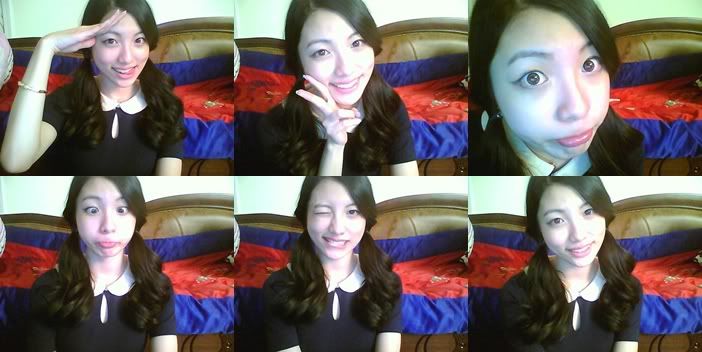 IU fans, don't hate me! >.<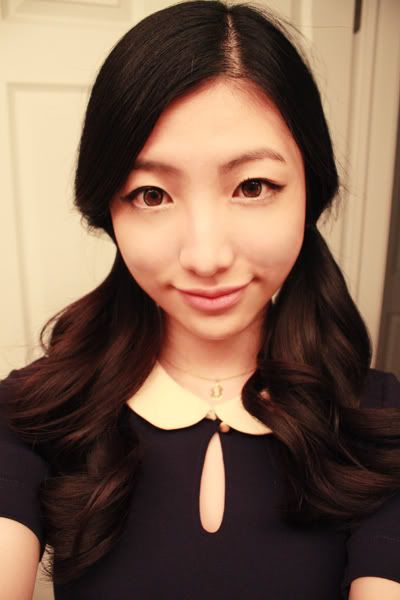 *******
Ah so I made a tumblr. I would have the ones I liked favorited and would just post them on my twitter but I figured it'd be easier to keep all the pretty/funny pictures/gifs on there. You can follow if you like >.> :
mapmysoul.tumblr.com
I also thought for some people who read my blog and don't have a blogger account/don't like formspring can also ask me questions or anything through that too so I thought I'd let you guys know :3