Happy November everyone!
I'm back from Champaign and ready to share~~~!
Now to continue where I left off!
Friday the 28th
Artie was nice and picked us up from the terminal and drove us to Loria's apartment! We were suuuper hungry and were so happy to see:
Seoul Pizza! It was so good! But so expensive! Sandy had five frikkin slices LULZ
Stacy was there too! Enjoying her coffee milk. She's such a nice and funny girl!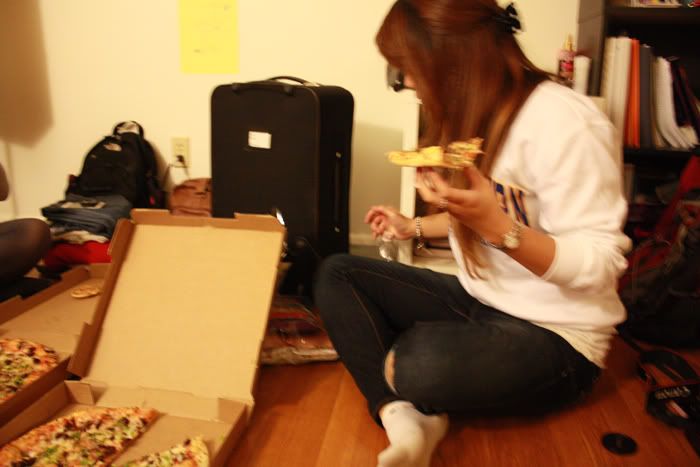 Blurry Jessica
Blurry Artie
Blurry Loria's boyfriend
Frowny fish lulz. They're filled with red bean. Mmmmm~
After we ate we went to Walmart. While people were partying, we were shopping at Walmart....;;; Lulz
Sleepy time!
We slept on the widest bed in the world. The ground! Ha ha ha ha we looked funny so we took polaroids.
Saturday the 29th
Breakfast~!
Kimchi fried rice and eggs.
Sandy kept eating chips
We all got ready and then we took pictures :D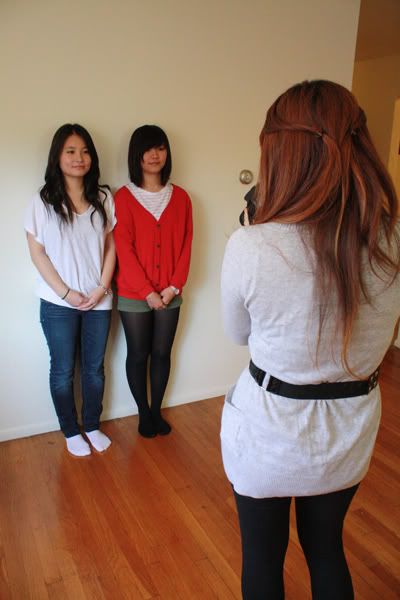 Lulz Jessica having a photo shoot with the sisters
We took group pictures while waiting for Artie to get us
LULZ the test shots ha ha ha ha ha
Try #2
Lunch time~!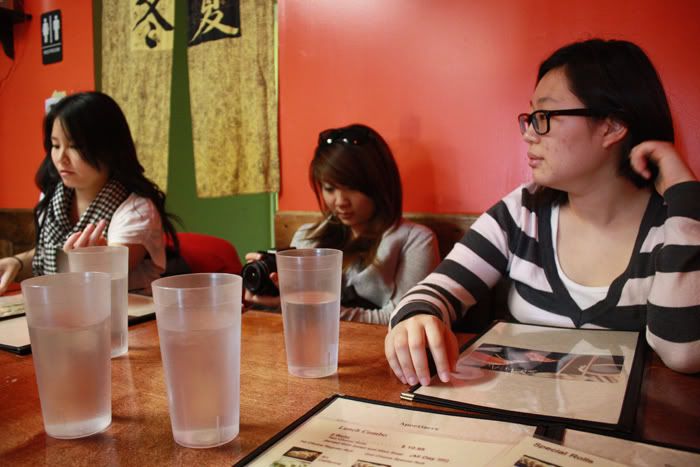 Finally got to try the lasagna roll!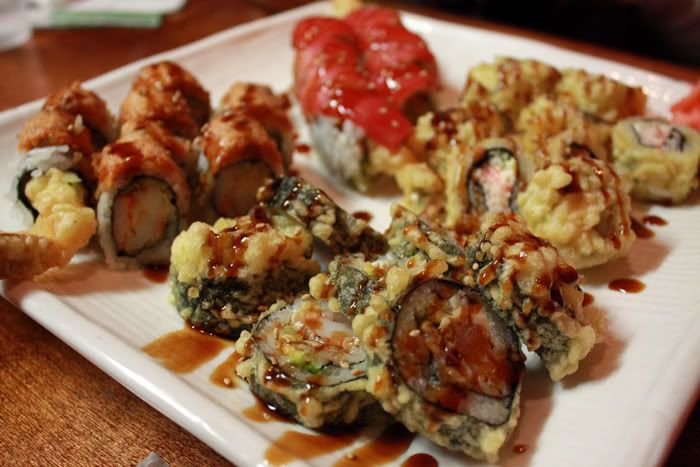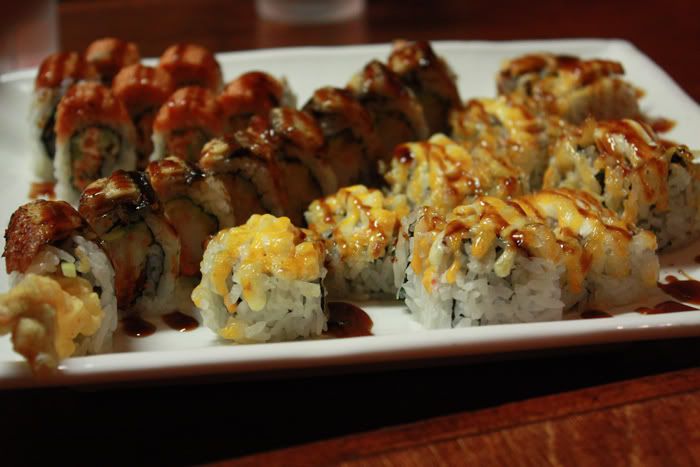 We got ten rolls!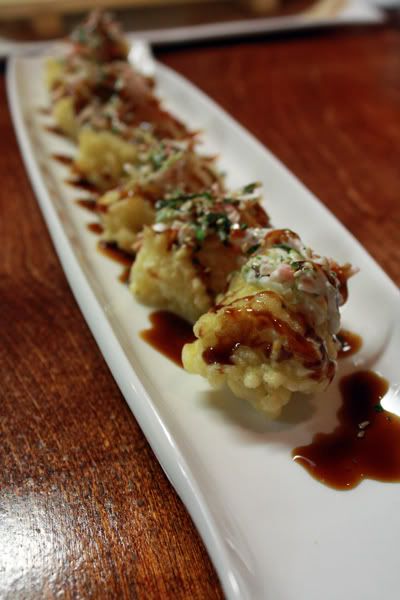 The owner gave us this one for free. It was interesting cause it had banana inside. I liked the crab. I ate them separately though XD
Dessert at a froyo place called Berri? cause they had the poppers.
They had all these cute figurines that move! So cuuute~~ But we weren't allowed to take pictures :(
Original with yogurt poppings and mango. Not my fave place for froyo.
After, we stopped by Walgreens this time cause Jessica wanted her Dove conditioner. She is obsessed with the smell. She kept smelling her hair! So after we got home, Sandy went with Stacy and Loria to their Korean drum practice while Jessica showered and I slept. Then we ate and got ready for Kevin's birthday/Halloween party.
I'm always too lazy to dress up so I just curled my hair (badly) and put red lipstick on and said I was kind of a pin up girl lulz. I also added a mole XD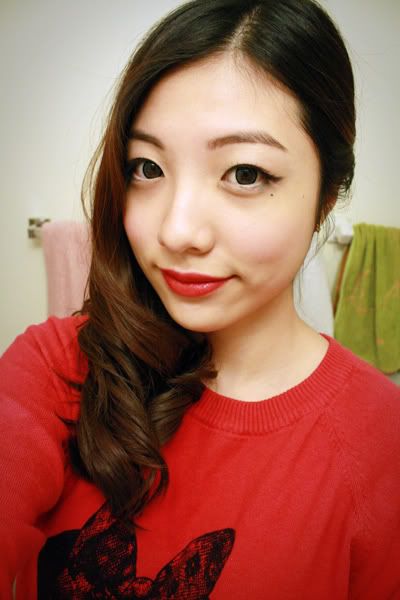 Quick picture
And then I wanted group pictures!
Test shot lulz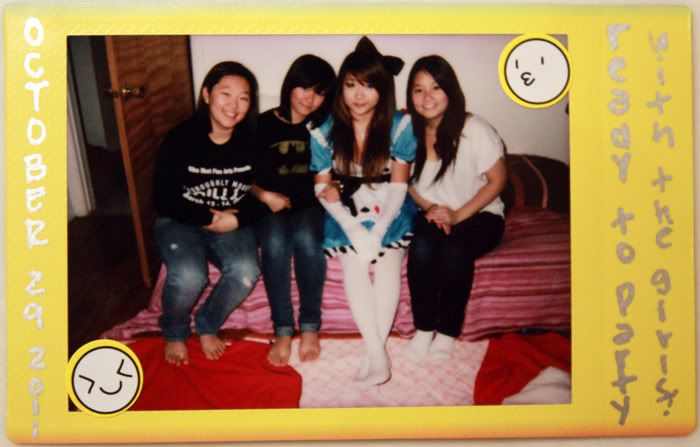 Lulz Jessica was the only one in our group who dressed up.
More selca-ing! XD
LULZ Stacy is too funny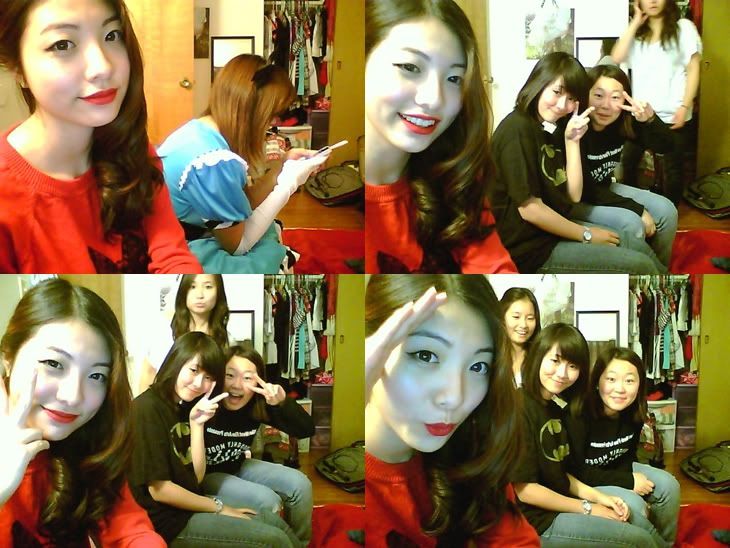 I cannot do the rotten smile for my life lulz
At the party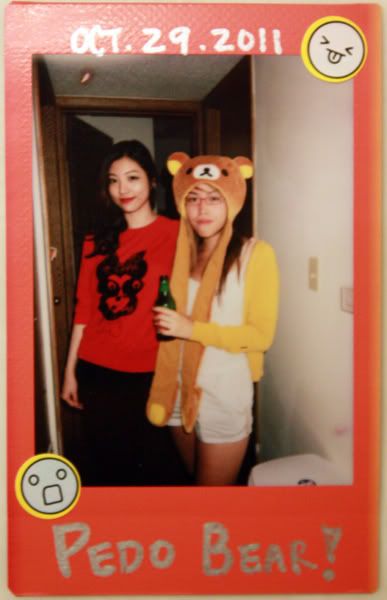 Tina! Lulz we look like we aren't close friends
I don't know why I stand so awkward
Kevin is so nice drunk ha ha ha ha
Took so many of Tina and Enrique cause she could not be satisfied! Lulz
There were SO many people in Kevin's apartment so we all just went into Trevor's room and had our own private party ha ha ha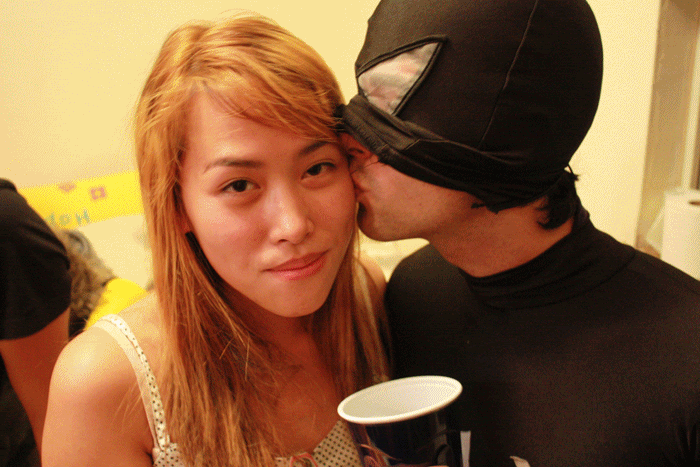 More Tina
Loria laughing at me cause I forgot to take the lens cap off when I was about to take pictures of them.
Sunday the 30th
Last day in Champaign!
I forgot to take a picture of breakfast but Loria made us bibim gooksoo with a hard boiled egg! Yum~
I thought Loria still needed to make ho dduks for fundraising so I asked if I could help but in fact the fundraising was over and she thought we could just make them! Lulz it was fun though XD
Family in the kitchen. Stacy back there making a cake cause it was a Korean drum member's birthday.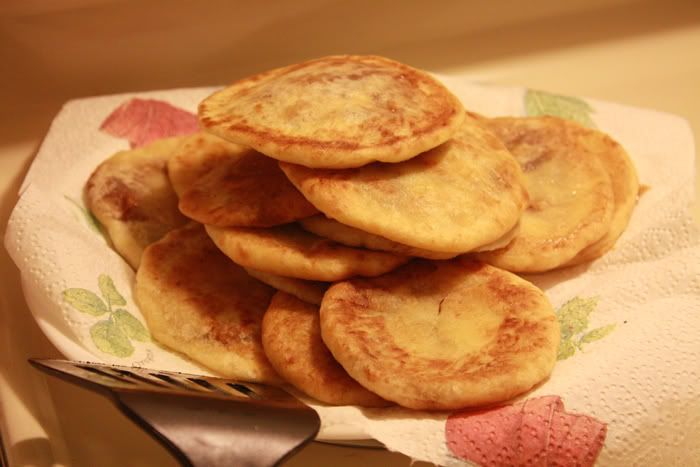 Finished ho dduk! I made them for the first time!
Stacy worked so hard on mixing the mix! Lulz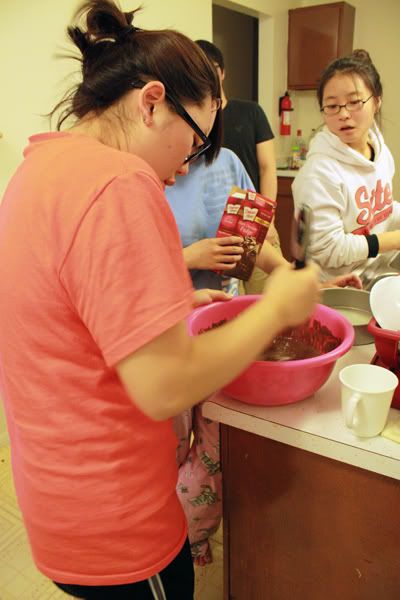 I have to remember not to make my gifs so big cause the quality turns awful.
Loria's boyfriend bought us all lunch before we left. So nice! :3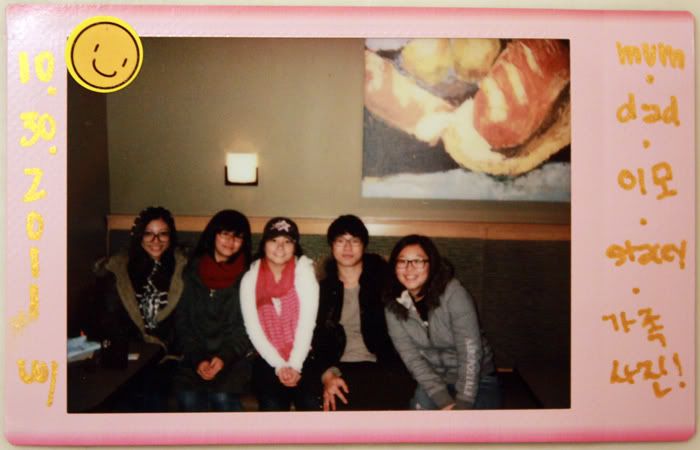 Family picture lulz. I felt like we were a family with Loria being our mum cause she took care of us and cooked for us. She was such an awesome host! I had eaten the best I ever had in those three days. I haven't had all three meals since I was like 12! Ha ha ha ha!
Bart sees you~ This is what I got at Walmart hee hee
Skipped school cause my speech teacher let us off for Halloween and I didn't want to just go for one class twice in a week. :D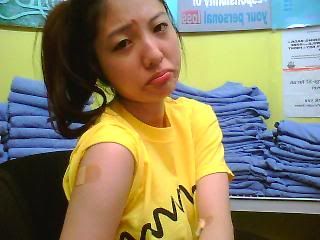 My dad forced me to get a flu shot. I haven't gotten any shot or gone to the doctor since 2008. I didn't cry this time ha ha ha ha ha. I had my blood drawn on the other arm. Correct me if I'm wrong but I heard that the white stuff on the bottom off the vial of blood is the sugar. So...half of my blood vial was sugar....LMAO
I skipped school on Tuesday too XD So this week was so nice and short :D