yet i havent been blogging;;;
heh heh heh sorry loves!
found a really nice place for me to take my laptop to and they fixed it much faster than i thought it would take!
but i havent been blogging cause i started summer school on the 24th of last month and i was doggy sitting for a week and a half.
i find it kind of hard to watch tv or go on the internets and stuff while taking care of someone elses dog lulz
so since my absence, pictures have been piling up so ive decided to cut what would have been a ginormous post into two. this first one, is a post of a bunch of stuff that ive bought with reviews. i dont know why but i had this crazy idea that i would do reviews for things i buy and took pictures, but i realize that i suck at reviewing and i dont buy interesting or useful things and people dont care anyways LULZ
i also forget to take pictures of me with the products ON which is like the most important part!;; yeah this is not my forte..
but the pictures were taken so i might as well not let that effort go to waste, yeah? i guess ill just do reviews on things i want instead of everything ha ha...
sorry for coming back with a crummy post, but here it is at last:
loreal paris double extend illuminator mascara
so this mascara is supposed to bring out your eye color with its first step mascara cause it has a light tint to it that matches your eye color. the second step is a pearl infused top coat that is supposed to brighten and further bring out your eye color
i bought the one thats for all eye colors cause i wear different color circle lenses
the first step is pretty much just a bad mascara and the second step is just glitter that is supposed to stick to the mascara. they didnt really stick to mine at all though. the mascara doesnt do anything for my non existant lashes so its for people who already have long, full lashes. its pretty pricey (i think it was around $9) and didnt do anything for me. i dont recommend it to people with beautiful lashes either cause its expensive for something so simple
rating: 0/5


burts bees radiance day lotion with royal jelly and spf 15
so i ran out of day lotion and i wanted one with spf this time since its summer and i happened to fall upon this. it has royal jelly in it which is what the queen bee eats which is why shes much bigger and lives much longer than all the other bees in the hive. this is supposed to make your skin younger and glow.
gah i forgot to take a picture of the actual bottle lulz but its okay cause i also dont recommend this product. i dont know about my skin glowing or feeling smoother or younger, but what really turns me off is how it feels. its feels sticky as soon as i start rubbing it into my skin. im also not fond of the smell. it was like a little over $15 for a tiny thing. the bottle itself is a pretty pump one but packaging isnt the most important thing! i dont think its very moisturizing either. its quite meh for its price
rating: 1/5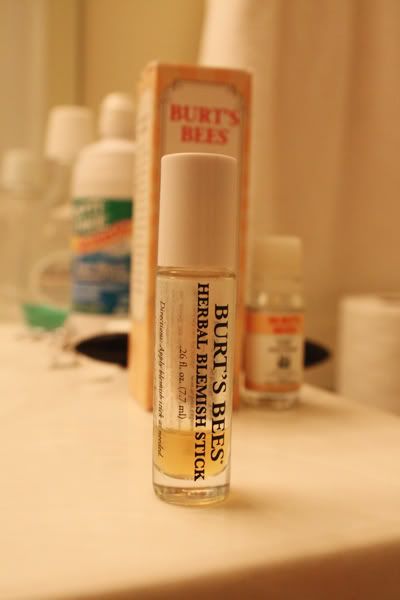 burts bees herbal blemish stick
pretty much its name. it has willow bark extract which is like a natural version of salicylic acid which is what acne and blemish products use to dry out and get rid of pimples and stuff. i think with this my blemishes heal faster and better than they would if i left them alone without scarring very big. but im impatient and end up scratching them out before they have a chance to heal which explains all of my acne scars lulz. what is really nice about this product is that if i catch a blemish forming and put it on, it will be gone the next day (too bad i get one somewhere else and dont notice it lulz) if you decide to get it, do know that it burns a little. its tolerable but if its really bad for you, dont use it anymore! the one thing is that its a roller ball type stick thing so tiny things get in it.
rating: 4/5


burts bees spot treatment
this is the same thing as the product above it except it contains a tiny bit less but a bigger concentration of the willow tree bark extract so its a little stronger. i originally wanted the stick but i only found this one in the walgreens i was at so i got this and found the stick at another and bought it so what i do is use the stick in the morning and the treatment at night. i cant say which one works better cause i use them together XD
rating: 4/5


elf eyebrow treat and tame
i got this after a lot of people raving about this and i needed an eyebrow gel. i only used it once since the time i got it lulz. but the gel works. i still have yet to master the color side (>.<) i dont think i can rate this one hahaha why did i even put it up??;;; you can find much better reviews elsewhere XD sorries~~ oh this was $3 by the way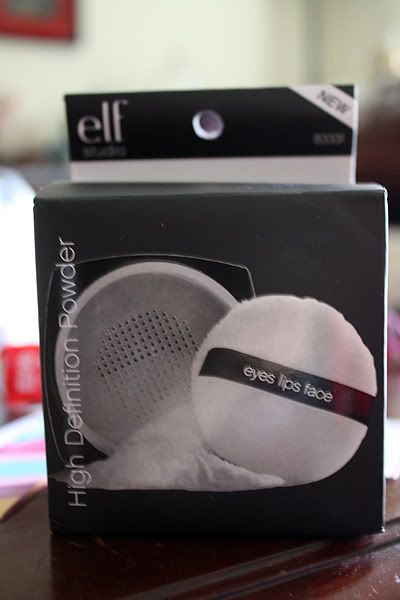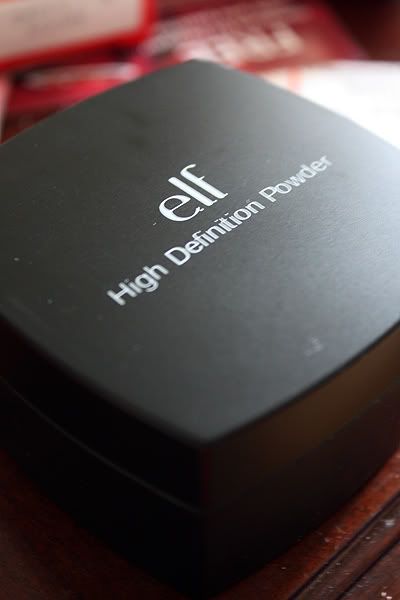 elf high definition powder
this is my first loose and high definition powder and i think its pretty good for $6. again, ive only used it once so far but i did notice that my skin looked a little more glowy in pictures which is what this product says it does. like the soft focus effect. its really fine and light
quick rating: 4/5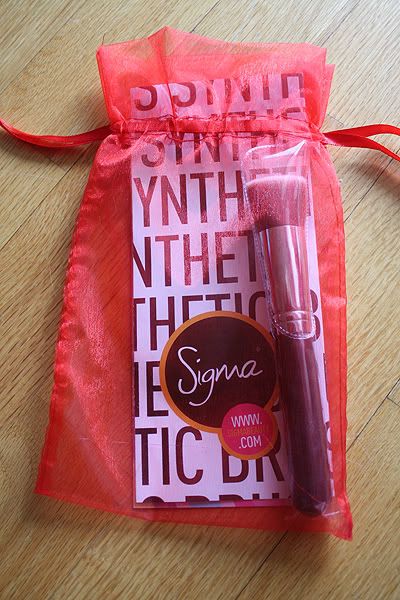 sigma flat top synthetic kabuki stipling brush (f80)
this brush is soooo soft and really versatile powder, liquid, cream, whatver. i really wanted a stipling brush and glad this is the first one i bought. its really thick so you can start out with light application and its really good quality like a lot of sigma brushes.
rating: 5/5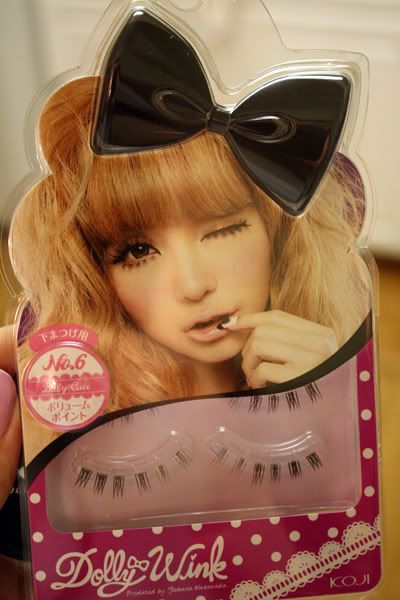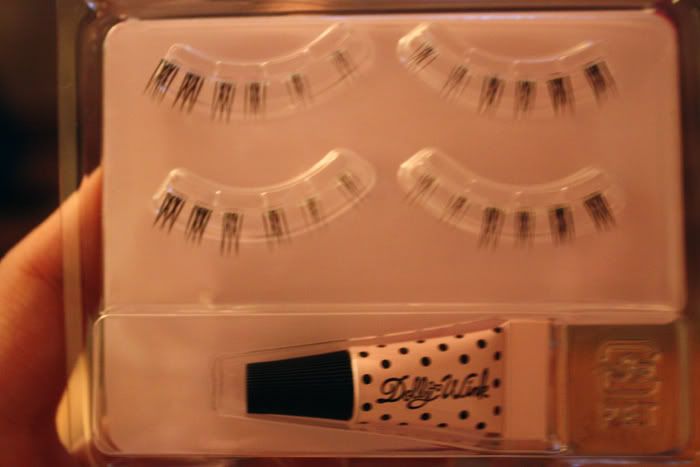 dolly wink false bottom lashes #6 baby cute
look at the cute glue! but onto the lashes! these were so expensive, even if there are two pairs. this is the first time ive gotten bottom lashes that are separated so it was time consuming and difficult to put on every piece. i dont have long, wide eyes like tsubasa so i didnt need all of them even if the point of them is to extend the eye out more. theyre too long for my small eyes and the clear band theyre on shows. you also have to be very careful when you pull them from their stand cause you can mess them up or lose them easily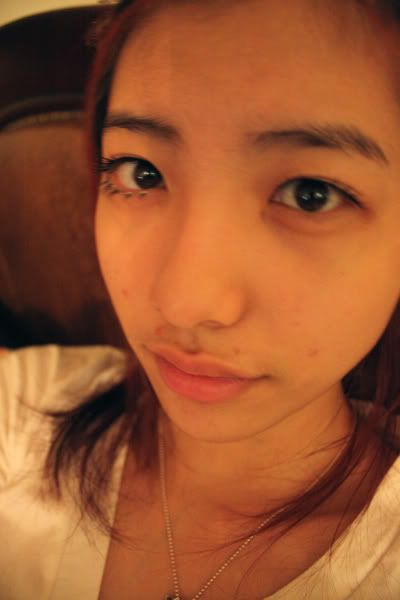 sorry i have absolutely no makeup on but i was bored and wanted to do something so i decided to take pictures of the lashes. i only have a set of top lashes on both eyes and the dolly wink on my right eye. can you see what i mean about the band being very prominent? ive been too lazy to put makeup and that on but i will eventually and hopefully it will look better
gah sorry for the terrible break outs by the way
rating: 1/5


so i was finally able to get ALL of the epik high albums that i hadnt been able to get since their fifth album cause they had left their agency to become independent and could only get their merchandise from their site. it would never work for me so 3 years passed with me not being able to listen to any of their current music. (i dont download or watch or listen to their music/videos until i have their albums in my hands. ocd/hardcore i know heh heh >:D) BUT! now i have them all!!! WUHAHAHA!!! (beside their black swan remix album T____T)
i also got the english version of tablos book while at it. i got the korean version back when it came out thanks to uboat getting it for me for christmas but i couldnt find the english version until now!
a note and signature!! :O
i think this version is nicer than the korean one! hee hee!
such pretty illustrations and clever remixed song titles!


ahaha these guys are too funny


awesome packaging!! im never throwing that silver bag away!
cool complimentary pencil!!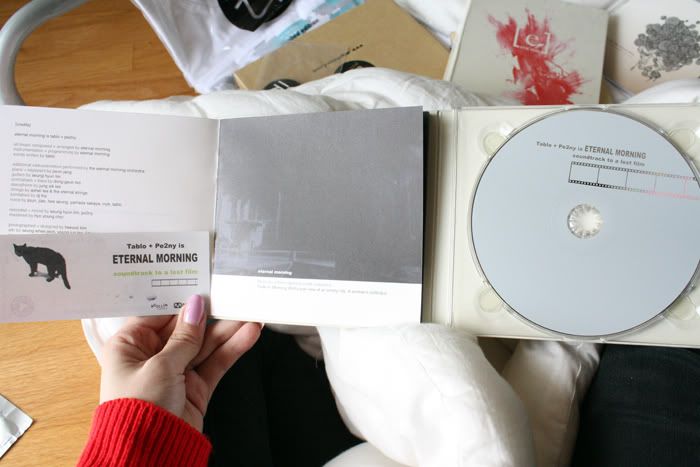 everything from the cover to the cd design to the little booklet is just art!! thats why the only albums i buy are these guys; XD
american tour shirt & pin with the album! awesomes~~!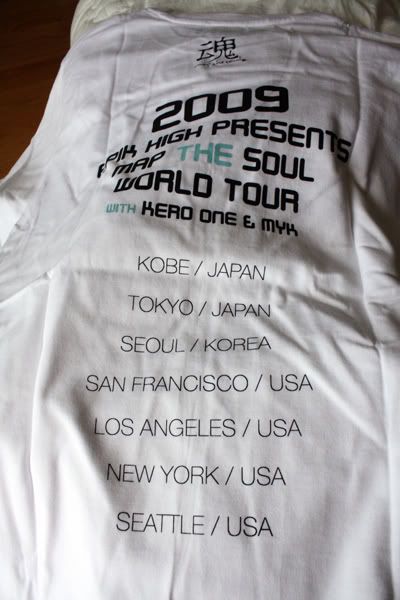 i was so frikkin mad/sad that they didnt come to chicago!! i couldnt even like fly to the nearest location cause i had school!!! i was so upset i cried! ahaha!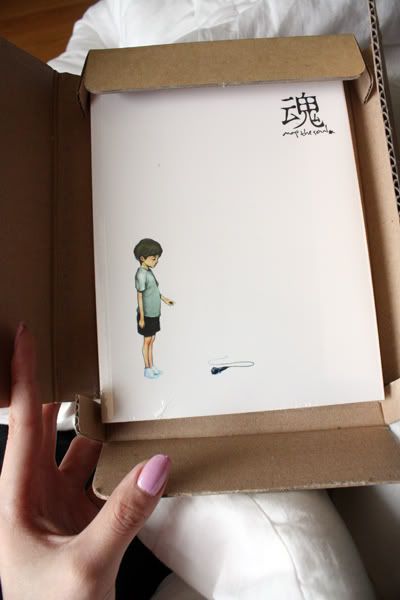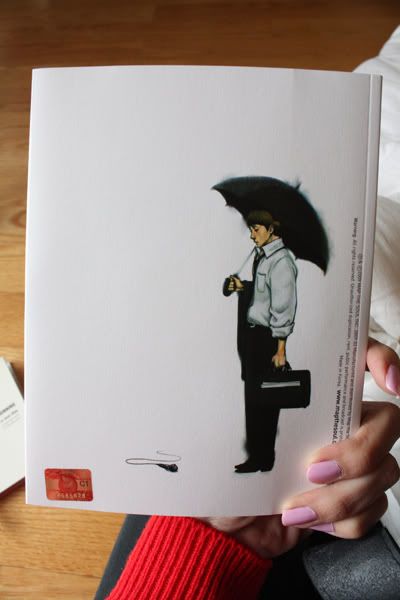 art art art!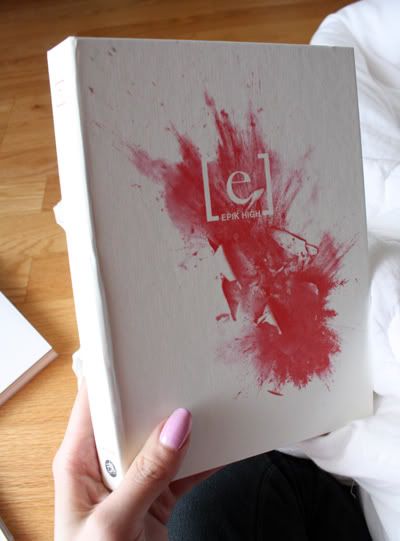 so i still havent listened to all of them. im stuck on map the soul because i have to finish reading the book before i move onto the next albums. my ocpd again lulz i have so much reading material though and i have to finish one before i finish the other so yeah.... but the 4 albums i did listen to and im positive the last 2 are sooo beautiful!! love love love!!!!!!! everything is perfect and they are geniuses!!
rating: 298728374289/5
hee hee~
my happy ass with my (almost) complete epik high collection


have you all heard of jewelmint yet? the jewelry site made by kate bosworth and her designer friend cher. do check it out! just know that its kind of an exclusive club so its $29.99 a month for membership if you dont buy a piece cause all of them are that price. it selects styles based off the style test you take. just try that and see if you like anything there. there are discount codes for half off of first time orders and its free shipping (i think US only though. probably)! ive had it for two months now and im quite happy. this is my first purchase. ill post the second one later when i actually wear the piece lulz
my unboxing of my first purchase from the site!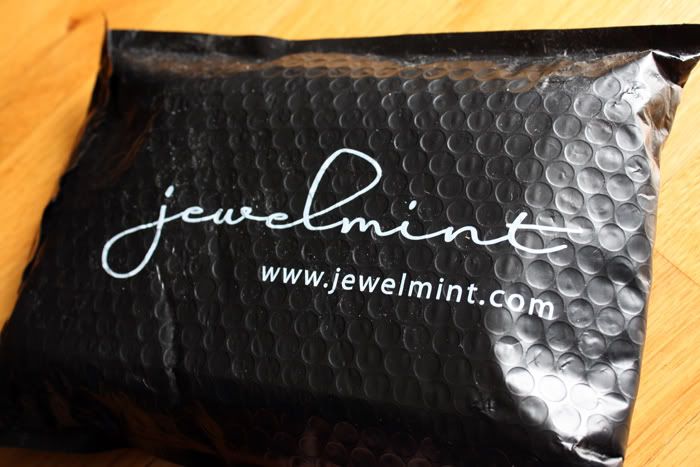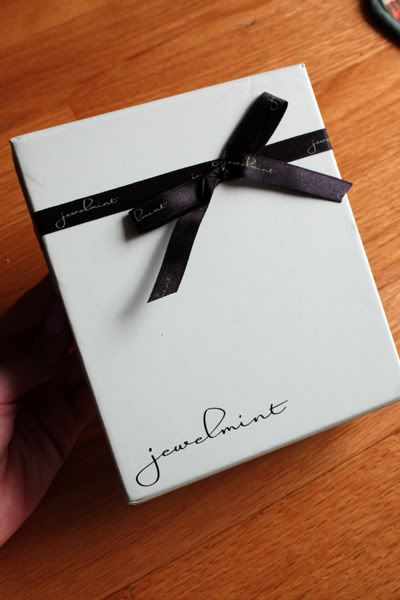 the box is so nice! i like the mint color
even the bow has its name all over it. its also stretchy so you can slide it right off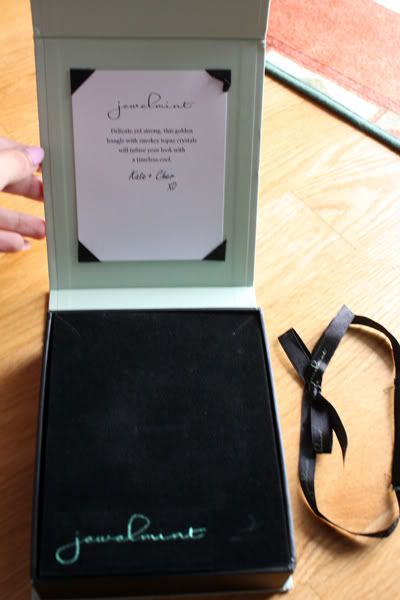 short description of the specific piece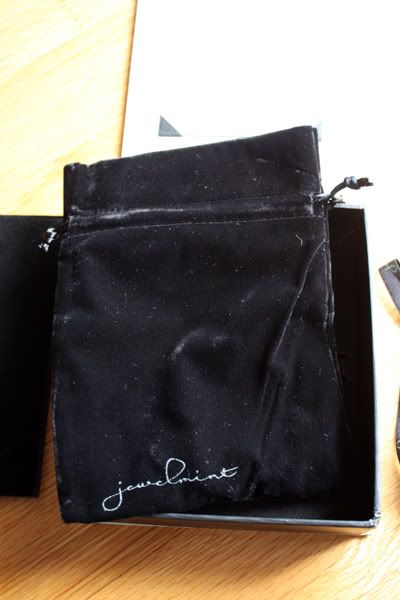 i got the julius bangle. its gold plated and has topaz crystals. its inspired ancient roman jewelry hence its name. i just thought it was really pretty and i dont have any bracelets or bangles so i hoped that it would stay on my tiny wrists. i have to be careful but it stays on much better than other bangles. theres a nice weight to it and im real happy with it. it looks prettier in person i think plus i got it for half off! but sometimes, i feel like it can look a little cheap
rating: 4.5/5
trying to model it lulz
well this is the end of the post! sorry for its crappinesss! T___T i have to sleep nows so i will post the second part of my comeback probably later today after school so yay~
until then my loves!
stay healthy, happy, and always smile~!
*******
by the ways, i cannot remember at all if i replied to the comments on my last post...i dont think i did but then i feel like i did...im so sorry if i didnt! let me know if i didnt! so sorries~! (>.<)