i am finally updating with the new post! woot! this is absolutely huge! 500+ photos!! yay~
ive been doing this all night and morning from the hospital. my mum had a seizure so she had to be rushed to the ER at about 2:30 AM on sunday. dont worry! shes totally fine now, just tired and sore. were waiting for her mri and eeg to happen. shell be totally fine with her new medications. oh and thanks to those who saw me ranting out on twitter and prayed for her :) all is good now. thanks for your worries.
which brings me to my next subject of talk. if you guys havent noticed yet, i have been using my twitter. a lot. a lot a lot. ha ha ha so you can follow me at
http://twitter.com/MAPelliotsSOUL
. ive gotten a lot of "my dashboard never tells me that you updated!" so now you will know immediately through twitter!
oh but quick question, am i the only one annoyed with guys with gfs having the wallpapers of their phones and ipods and whatever of other girls/celebrities (and the other way around)??
went to dinner with gorilla and uboat. havent seen uboat in forever since he moved away
i was texting artie when he suddenly asked if i wanted to go to china town to meet up with alice, julie, mark, and sean at like 2 or 3 in the morning. im always up for midnight adventures so of course i went :D
we just stood on the sidewalk talking for like an hour. they had just finished eating and were gonna go home but i suggested kareoke cause i didnt want to have gotten ready for nothing! so we went!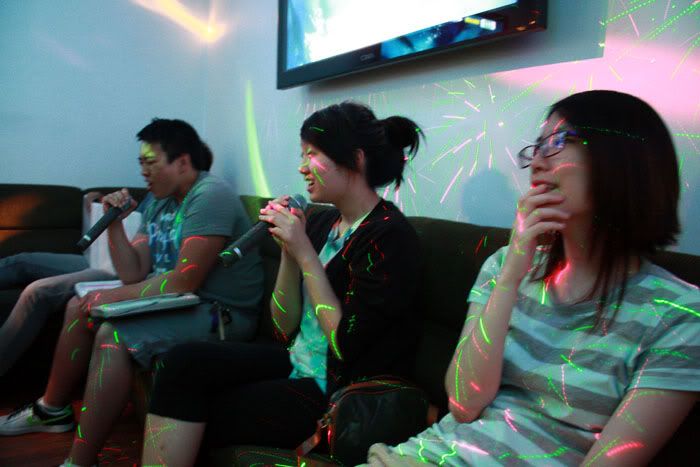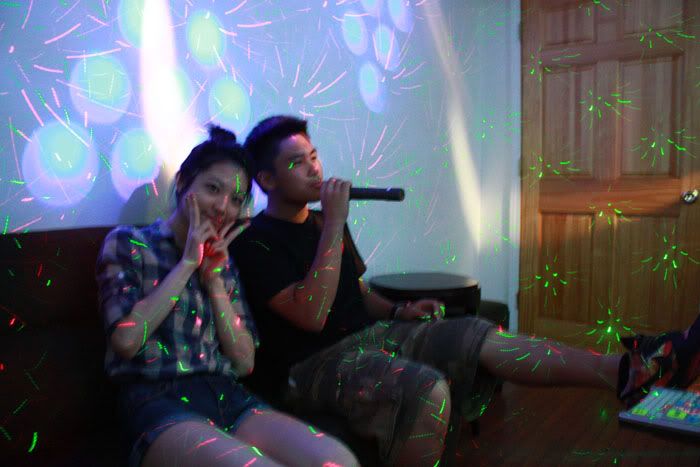 after kareoke and dropping sean and mark off at home, we went to mickey ds for me. i was STARVING! one of my many dreams is that a friend and i would go out and get food and eat it in the car real late at night. thanks to artie, that dream came true! yay~!
so artie was making a video. his friends who were supposed to be in the video but they kinda pretty much bailed out on him. so he asked me to take their place. so the whole night starting from 11PM was spent shooting this video! im not gonna post it up cause i look absolutely disgusting in it. LULZ! but here are photos from the shoot
the one on the left is jack, the director, camera man, and fellow cast member. the one on the right is artie
the one in black is andrew. he helped filling in as camera man when jack was in the scene. he also was light man and helped where ever needed
yeah so jack just started modeling for me
its real but its a prop! so no worries! lulz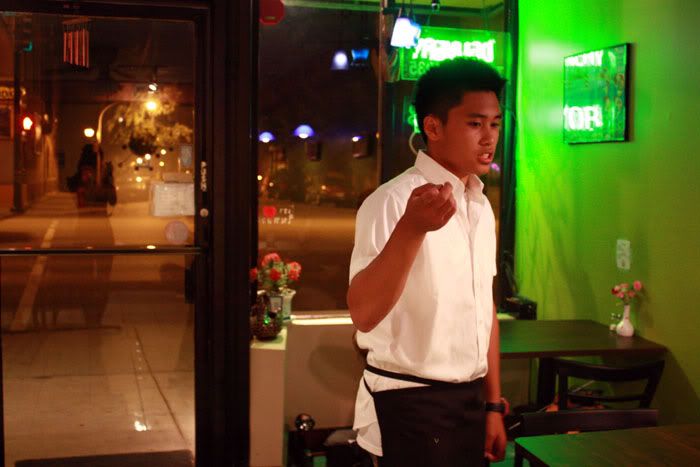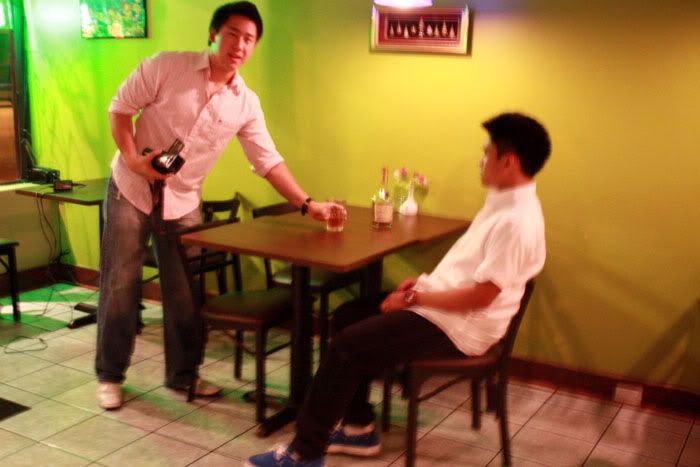 it looks like im in a bar XD dont worries. were still in the restaurant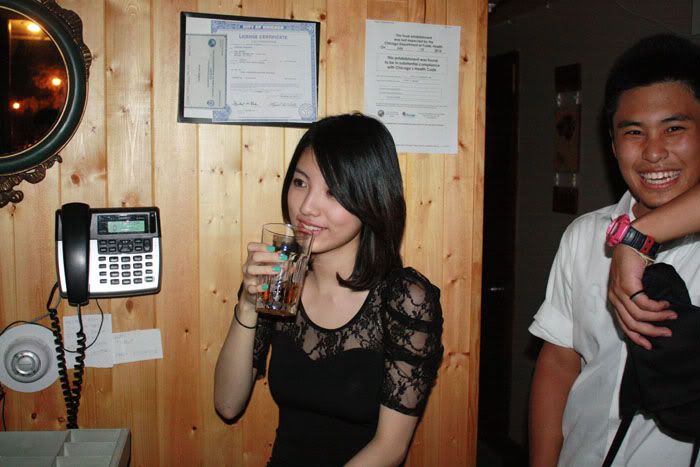 i wanted a group pictcha before we leave for the next site of the shoot!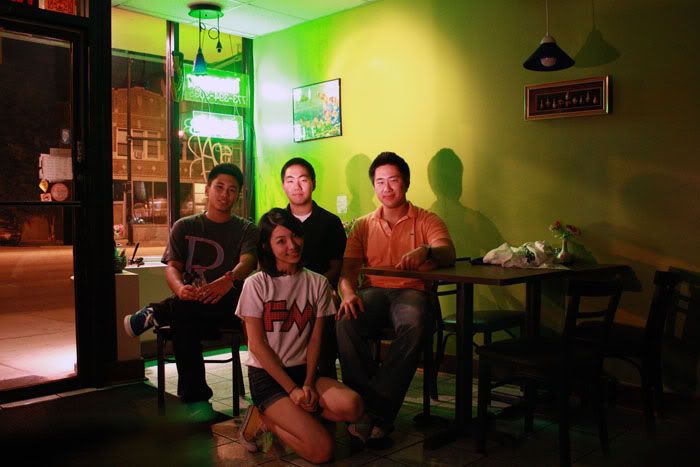 LULZ andrews face gets whited out!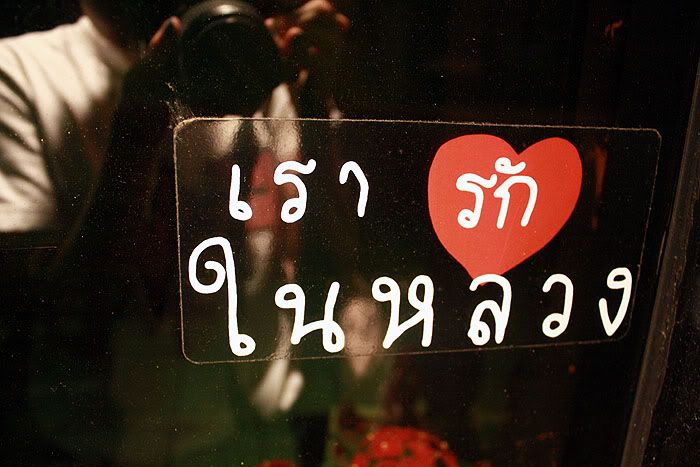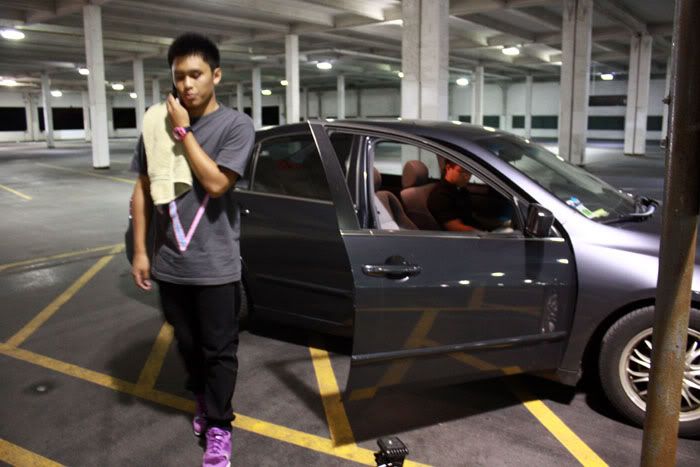 at a theatre parking lot for the opening scene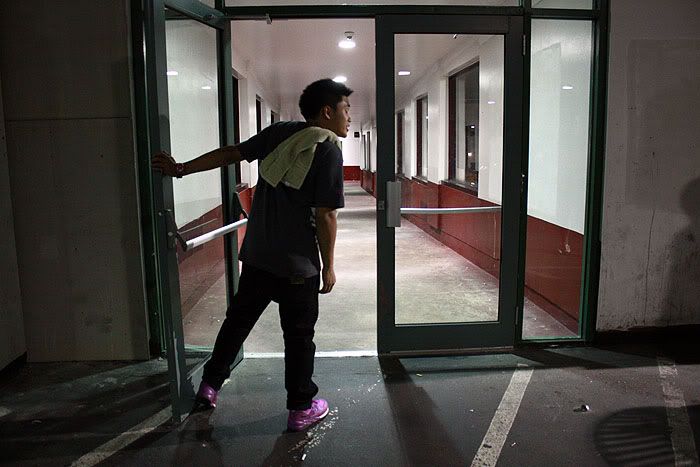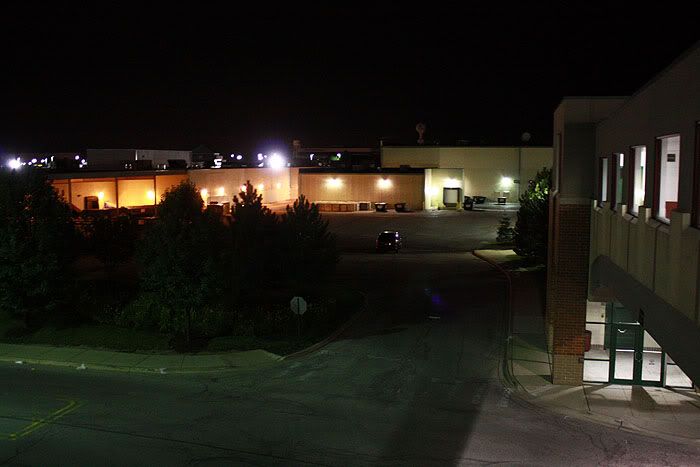 oh my goodness! it was SO HOT in that skywalk cause theres no ventilation in there! it was a sauna!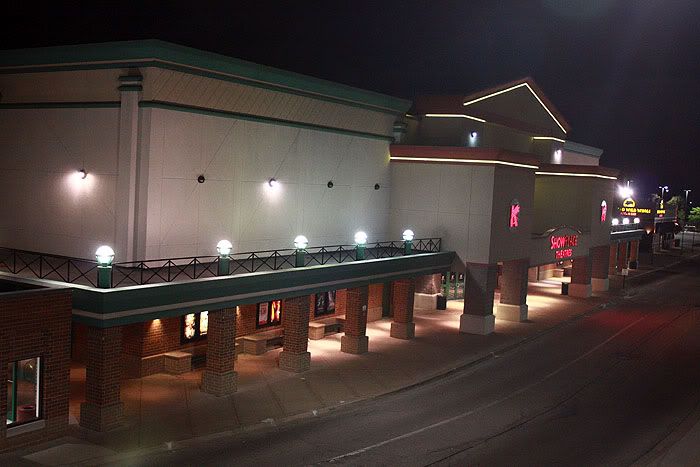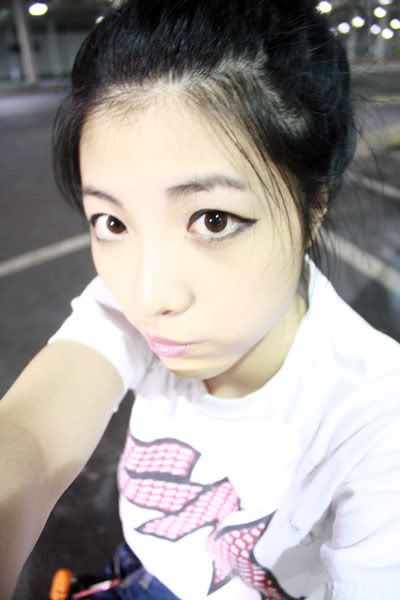 i got bored while they were filming arties dance and andrew had left already. i look like ju-on! lmao
taking a break from the humidity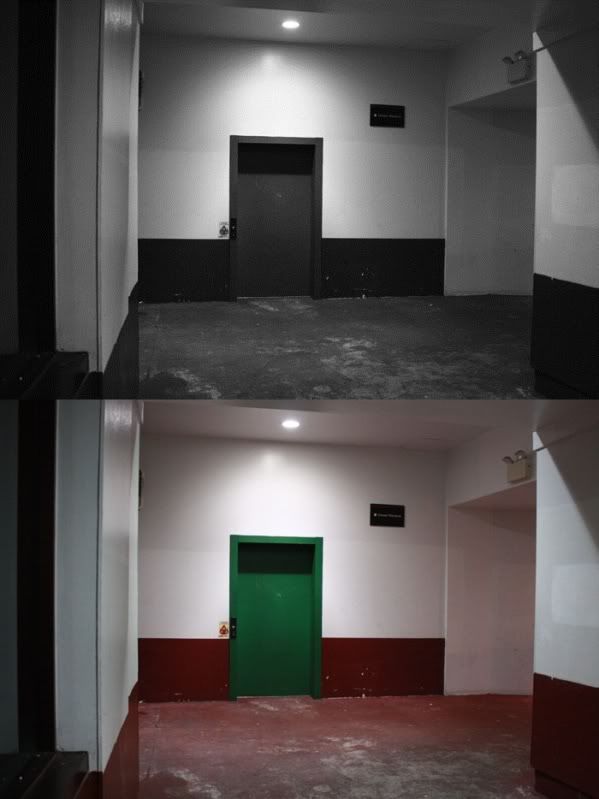 isnt it a little scary looking? like somethings gonna pop out?
we finished and i was starving. im always the most hungry and awake at 3 AM. i was craving hot dogs. the best part is the peppers! theyre so juicy! i gotta buy em!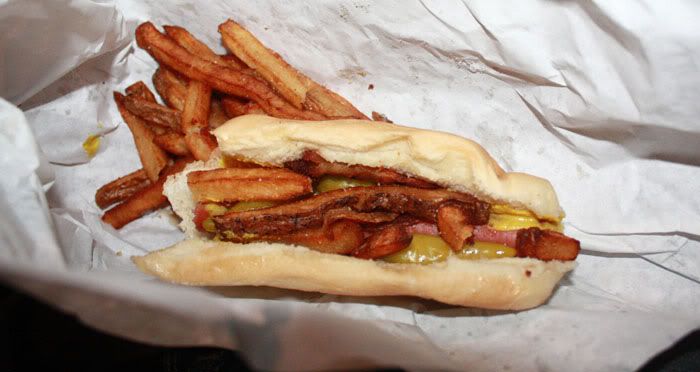 doesnt look like much but it was really tasty!
FRIDAY THE 16TH & SATURDAY THE 17TH
artie wasnt satisfied from the one night of shooting cause he missed some shots. we went to wicker park for ice cream first and then went back to his restaurant to finish up. i actually helped with the camera! :D
it looks plain but its super good~! all gooey with nutella too!
so there were these two big ass flies flying around and i was trying to kill em with the electric fly swatter. lulz i look so determined
so after that we went to our fave spot: mcdonalds and ate in the the car and artie brought up the beach so i came up with the brilliant idea of going there! cause it was like 4 already so we might as well watch the sun come up! :D it was SOOO PRETTY!
those rocks stacked by yours truly~ C:
wish i had a better camera to really capture how beautiful it was
doesnt this kinda look like a corona commercial? XD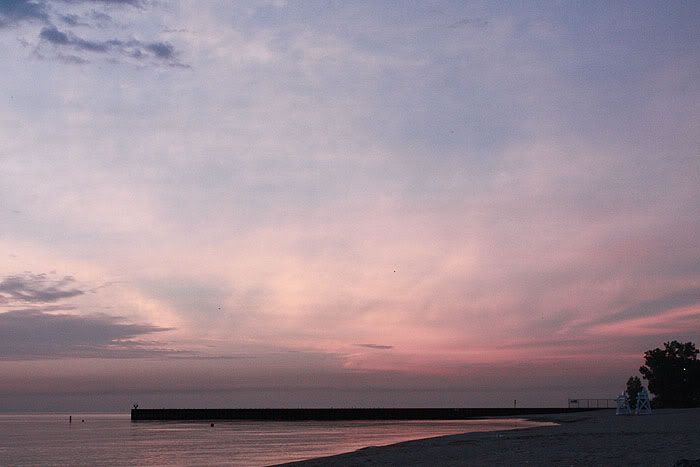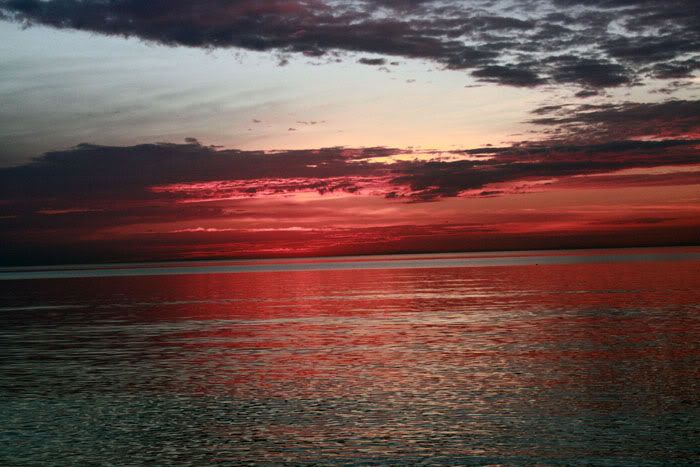 lulz lookie what i found on the sand while walking to the life guard posts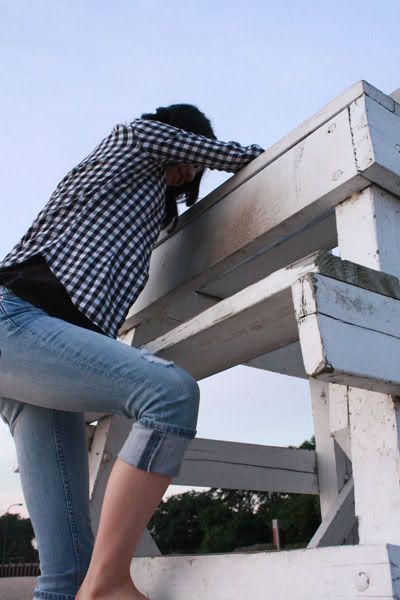 suns coming up! i was afraid the clouds were gonna cover it!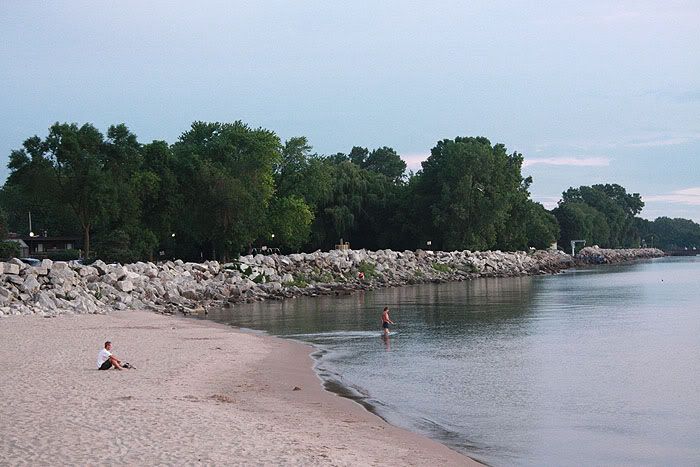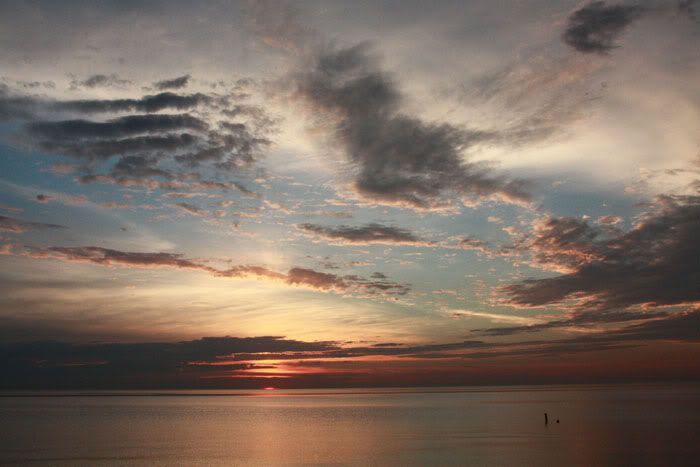 난 너를 사랑해~ (i love you gir!l) 이 세상은 너뿐이야~ 소리쳐 부르지만 저 대답없는 노을만
붉게 타는데~
he stood there for the longest time
i was afraid the seagulls would steal my shoes XD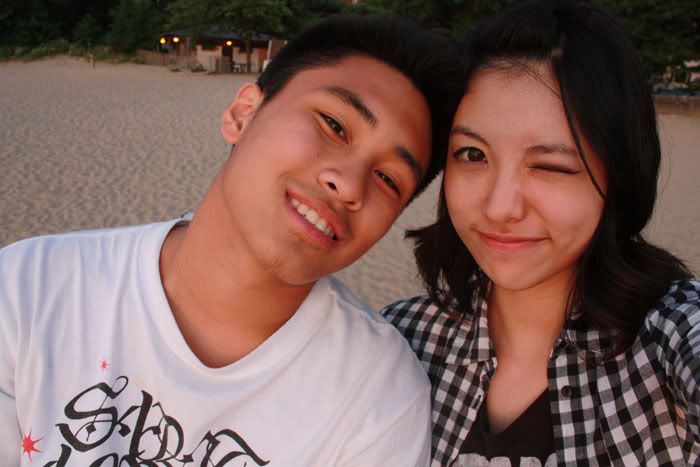 eww i dont know whats wrong with my eye
isnt that cool! arties soles left those stars!
i think we stayed till like 7 or 8. so pretty!
sushi with eva and kiran!!!! UNLIMITED SUSHI FOR $2o!! sounds better than it actually is....lulz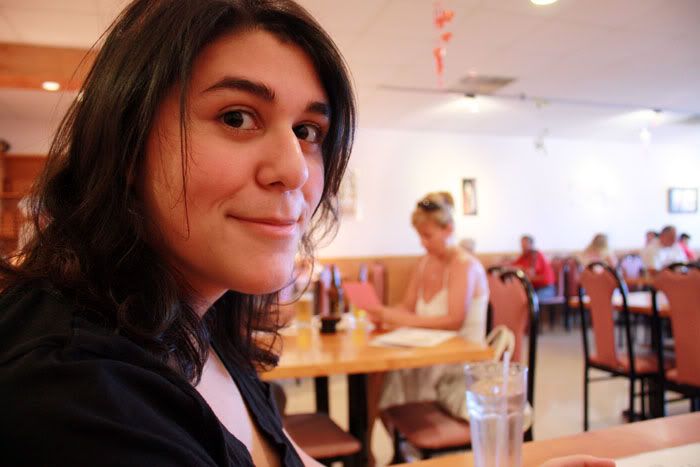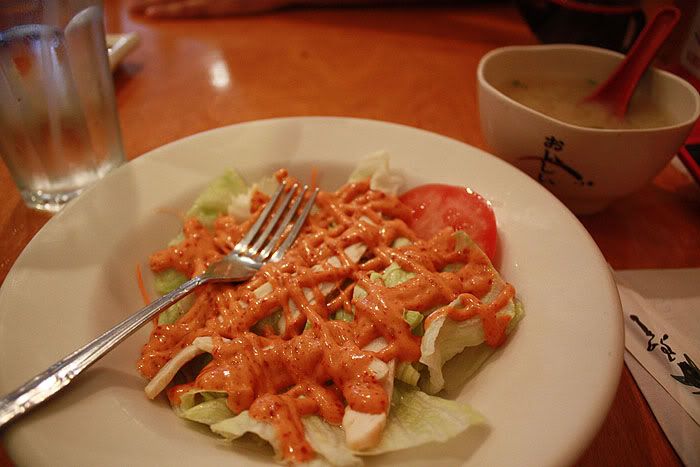 my chicken salad with A LOT of spicy mayo dressing and miso soup. for the first time in my life i thought there was too much dressing. its really thick too so~ the miso soup was bad though. i like the miso soup janet makes the best
my gyoza and kirans shrimp somethin somethin
my edemame. yeah... i went a little overboard with starters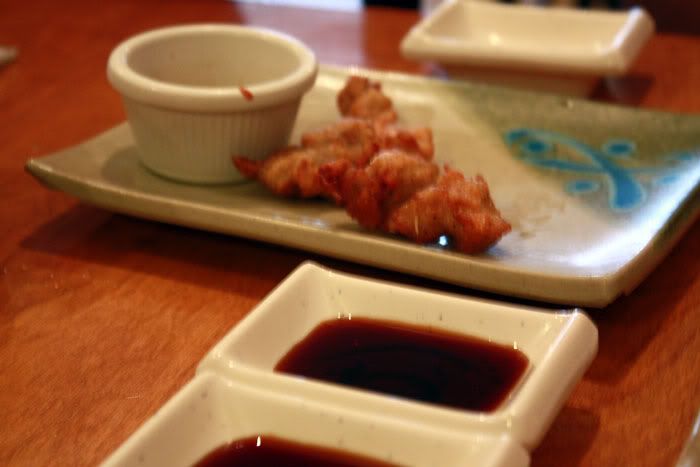 kirans chicken bite things
my plate!! oh man i dont know why i do this. i HATE caifornia rolls! i dont even like em but its like, a reflex and i order it XD bah
lulz i gave like half to kiran. he was our sacrifice cause if you leave anything, you have to pay for it
lulz kirans plate that kept getting more sushi on it cause of me
lulz i tried to hide a piece under my plate!
and then i just wrapped it in a napkin and put it in the edamame bowl. i covered it with the pods and ginger. it looked like a flower so i took a photo!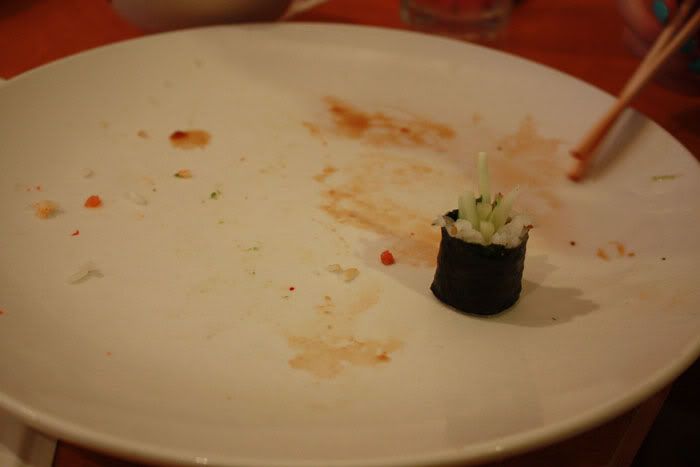 lulz we were all so sick of sushi
you can see the pain in his face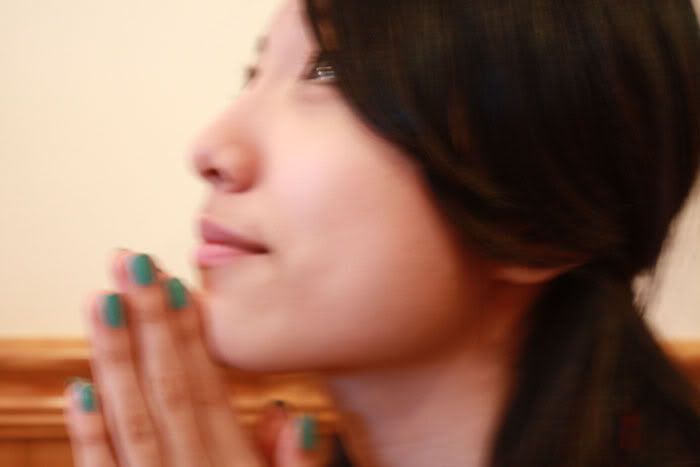 this time praying that food disappears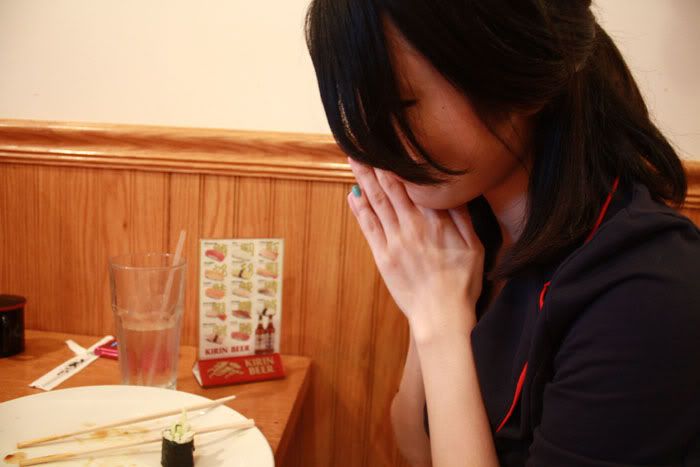 lulz i could only stare at it.
i tried to eat it but then just threw it down. lulz i couldnt do it!
finally put it in my mouth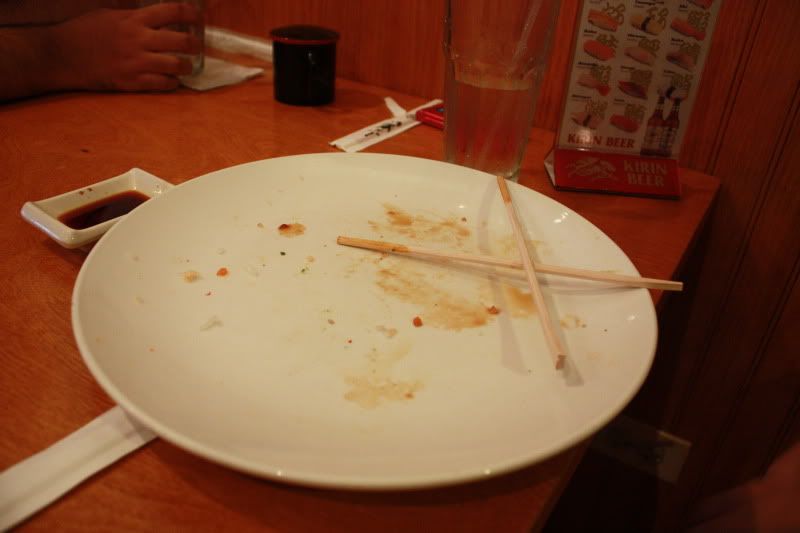 my plate is finally clean!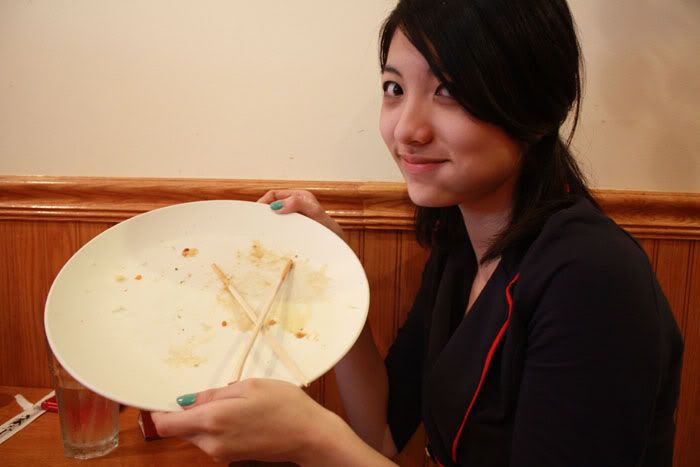 lulz i just left it in my mouth
but when i walked out i felt like i could have ate more XD
went to toys r us. the place was dying :( so sad. i remember when it was always jam packed with kids. now its super barren. and look at the crap they sell now! D: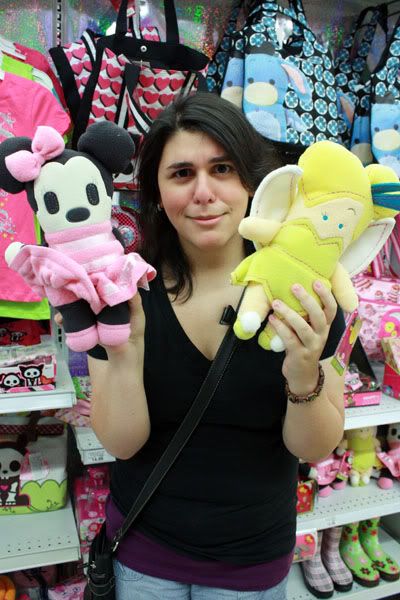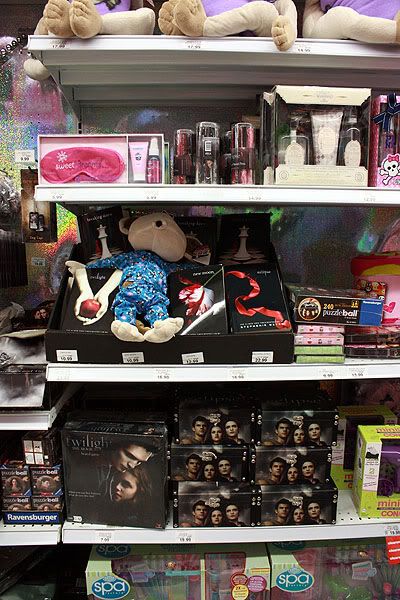 why are they selling twilight books there???
lulz the dolls these days
look! the crazy guy on youtube has his own merchandise!
waiting for eva to get out of the bathroom
lulz kiran still dead from sushi
i wanted a gum ball but they were 50 cents! so i bought a sticky hand instead
then gorilla asked if i wanted to kareoke so of course i said yes. we went to liquid fusion after. i only got a drink at red mango so i got my yogurt at liquid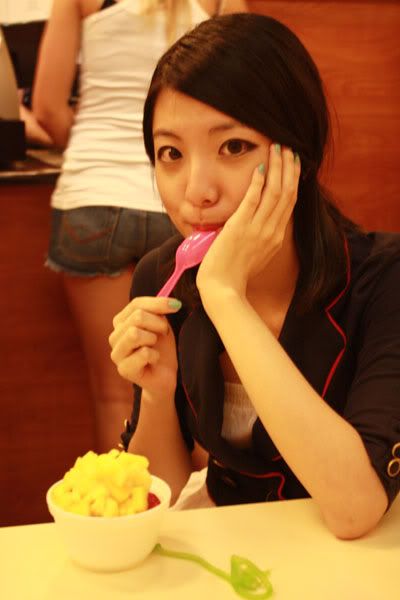 went fishing with gorilla, younhee unni, jooyoung oppa, and i met a new person! soo hwan oppa! i love him! hes the nicest and funniest person
ever
!
stopped by a sports place for a fishing license
so it takes an uber long time to get to the place and so i decided to go to the bathroom. i didnt know by my skirt got stuck in my underwear -_______- thank goodness gorilla was the only one who saw and fixed it for me. ahahaha...i shouldnt wear skirts....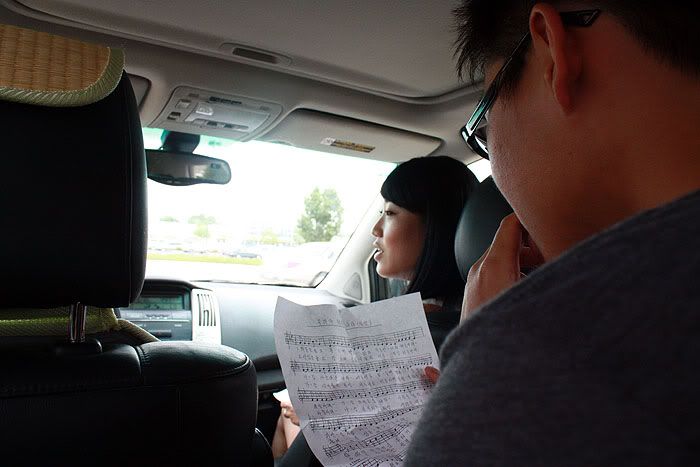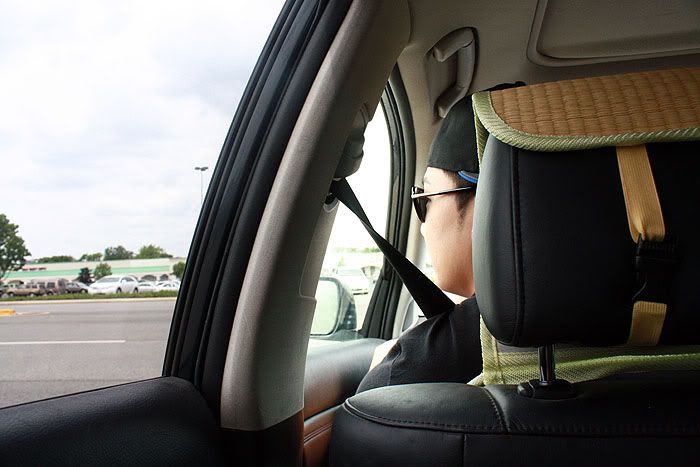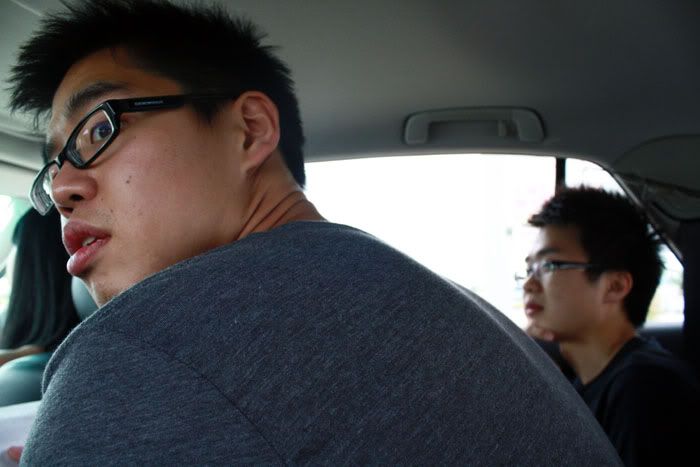 lulz gorilla looks like a wild beast
it was sooo cloudy at first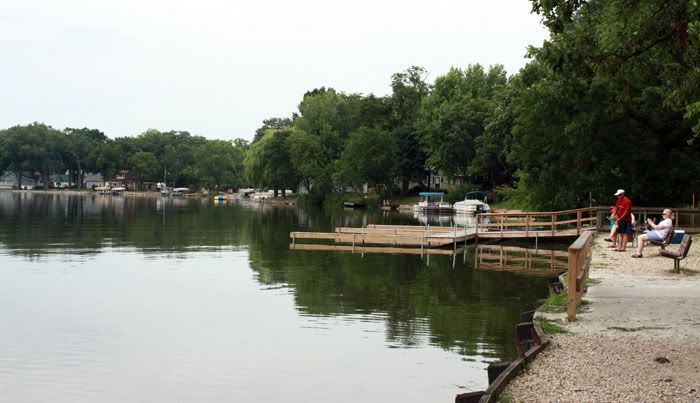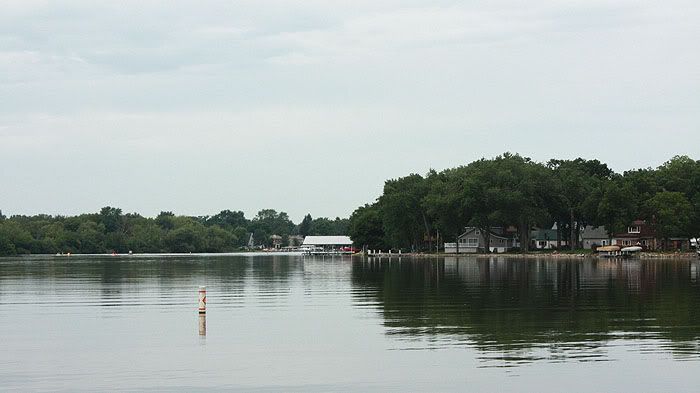 lulz it took him forever to hook the worm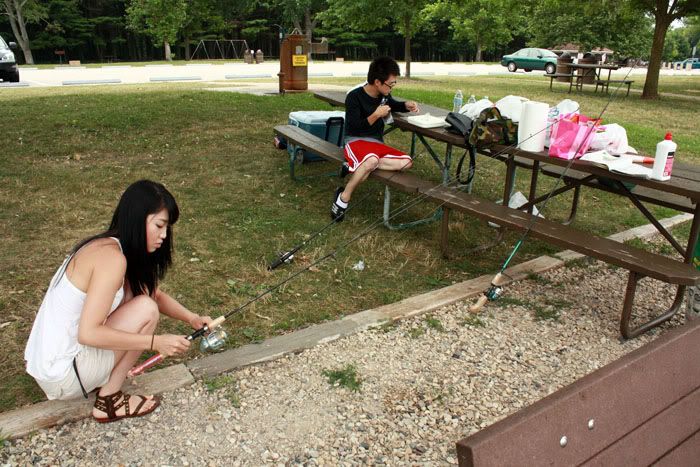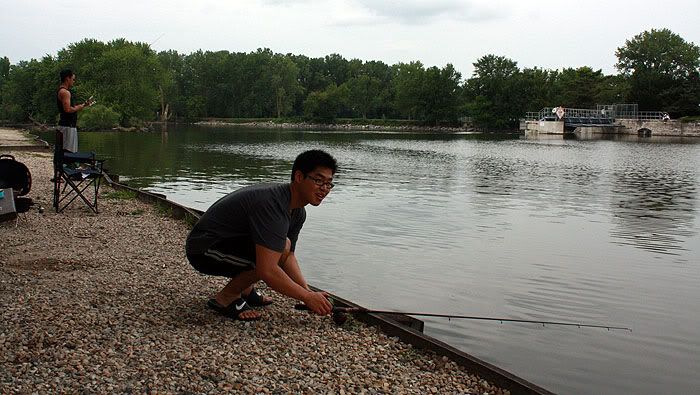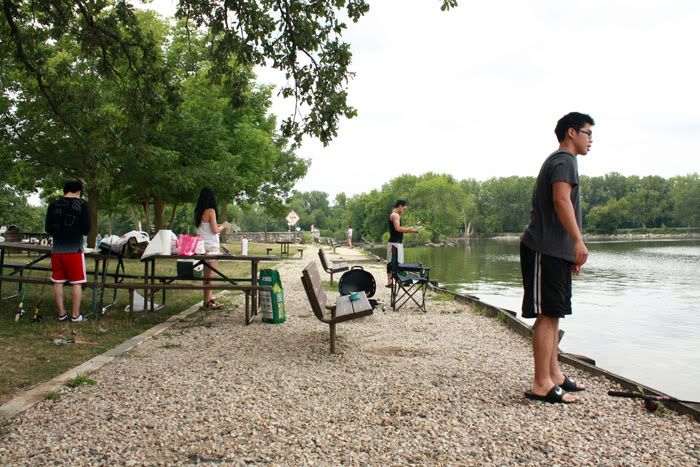 thats all anyone caught that day
its a must to eat ramen when you go fishing for koreans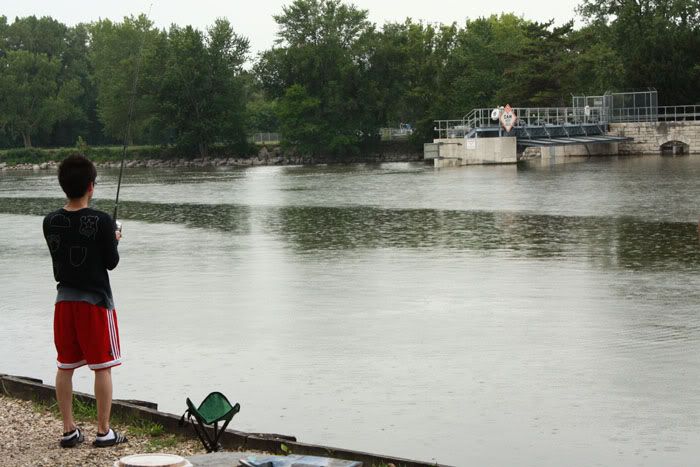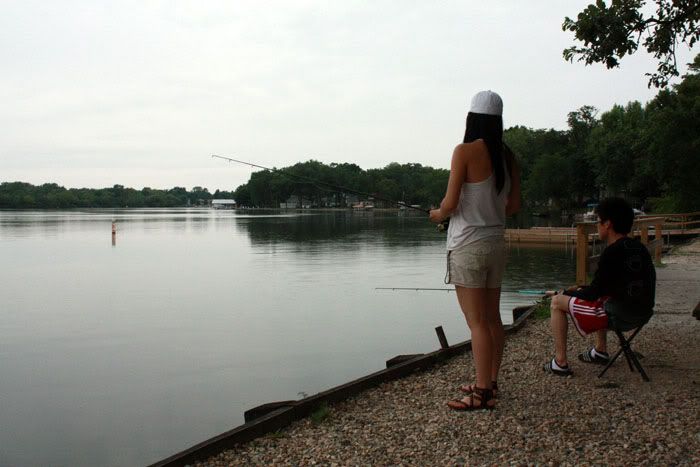 bbq!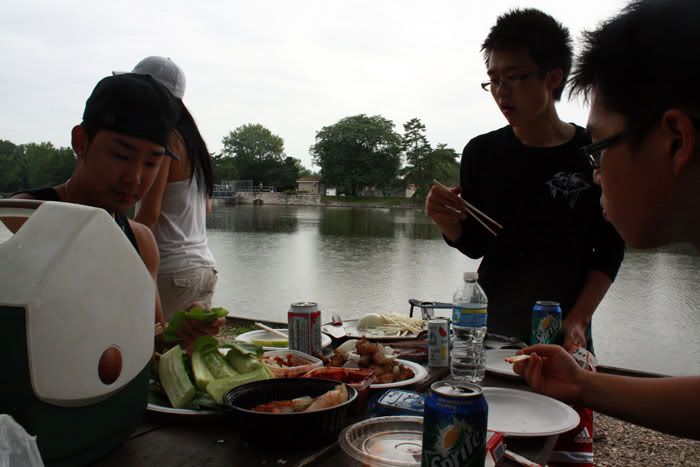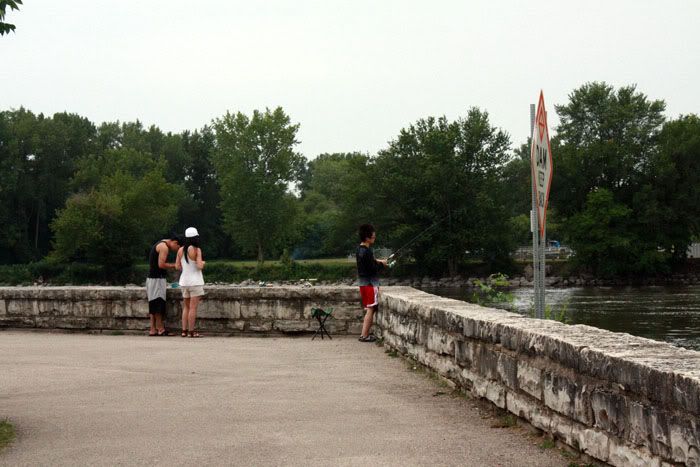 switched areas cause there were no fish getting caught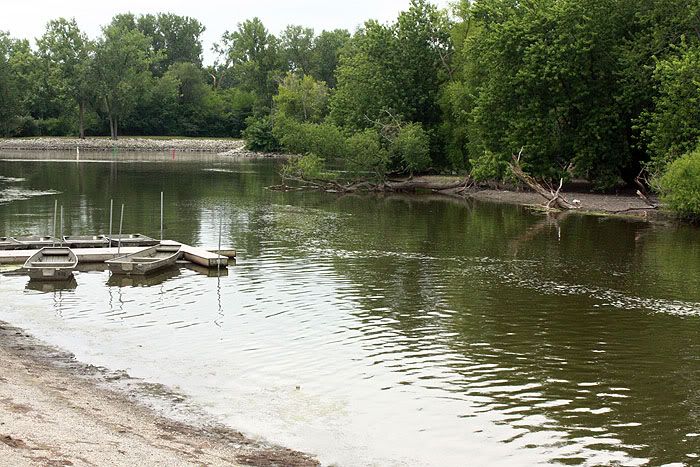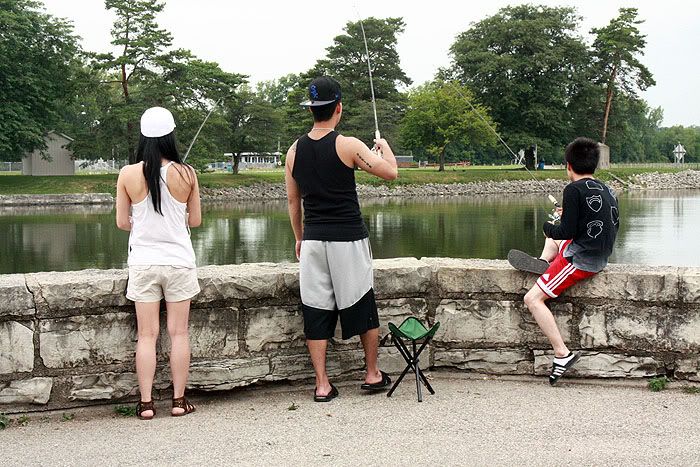 i dont like fishing so i went off on my own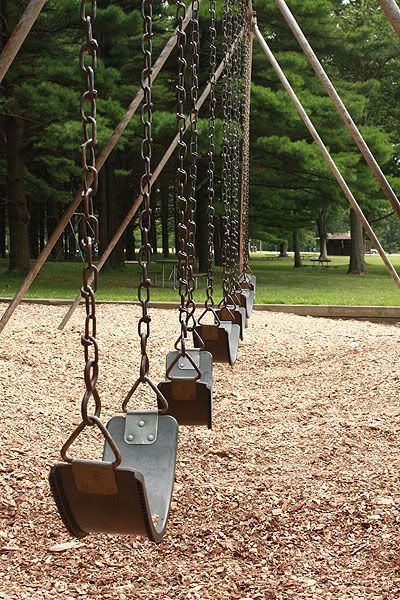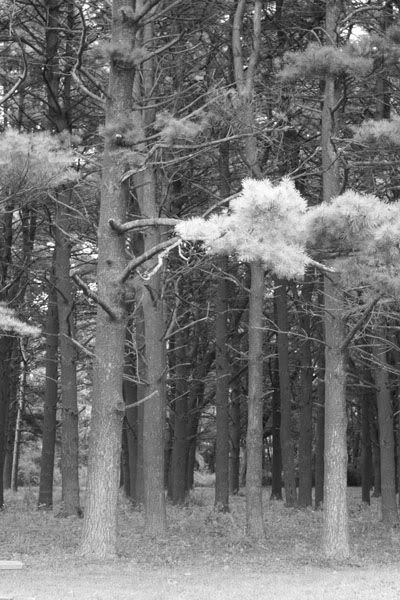 our rice that we were supposed to have with stew but the stew failed so we made more ramen
gostop!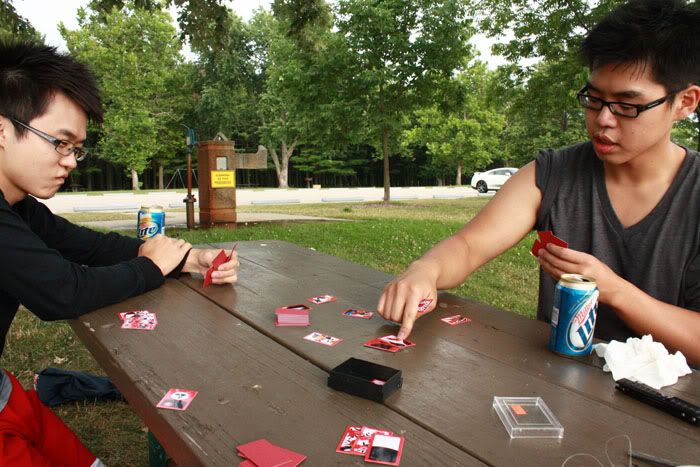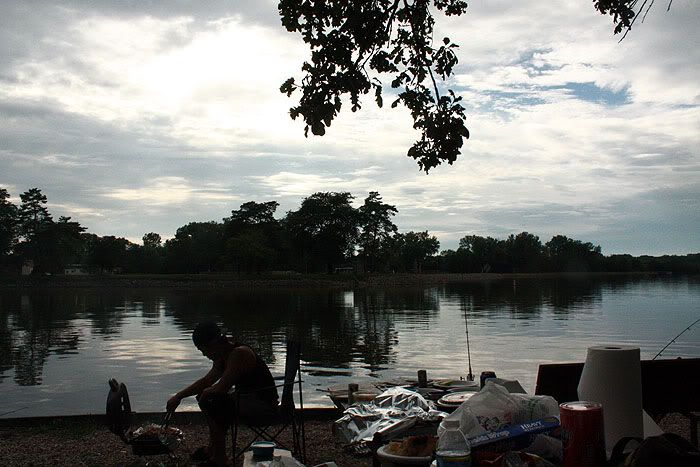 that watermelon was suuuuper sweet! yum
frikkin gorilla taking a BUNCH of pictures of the couple with MY camera. lulz. what am i supposed to do with em??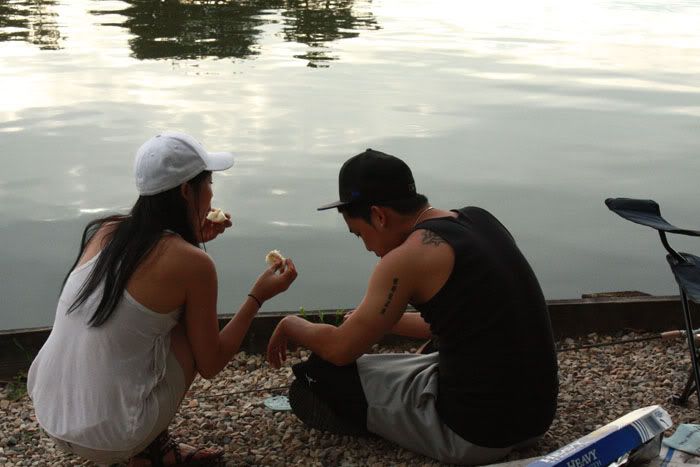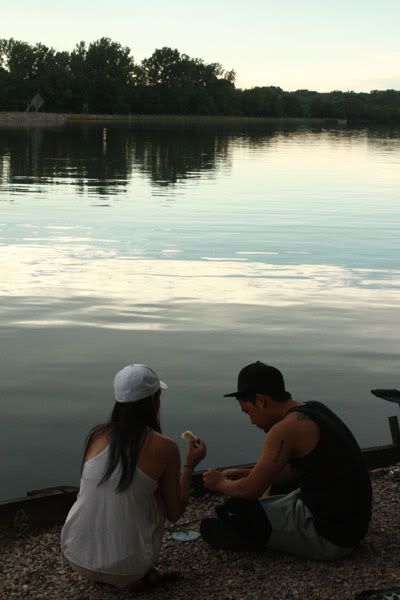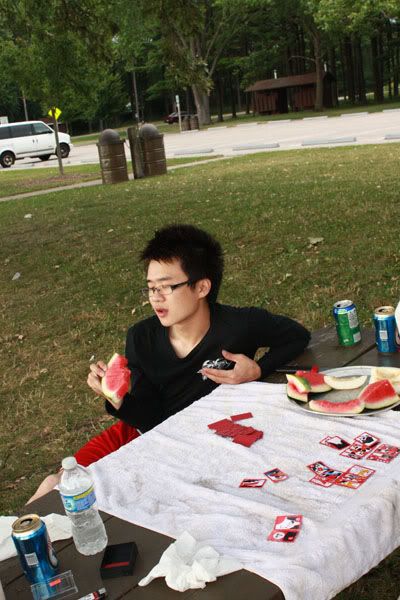 it looks like hes singing to it lulz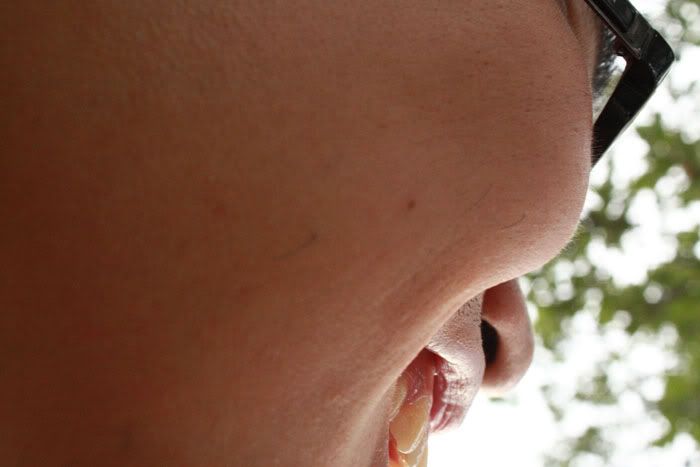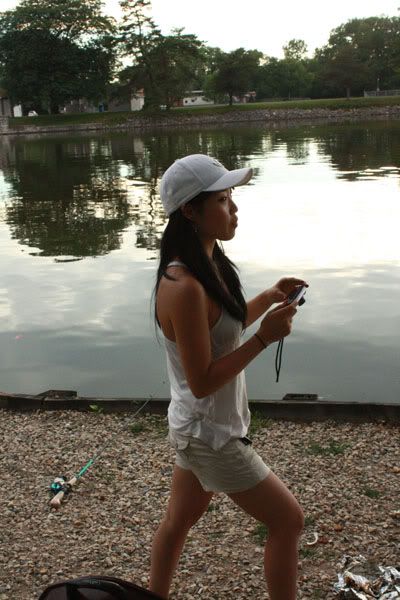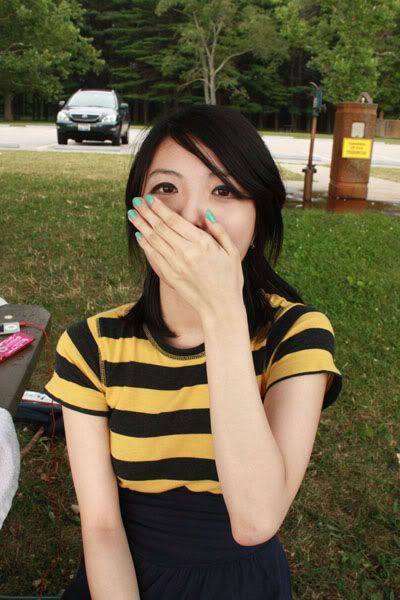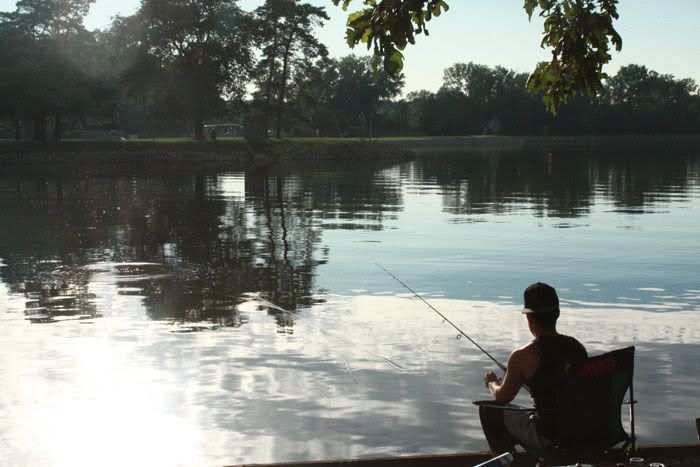 the sun suddenly came out and the whole place transformed into the prettiest place!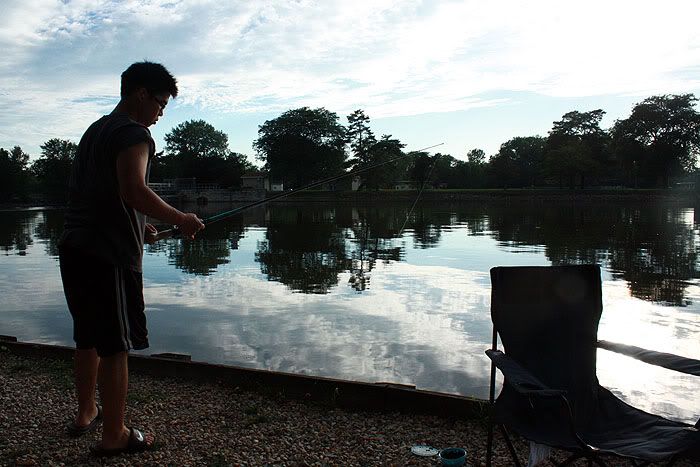 group picture/selca time!!!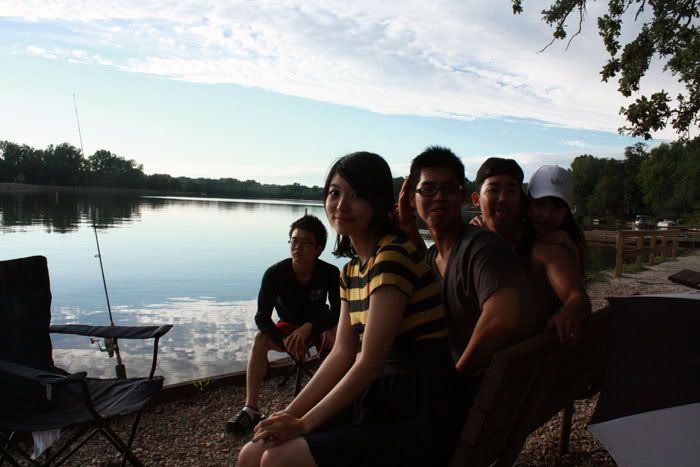 lulz look at our chinky asses. the sun was SOOOO bright! but its still a pretty picture
lulz oh my gosh these guys were hilarious posing and all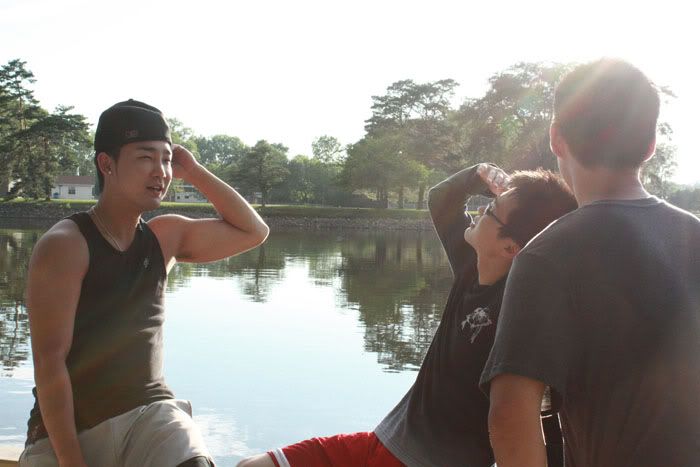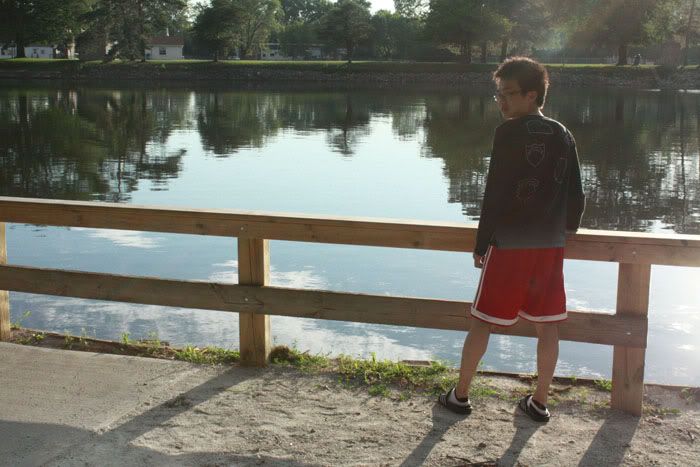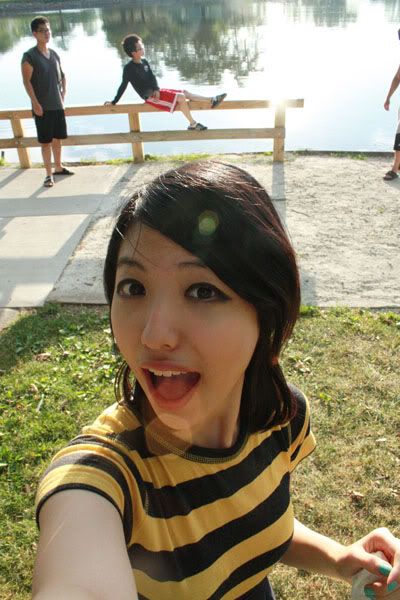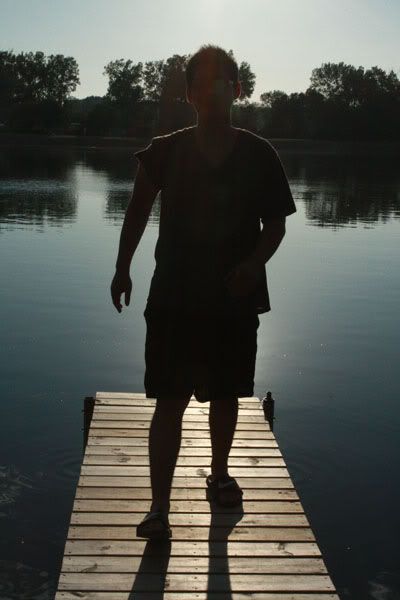 monster coming towards me
playing with the empty boats with no oars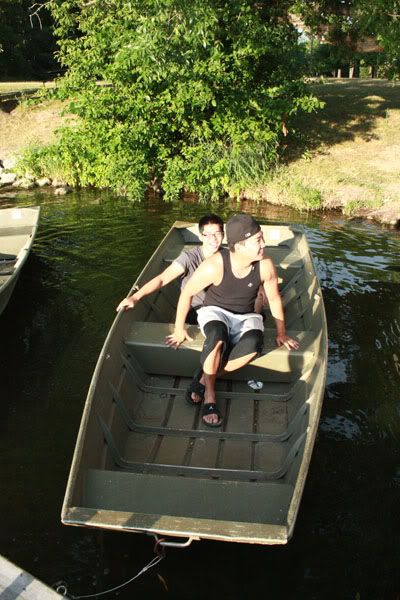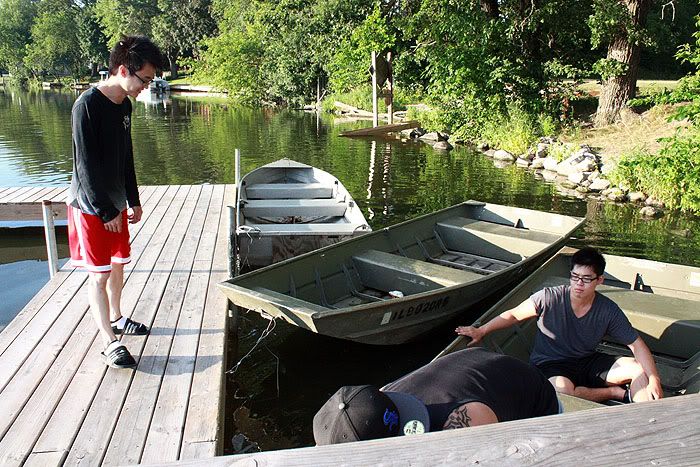 lulz joo young oppa got out and soo oppa unlatched the boat and sent gorilla adrift!
younhee unni was the only one kind enough to help him XD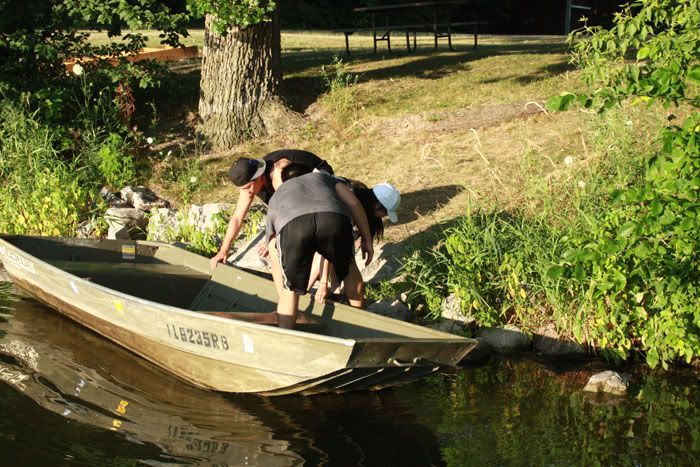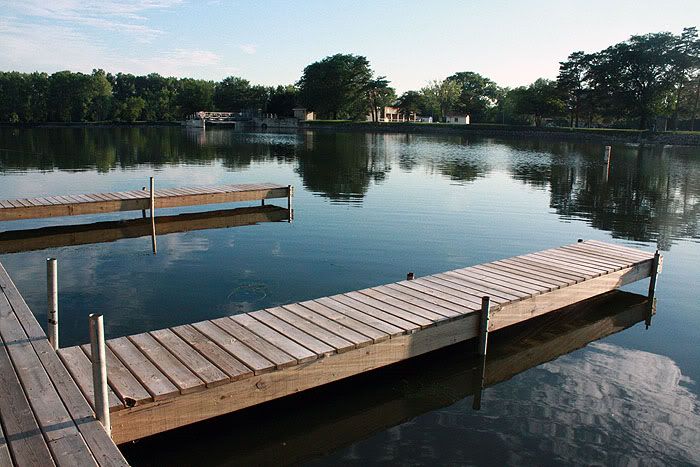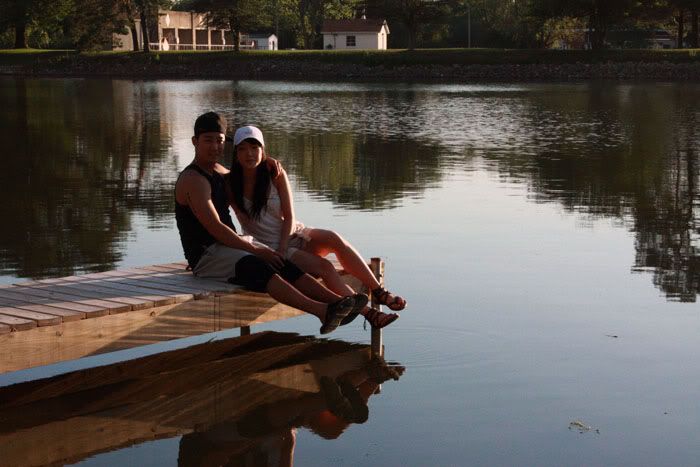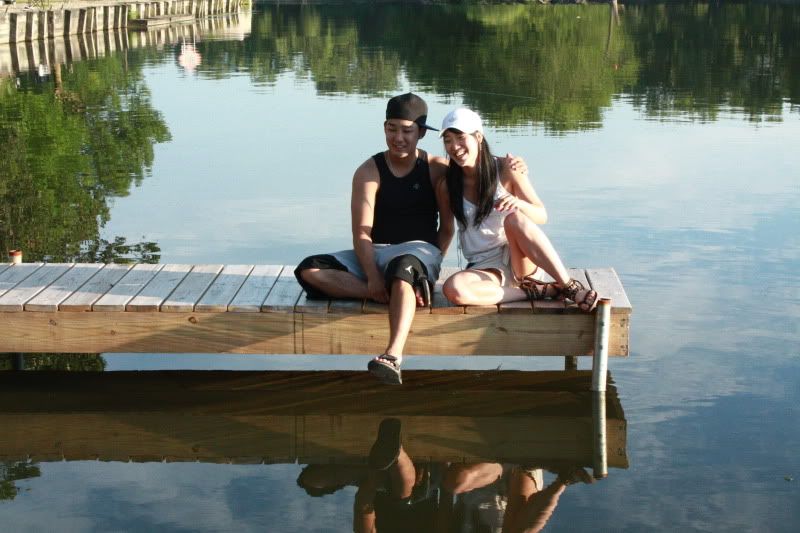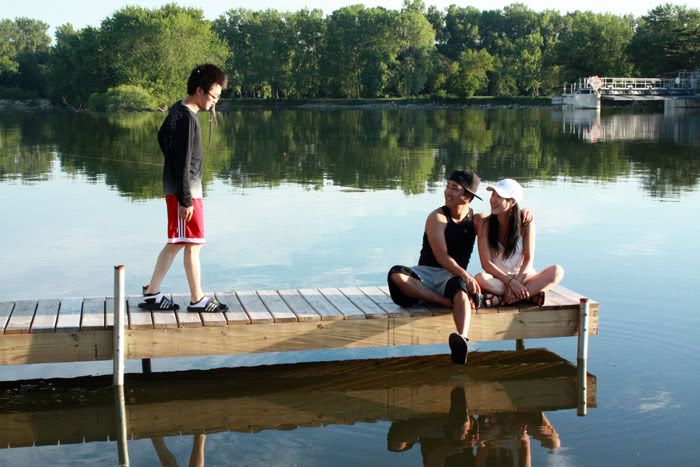 couple: why are you coming here....?
lmao soo oppa always gets into other peoples shots X3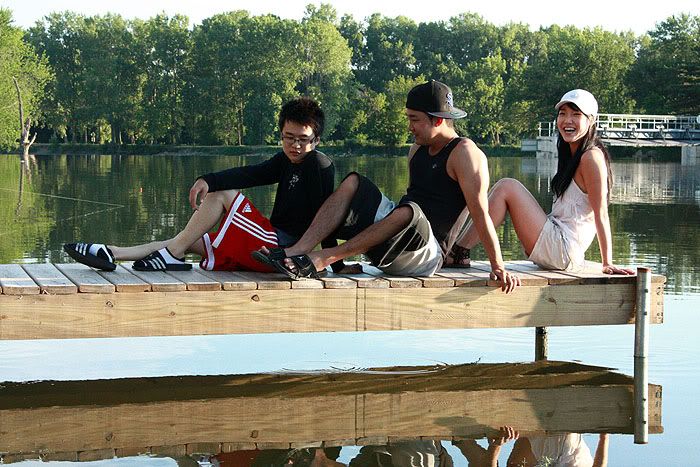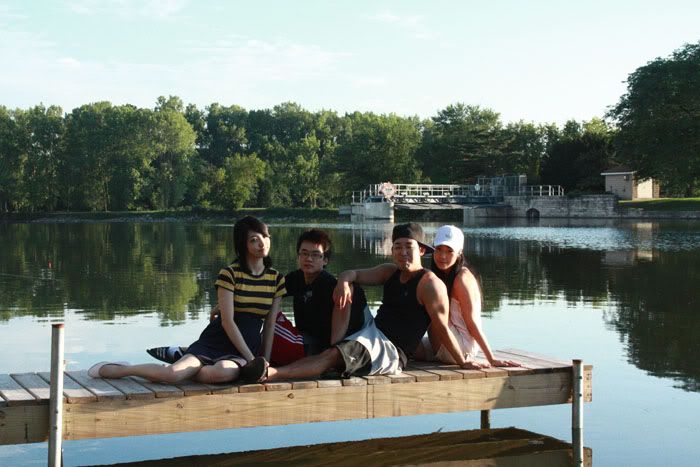 lulz younhee unnis camera all dejected and left alone. gorilla was supposed to be holding it!
baby bear, mama bear, papa bear!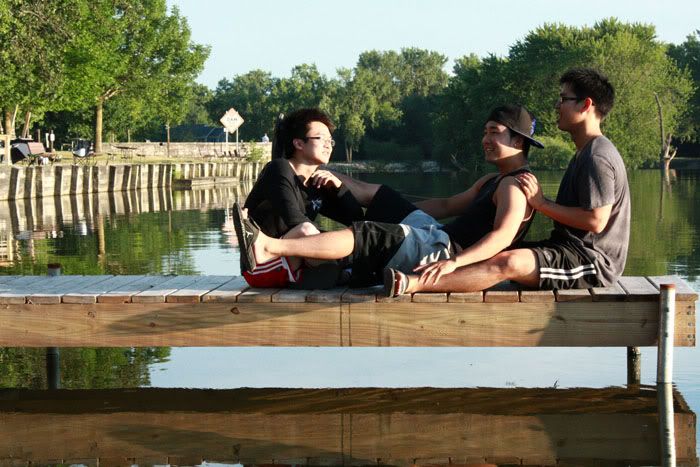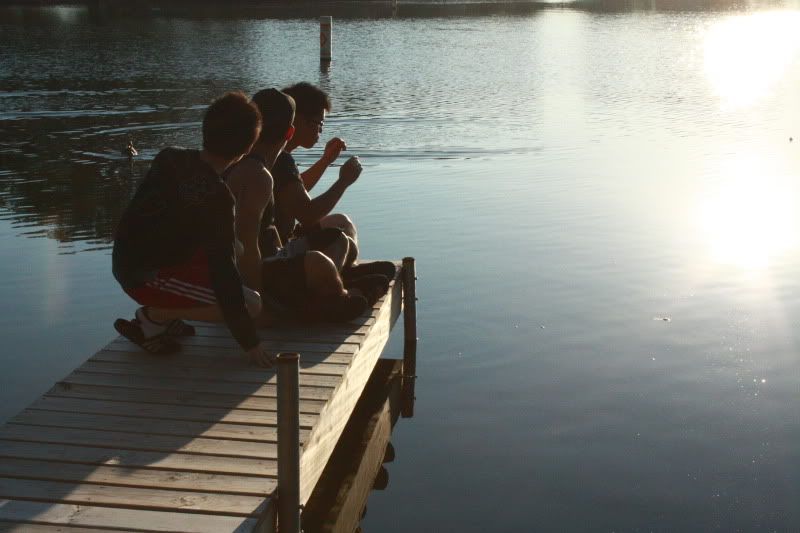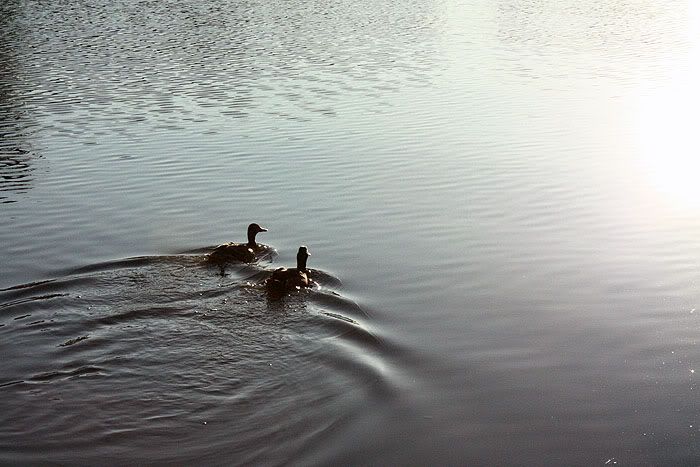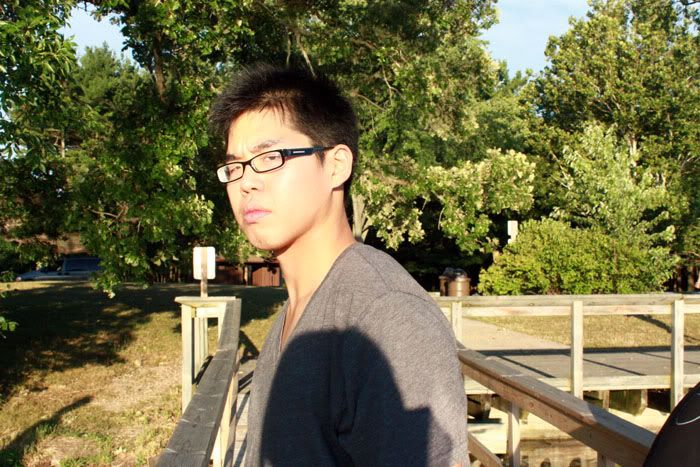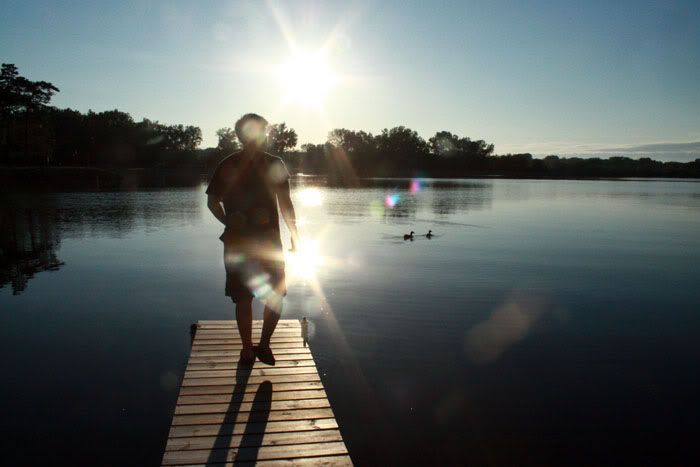 i wanted to look lady like XD i like these cause you cant really see my face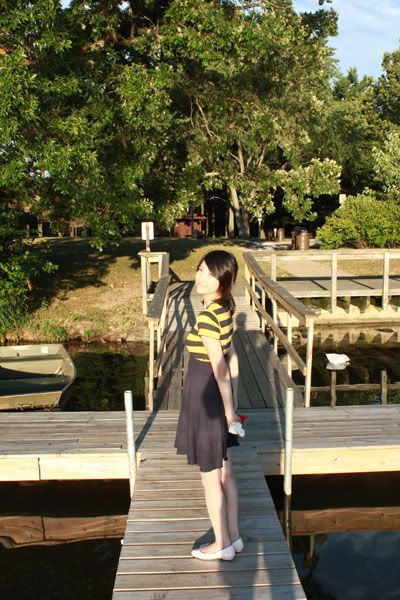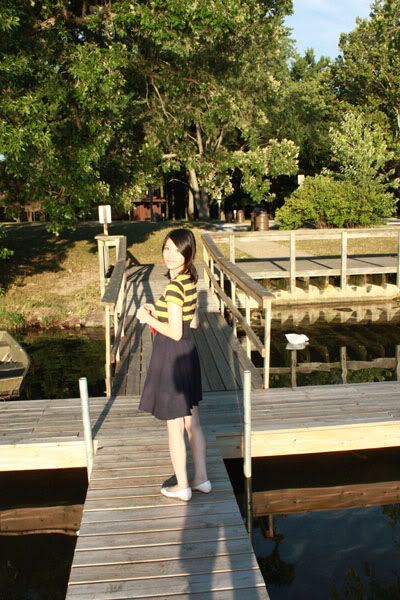 it looks like i actually have a butt in this picture! :D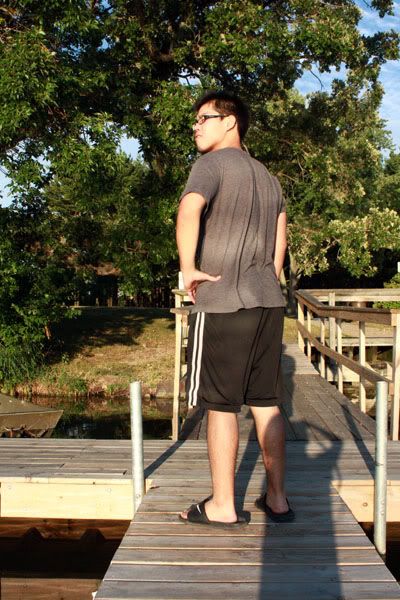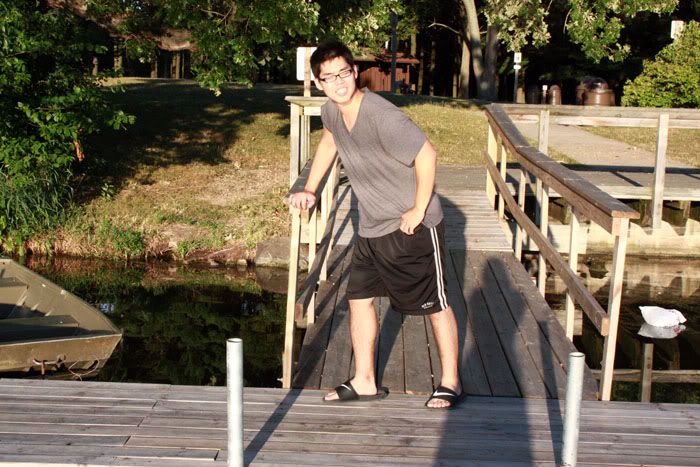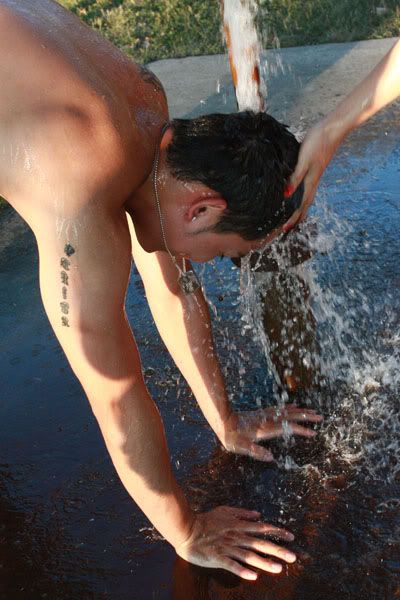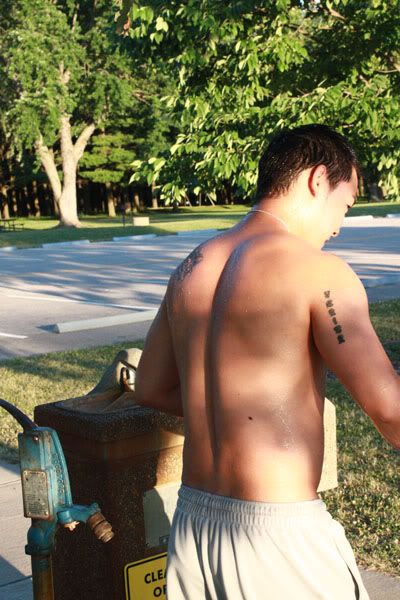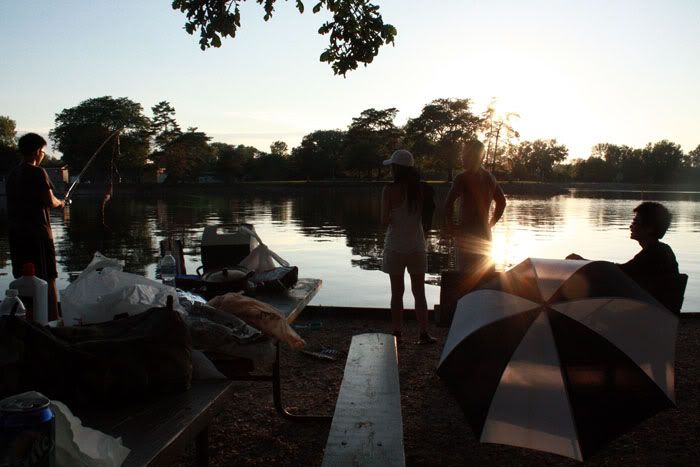 continuing to fish after a whole session of taking photos (best part for me!)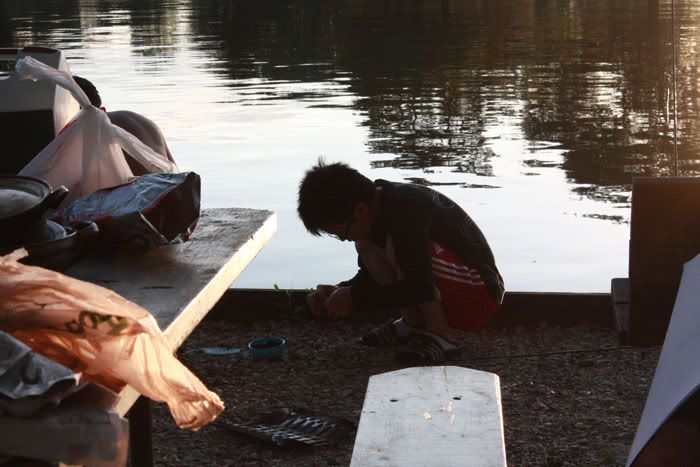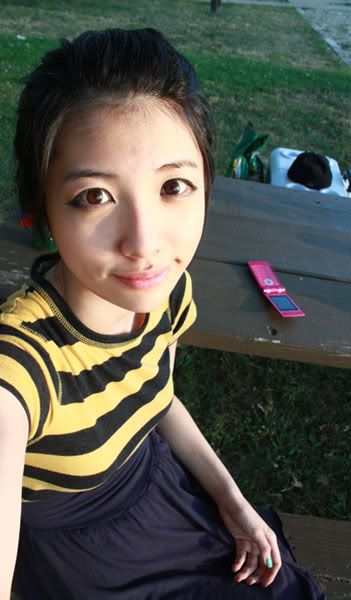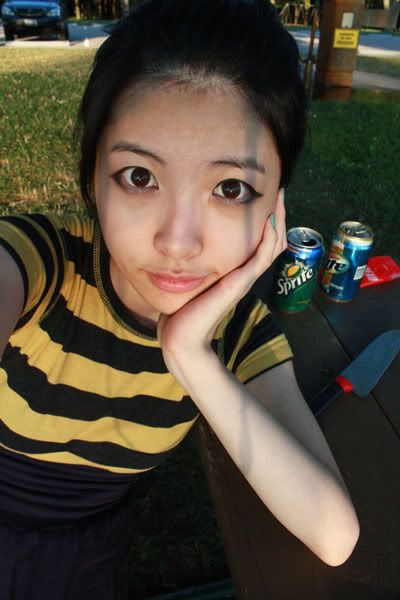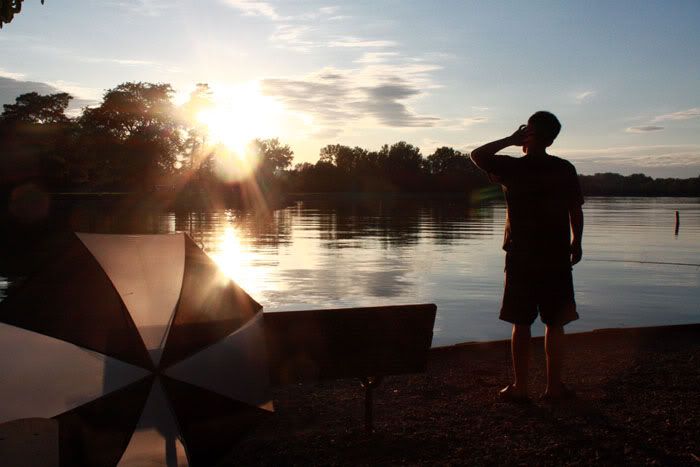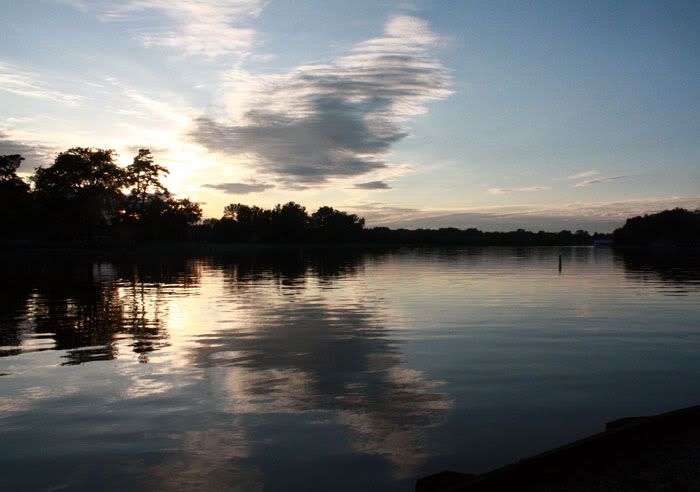 sun was setting so we started to roast marshmallows. frikkin gorilla said not to buy chocolate but we had the mallows and vanilla cookies......
trying to make the fire again
still failing at making the fire
ahahahahahahahaha!!!! soo oppa was like "this is is taking too long! i can make this fire faster"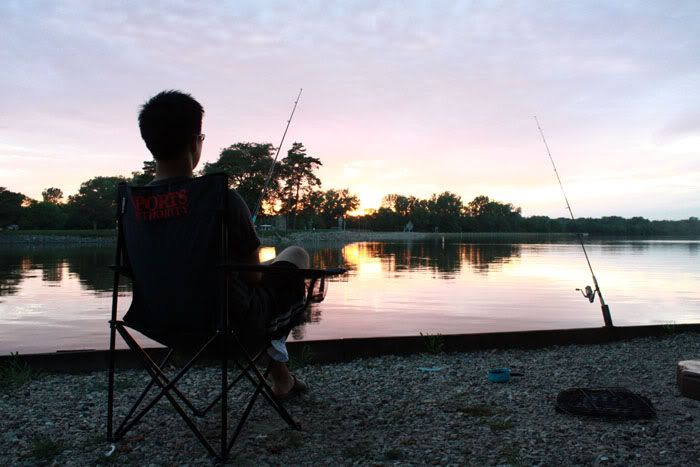 wanted to take a pic with younhee unni but she wouldnt!!!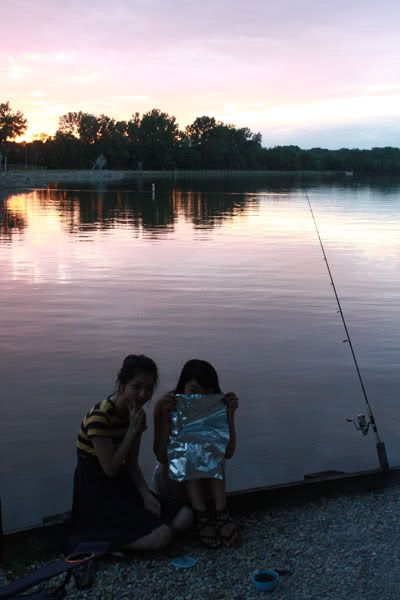 finally got the fire goin thanks to me! XD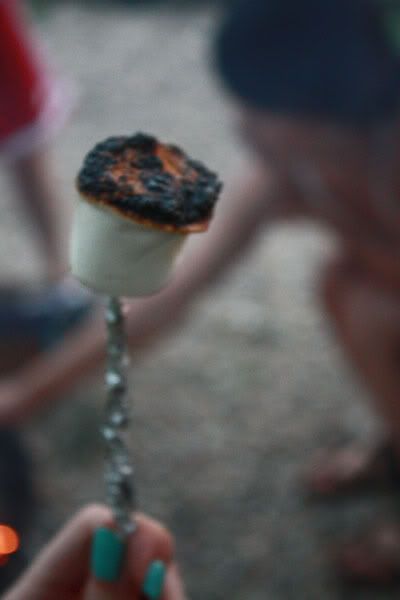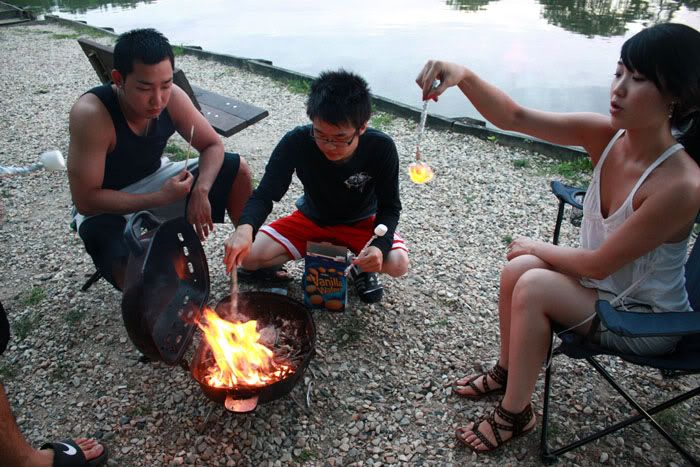 last thing we did was: SPARKLERS!!!
tried to spell out "LOVE U" but failed!! you can kinda see it. a tiiiiiiiiiny bit XD
it hit nine and we had to leave~ so we went for pocketball! wee~~~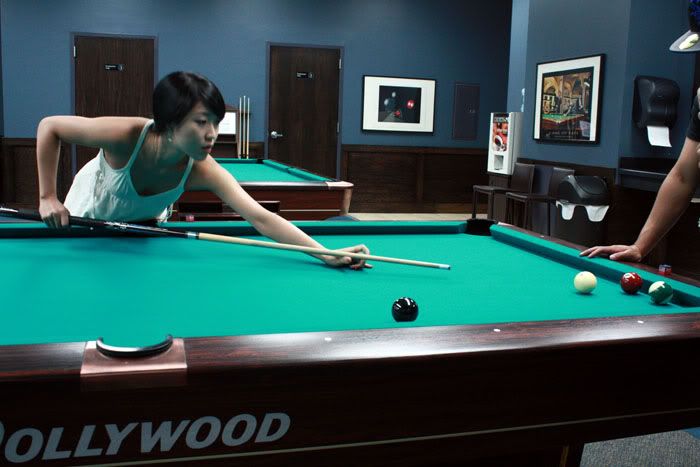 younhee unni is amazing at this. actually, shes good at everything.
jealous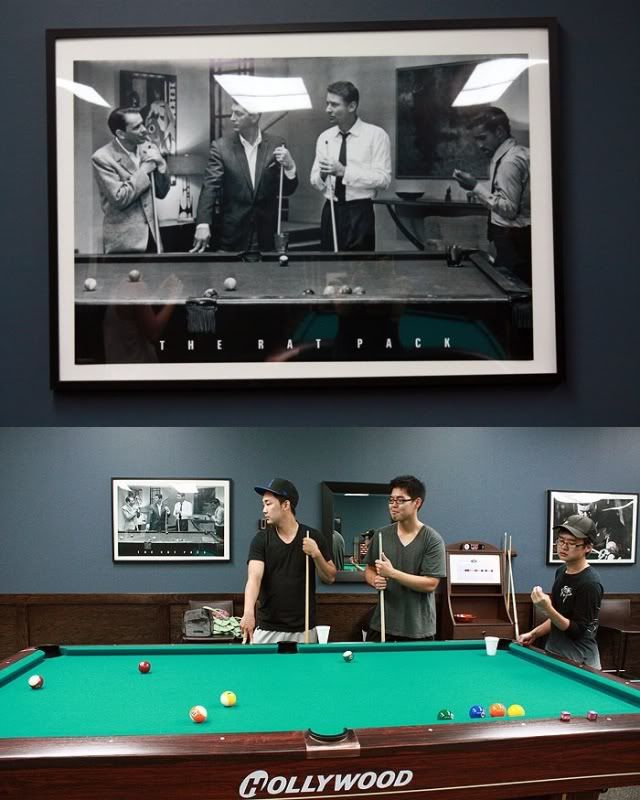 missing one person but thats alright. can you see that we placed the balls in the same places too? XD
mitsuwa for lunch to ikea to lego land to my first time to gameworks!!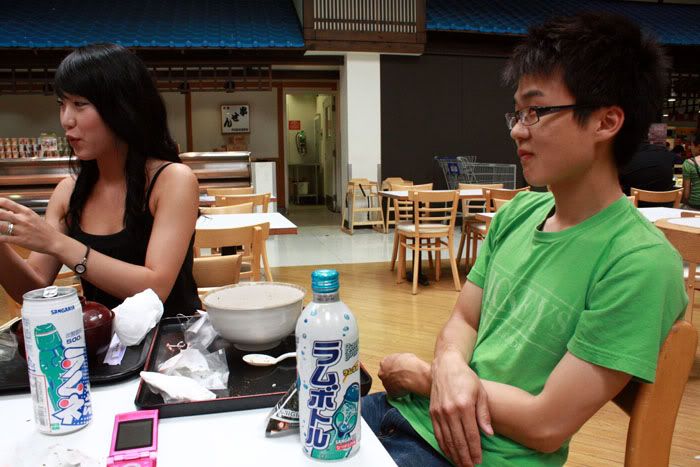 ikea! havent been there in years
this is another one of my dreams!! a library with bookshelves that reach the ceiling and need a ladder to get the books!!!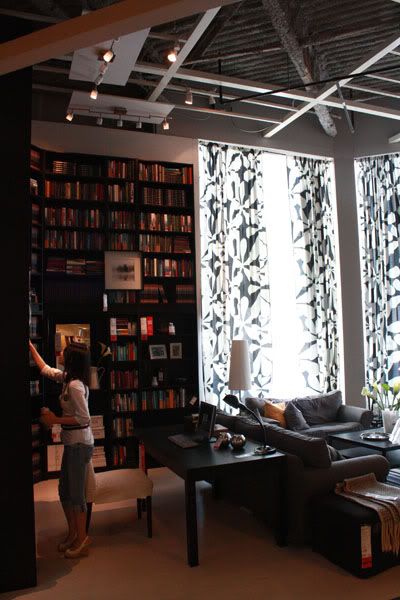 LULZ hes my favorite model
taking a break with our wine and bread
my panda bread from mitsuwa soo oppa bought me!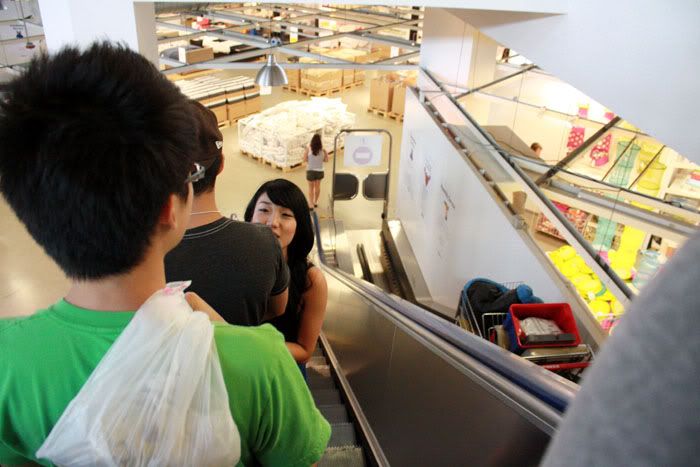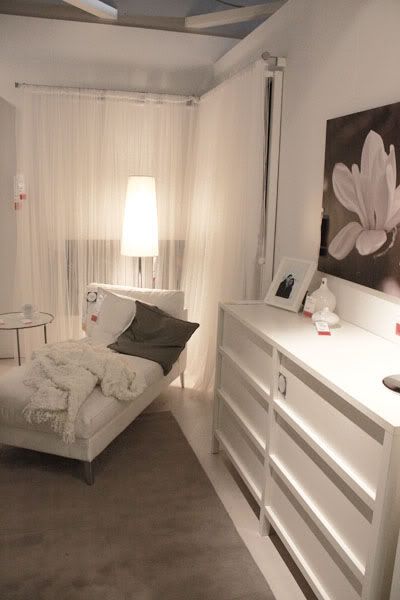 someone buy me those curtains! XD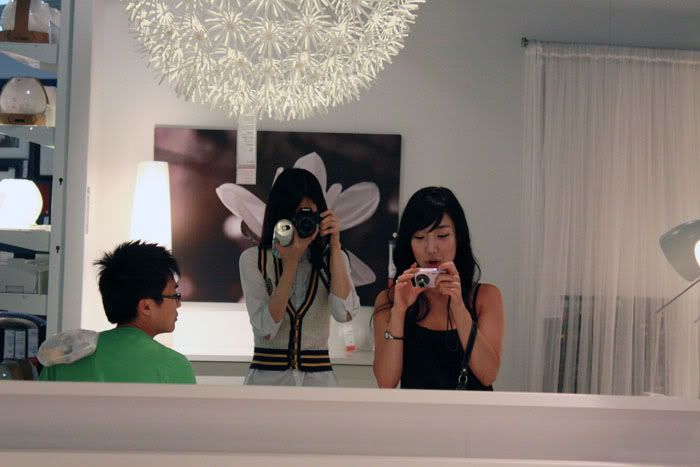 i FREAKED when i saw this. like scream and ran to it! the colors are a bit eh but OH MY GOSH!!! the closet has an UPSTAIRS!!! you have to take a ladder!!!! and that shoe rack!! LOVE LOVE LOVE!!!! cannot get over this!
so we got to the kid room section and were sitting on the cute chairs when this little missy plopped down next to me and started modeling for me! tee hee~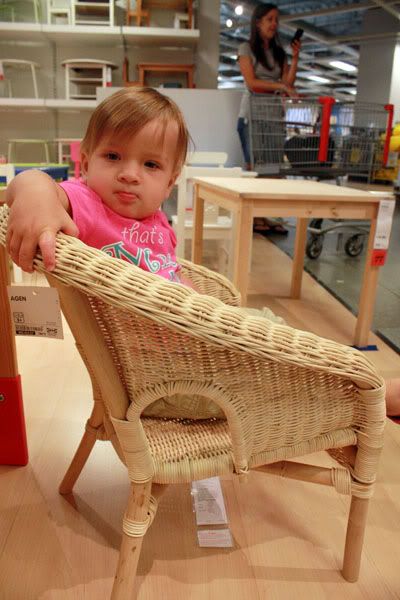 talkin bout important things over tea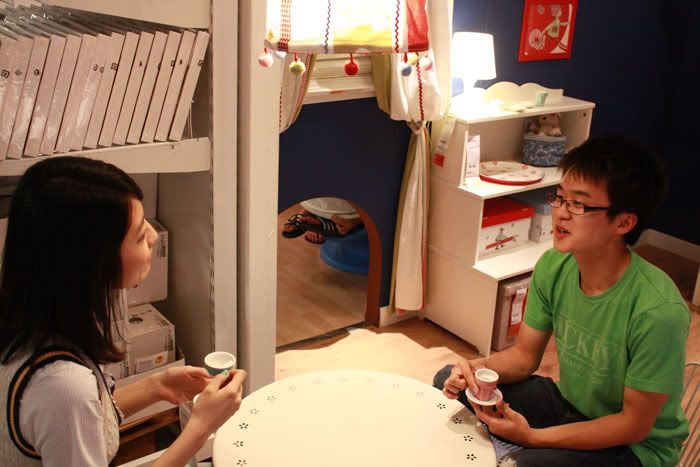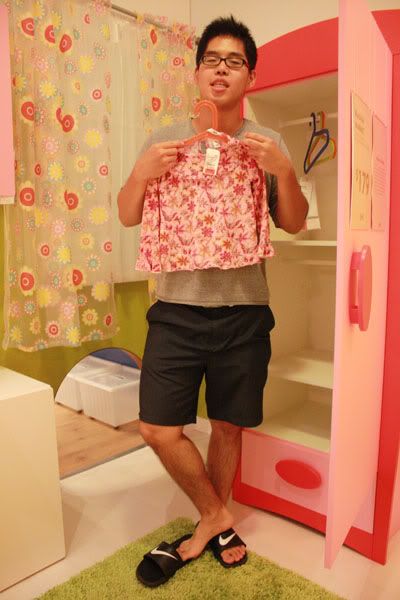 there are holes in the walls you can crawl through!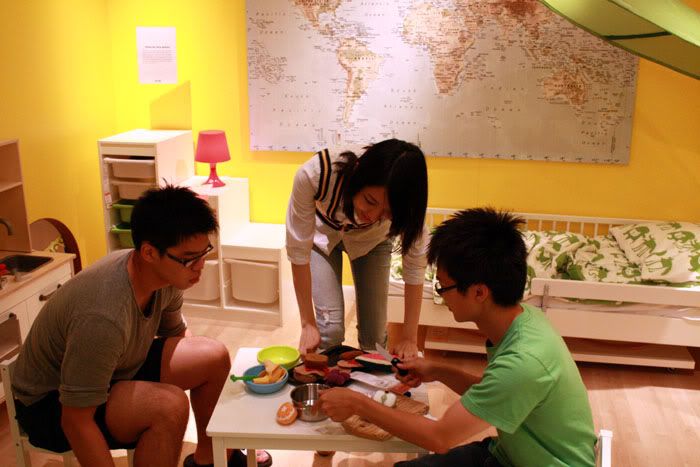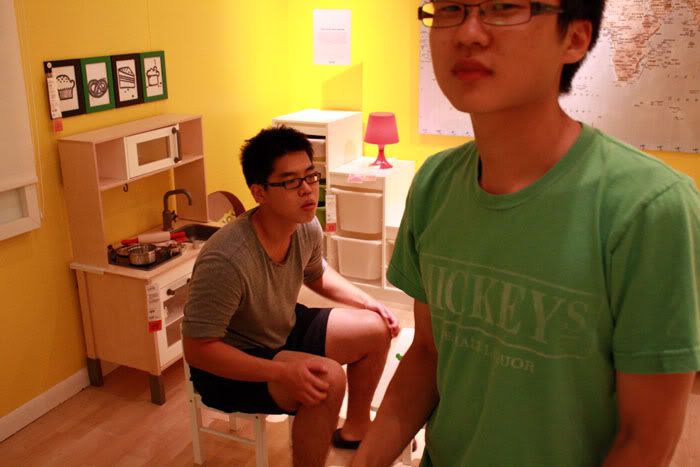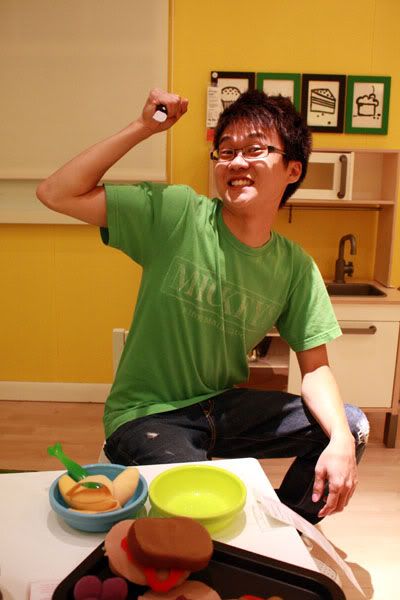 CHUCKIE!!! isnt that tiny knife adorable!!!?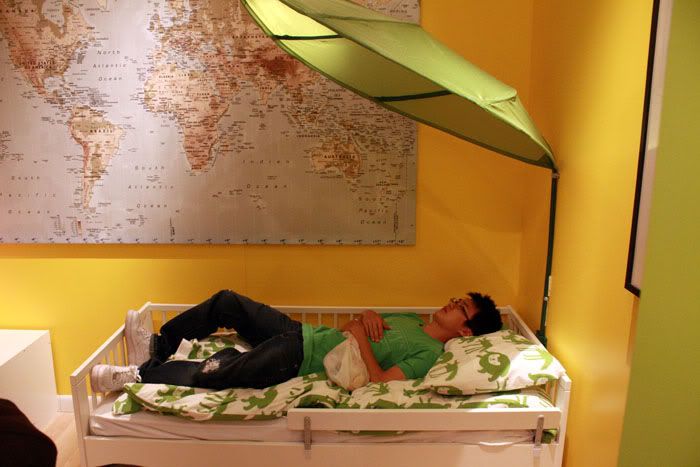 i want that leaf cover for my bed!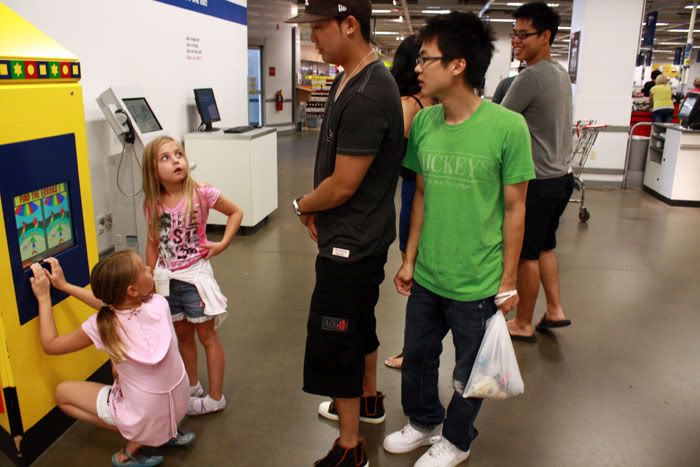 lulz they were playing some little game and gorilla and jooyoung oppa were being bullies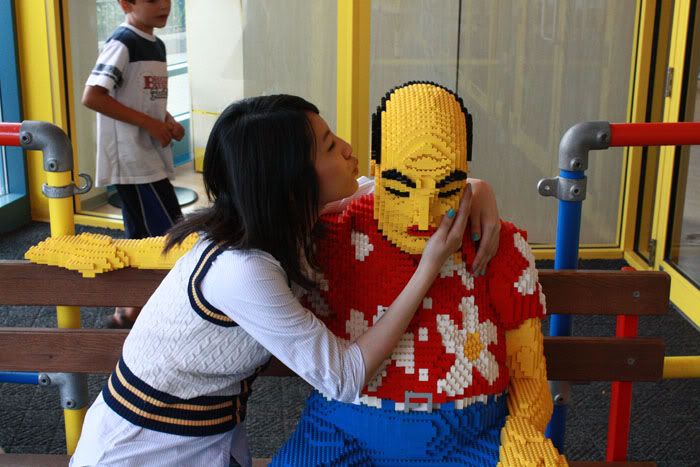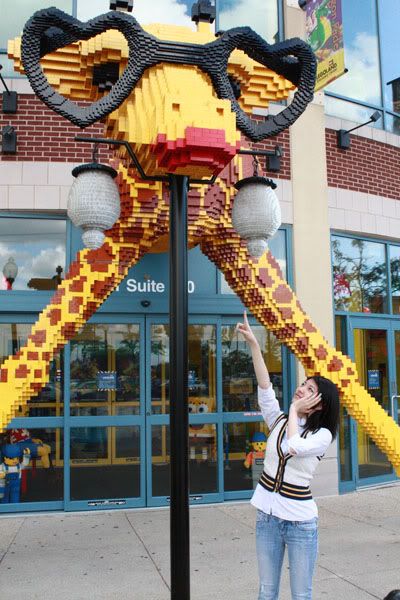 giraffe with heart glasses!
oh and forgive my crazy ass outfits these days. i have no clothes.....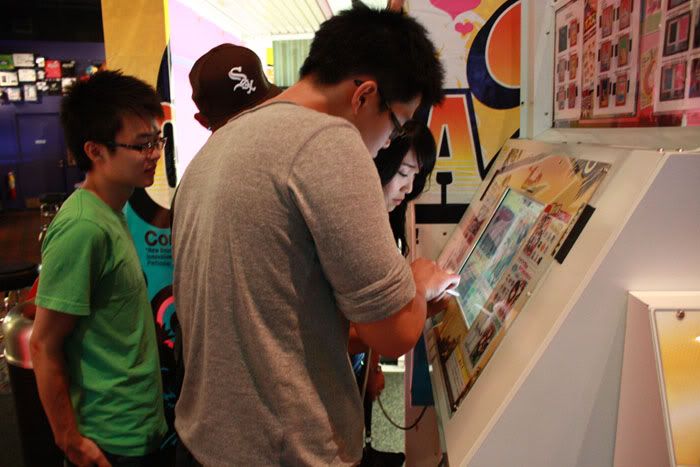 editting our sticker pictures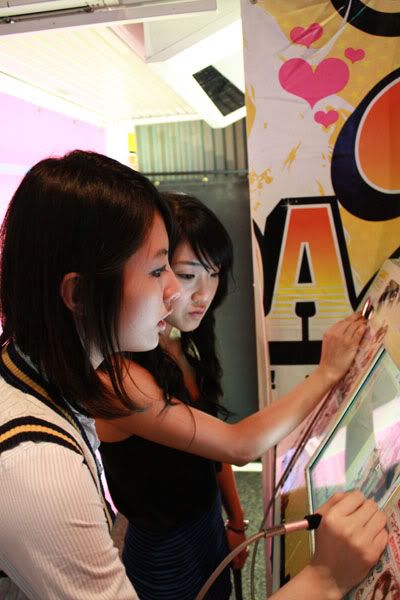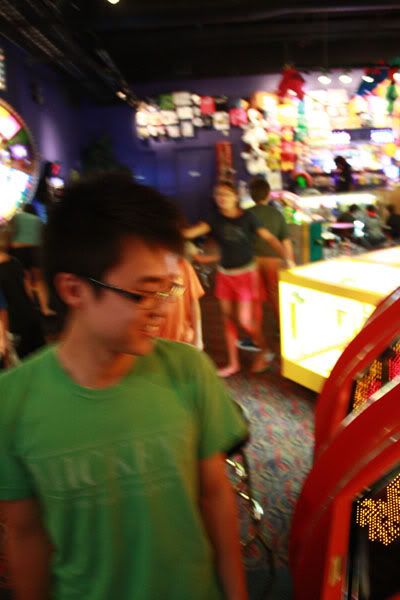 the results! hee hee hee~~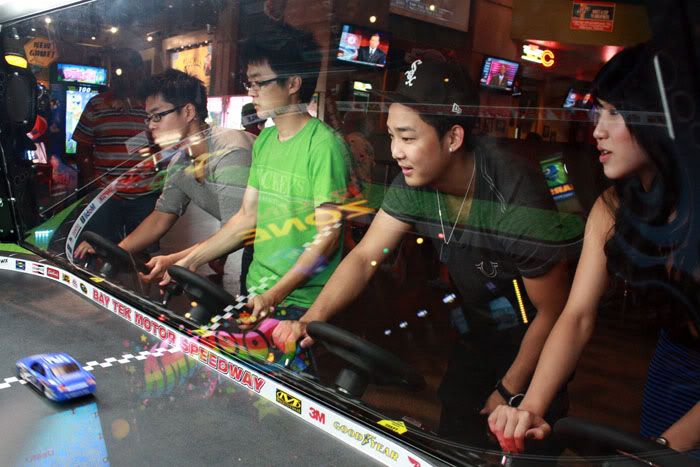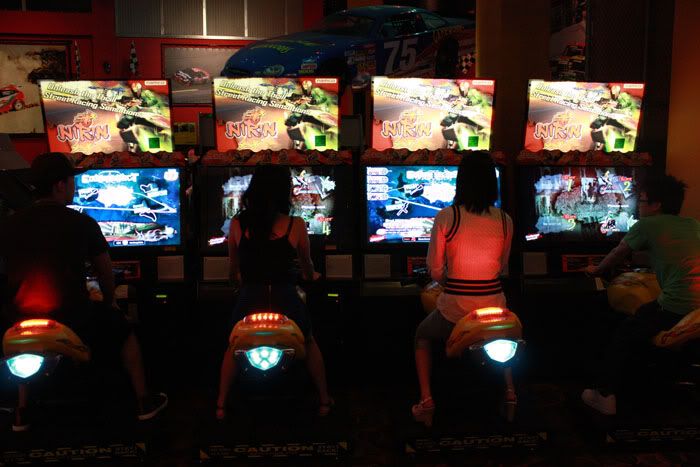 i lost so bad. i had no idea what to do. younhee unni won of course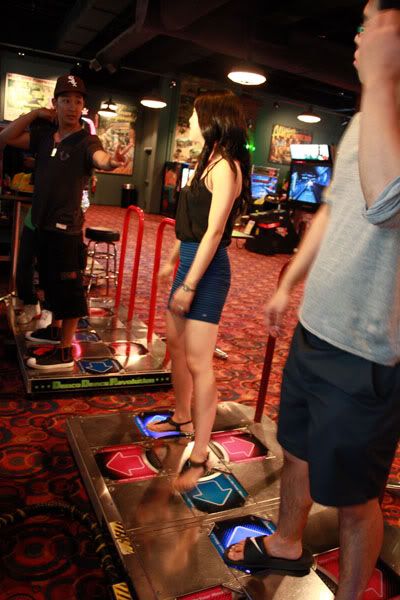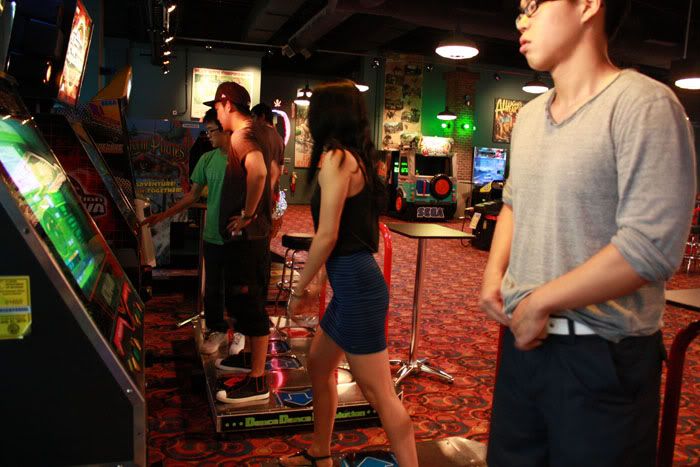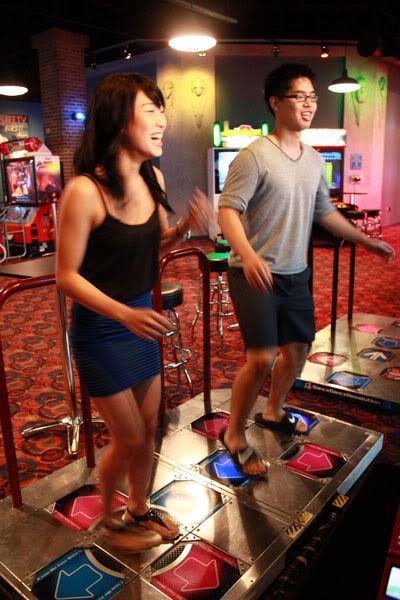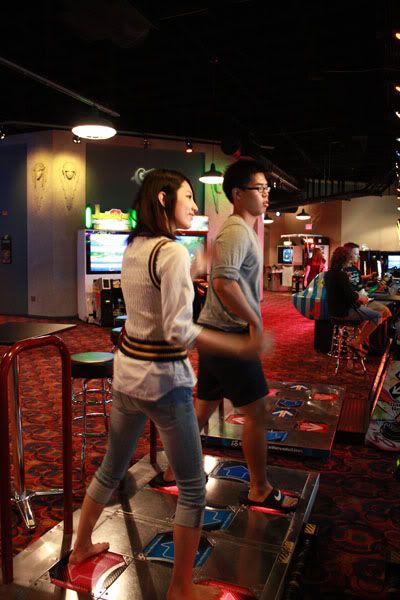 omg i am soooooo awkward;;;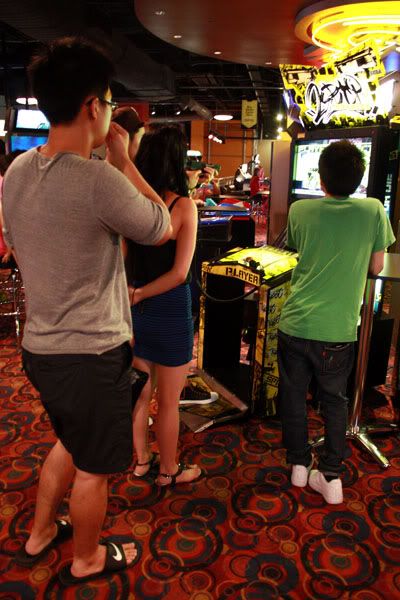 coming downstairs in the elevator while i was cutting the pictures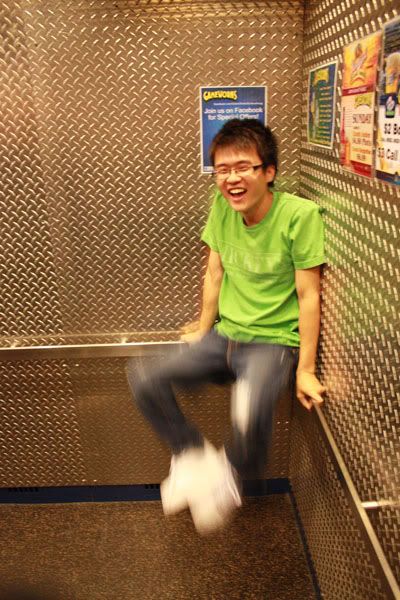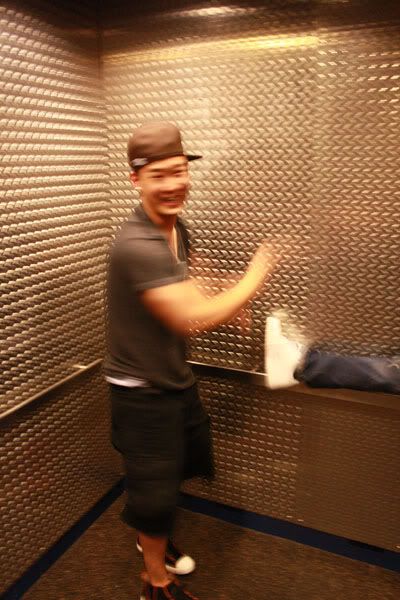 man i was concentrating so hard on cutting that shit. i wish i would study that hard XD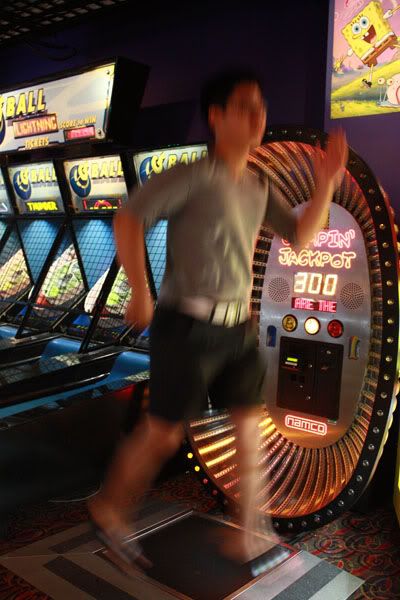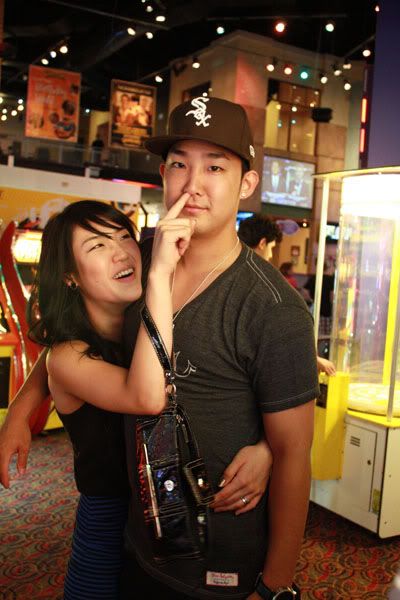 *taken by soo oppa? gorilla?*
see, i dont understand fob logic where everyone orders there own little food and pay for their own things at a place like buffalo wild wings... i mean yer supposed to order a bunch of wings and different flavors and split it so you get everything and its cheaper, no?
went to see looking glass alice with 9 other thespians!
waiting for the rest of the people
we were supposed to meet at like 5 45 but the people were late yet decided to go to starbucks first -_____________-
the show was sooooooooooooooo cooooooooool!! i had no idea what was going on but it was just so damn cool! lulz
waiting for the cast to come out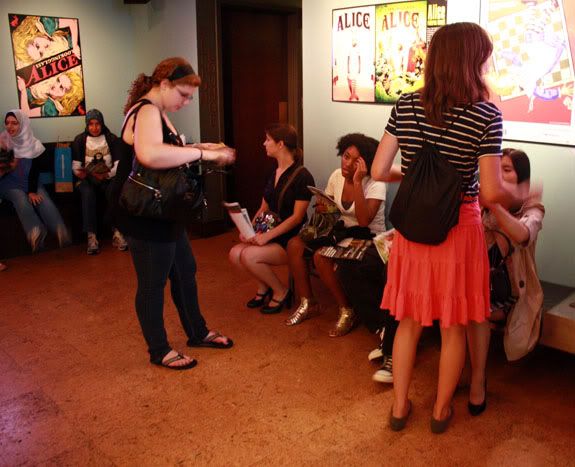 theres one! he played the cheshire cat and everything else
he played lewis carol, white queen, white knight, and everything else. i thought he was soooooooo cute! X3
i got all their signatures! i got pictures with them too! cept the actress who played the red queen and everything else! im sorry that i dont have their names! i dont have the program with me. its back at home (><)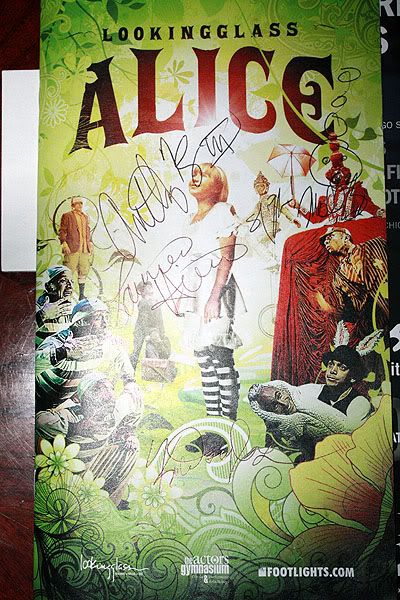 the white rabbit and everything else
eww i look so awkward and wide faced T__T oh but i finally got to wear my red lipstick out for the first time! :D yay~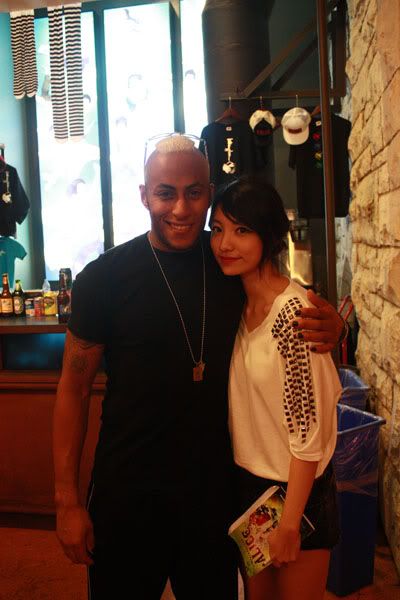 my fave cast member! im glad the picture i look most decent in is with him!
!
say hello to my new tattoo~
kays so before you go "wtf?!", its not real! ahahaha i got it from those machine thingys while waiting for eva and janet to get to buffalo wild wings XD i wanted to get a rose one and kept trying till it came out XD sandy got me this one
so anyways! went to buffalo wild wings again with the girls. i was craving it cause i couldnt eat my fill the last time i was there with the fobs
asian zing, spicy garlic, onion rings, spicy garlic, and garlic parmesan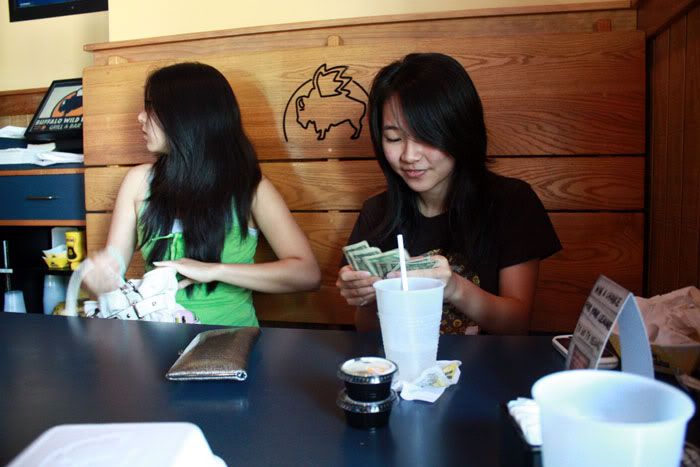 realized eva had the good lighting spot this time
here are the three i got from bww. there was a strawberry one also but i gave that to janet and got a unicorn one for eva XD
so after bww, we walked around places and best buy was one of em
sandy trying to steal from best buy
have you ever seen so many best buy workers gathered in one area? lulz sandy was looking at a nook and the alarm started ringing! lulz! thats the way to get their attention
went to the h mart in naperville to eat and then to aurora for younhee unnis dress for her wedding!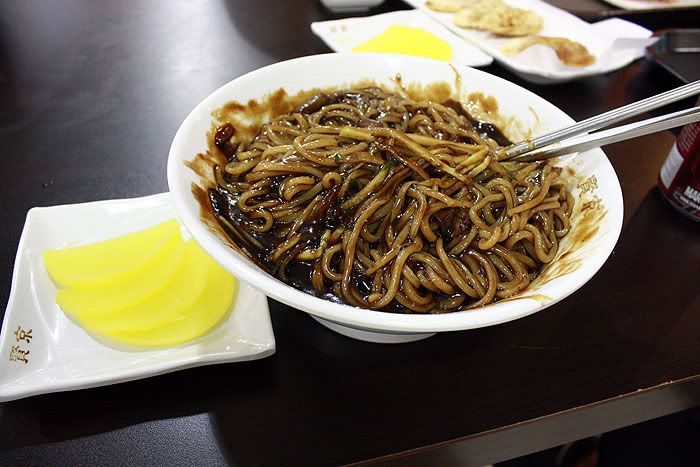 gorillas jja jang fried rice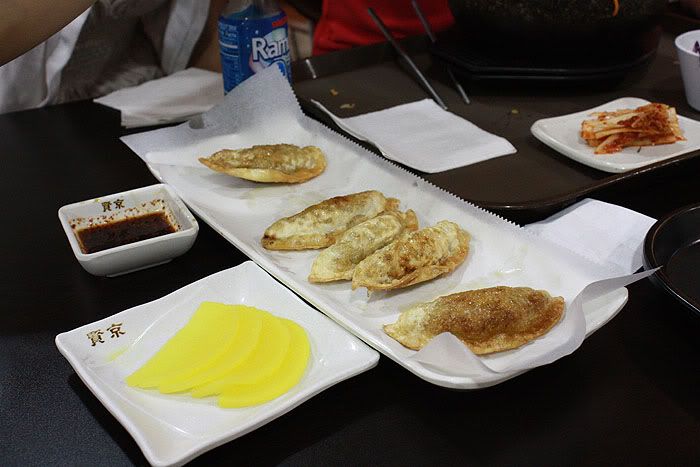 jooyoung oppa stone bowl bibim bap
soo oppas combination of jja jang myun, tang soo yook, salad, and rice
the food at that h mart is soooo good! the one here is really crummy -_-
my shaken lemonade ice tea
lulz gorillas head looks huge compared to the spoon
lulz soo oppa and his green tea that tasted like chewed mint gum in water XD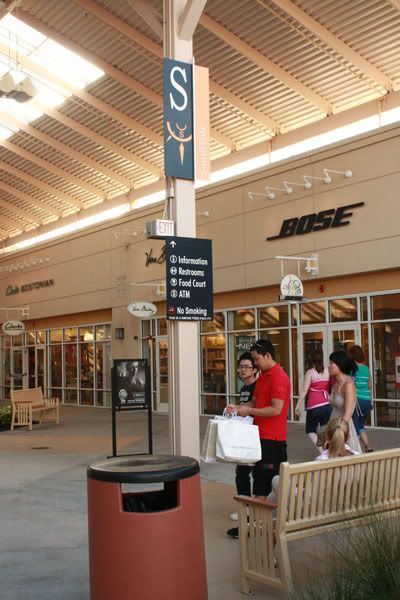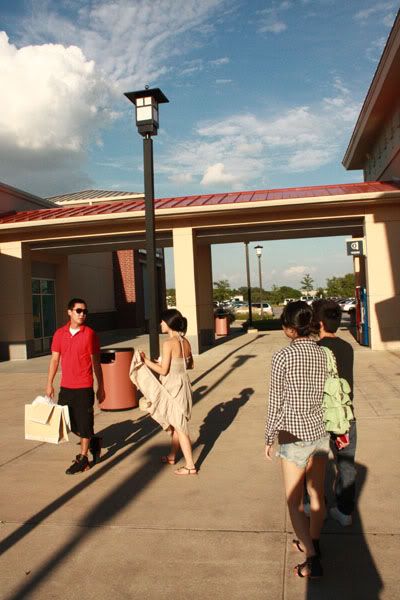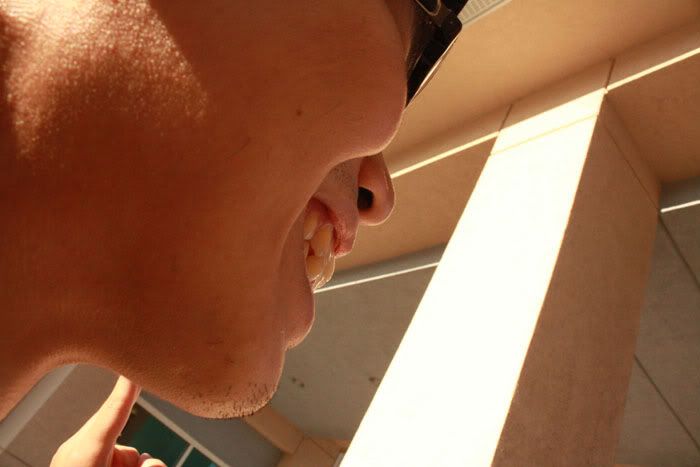 lulz he keeps taking these close ups!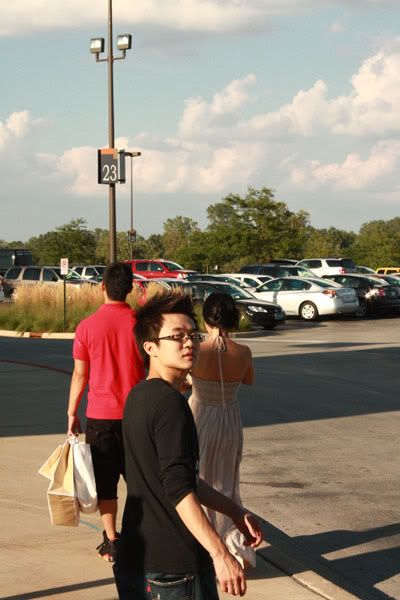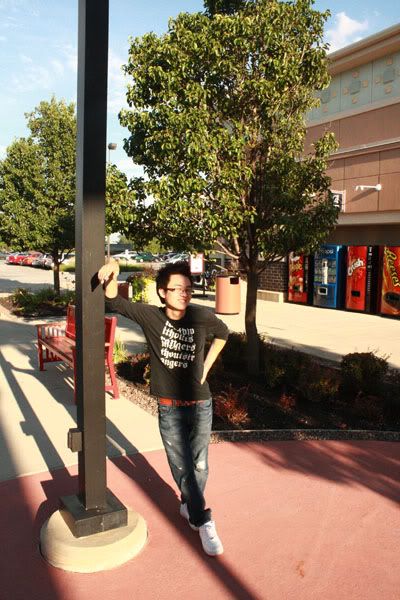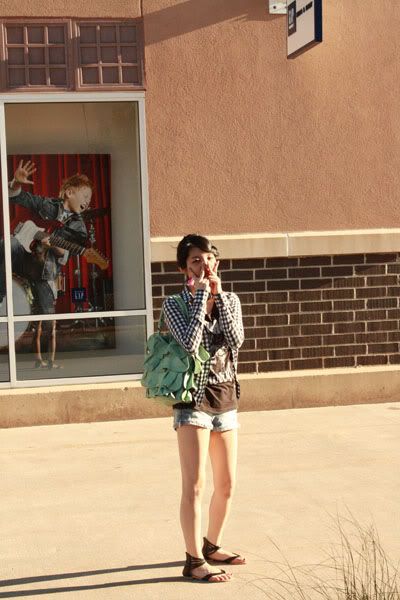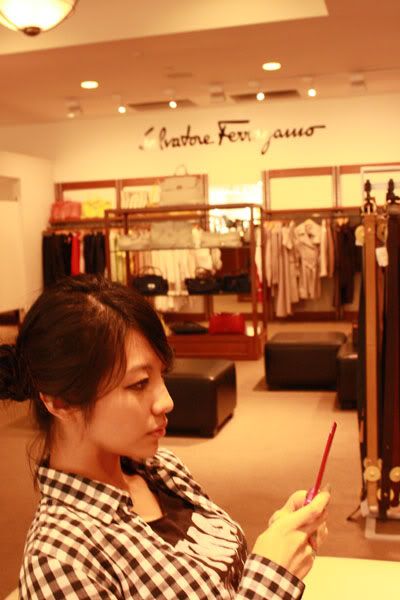 i look like such a bitch! no wonder people dont approach me XD
have you ever seen a vending machine like this for candy?? XD it was my first time! it was so cool!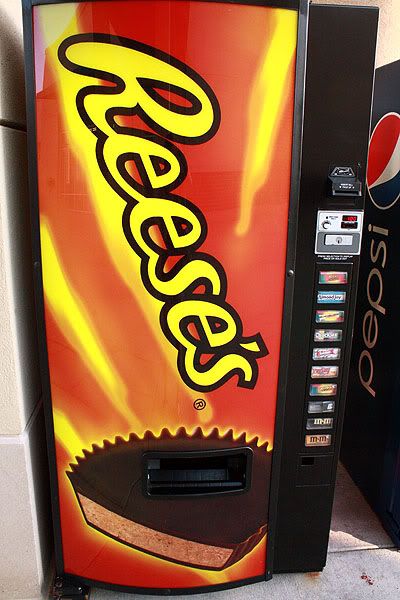 went for pool afterwards!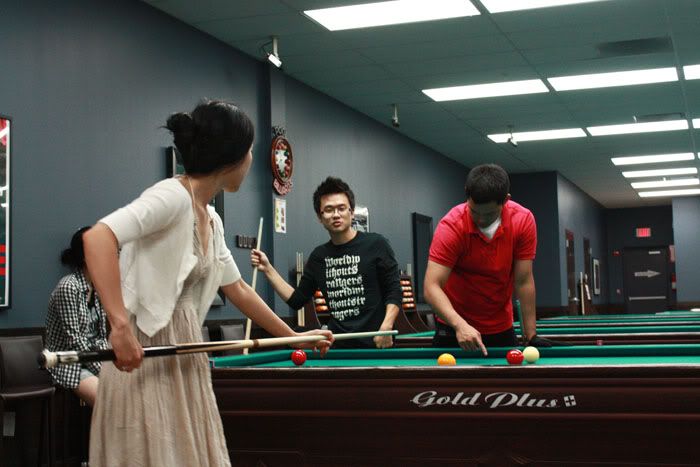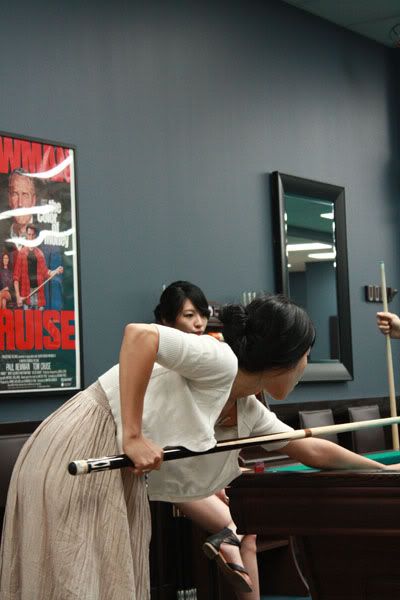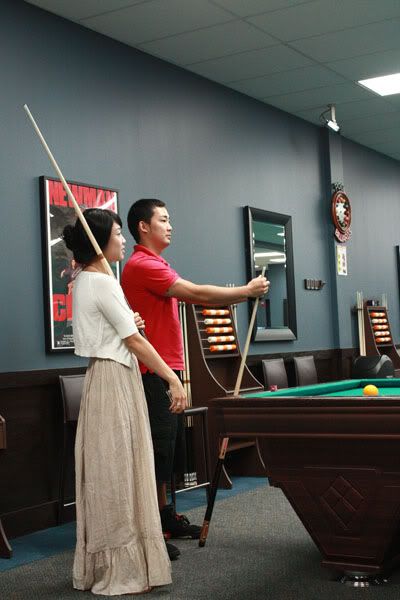 were playing, i guess, the korean version. i played for the first time! it was so fun! but its really hard! i was teamed with soo oppa and i won for us! so younhee unni bought me a drink at the tea place right next to the pool place! i totally forgot to take a photo though XD but we switched over to pocketball after. it was me, soo oppa, and younhee unni again jooyoung oppa and gorilla. we lost all three games T_______T so we had to buy their food and drink and pay for the game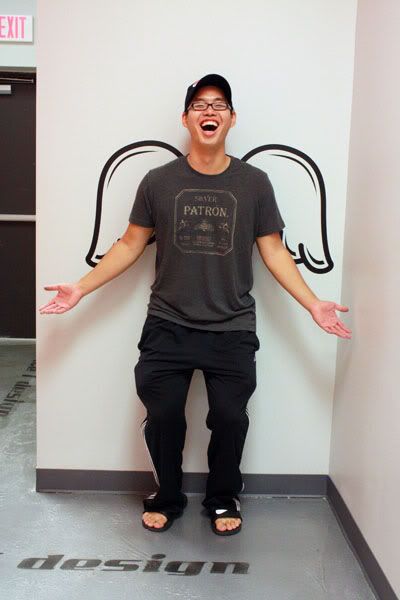 so artie decided he would buy me dinner in exchange for filling in for his friends in his video :D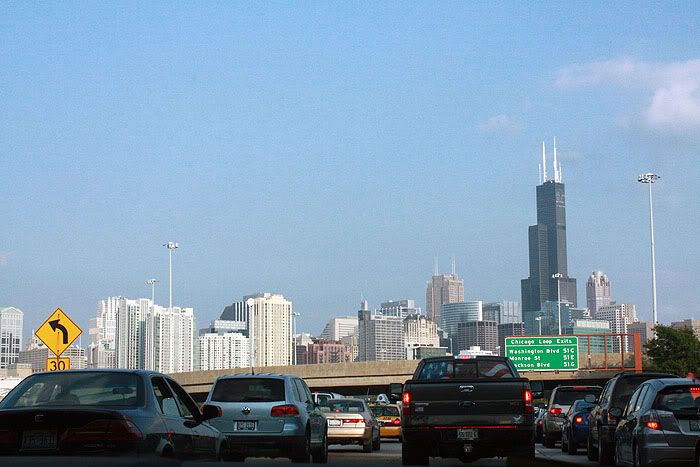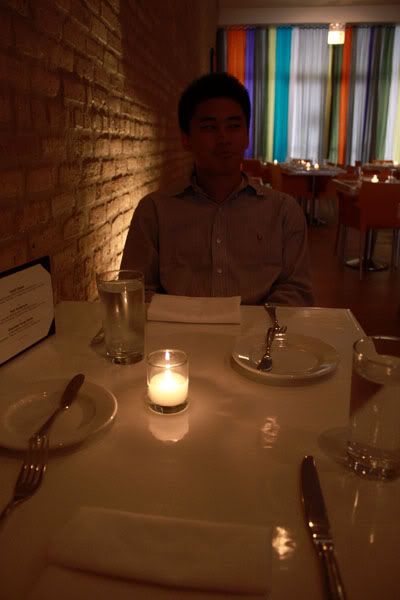 the place had a really nice feel
my incan cola. tastes just like ramune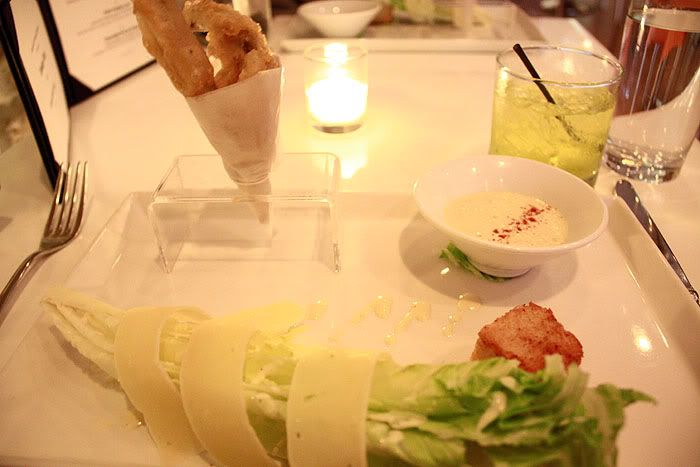 ceasar(sp?) salad with smelt tempura! it was so simple but so good! the crouton was huge! it was my fave part cause it was so perfect! super crunchy on the outside and super soft inside and all garlicy!
arties mac and cheese. it was THE BEST mac and cheese ive ever had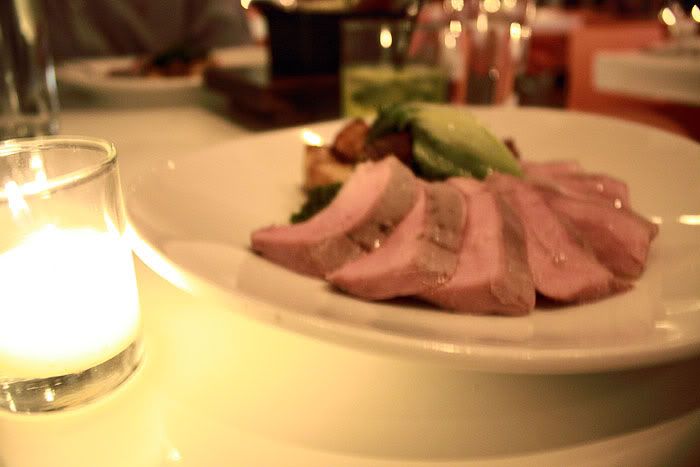 uh..i think it was pork tenderloin? the potatoes were super good! didnt expect such simple things to taste so good. it was seasoned really nicely. but there was so much meat!
the richest and best chocolate pudding ever! with perfect chocolate cookies and vanilla creme. oh my gosh. SO YUM! the whole dinner was FANTASTIC!!!!! my eyes went droopy cause it was so good!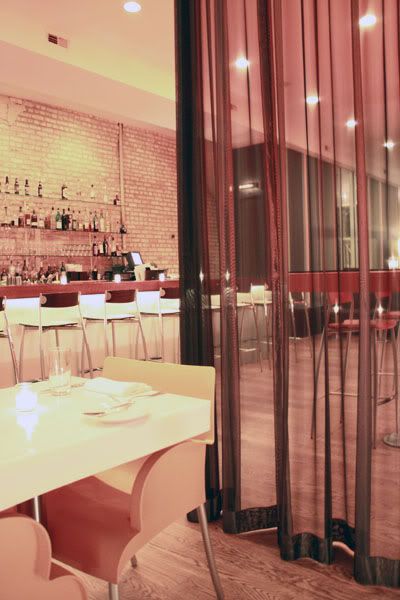 while i was in the bathroom. hope he likes how i edited it for him :D lighting wasnt very good in there so everything is blury
went to play pocketball afters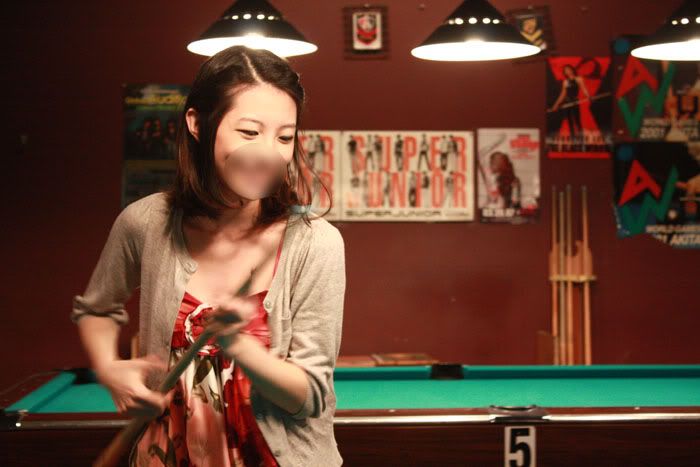 ice cream restaurant after! the place is like, a classic. since 1939 i think it said? it was super busy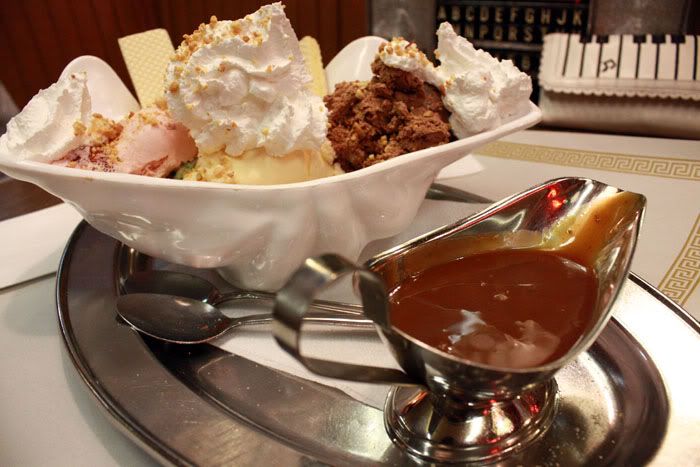 we always talk in the car for hours so this time we went to the top of the parking lot in old orchard
sandy, janet, and i were supposed to go bowling but the wait was real long so we went for pocketball and kareoke instead XD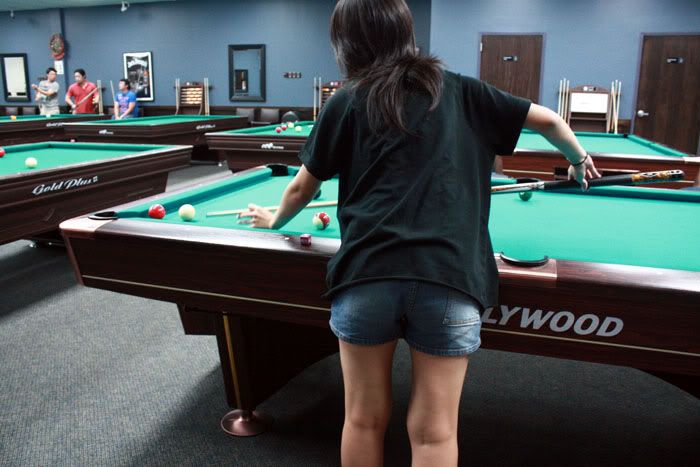 ha ha ha janet trying to dodge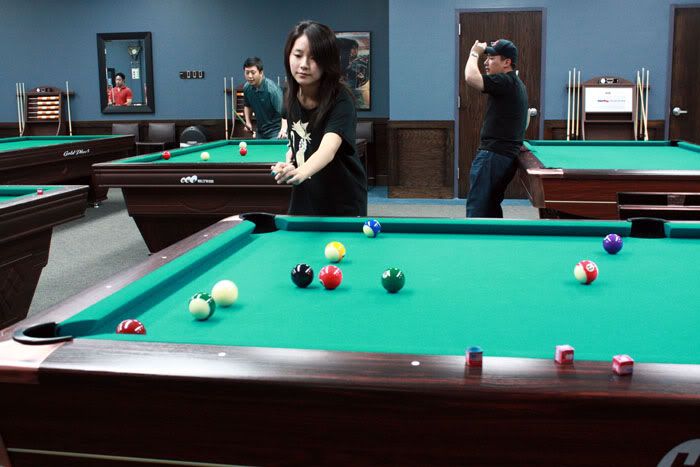 sandy is a lucky charm in pocketball. me and janet took turns having her on our team and whoever didnt have her lost XD
went to the ice tea place next door. its called ice-t!
the tea bags are suuuper cute!
noraebang! we only went for an hour. the shortest time weve ever gone for :(
we ordered take out from bww but janet didnt want any so stopped by 7eleven to get something else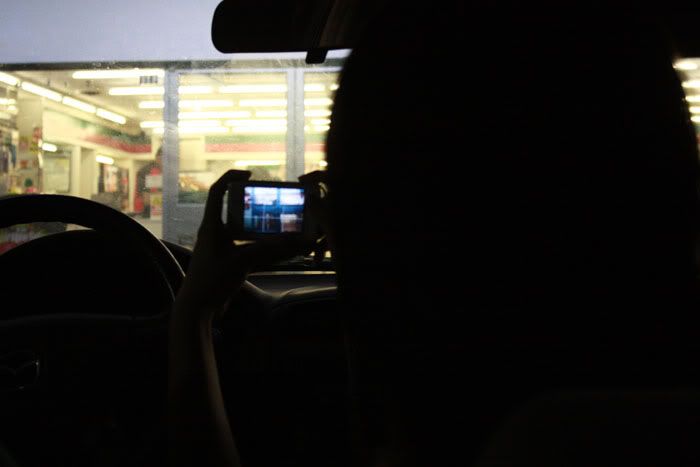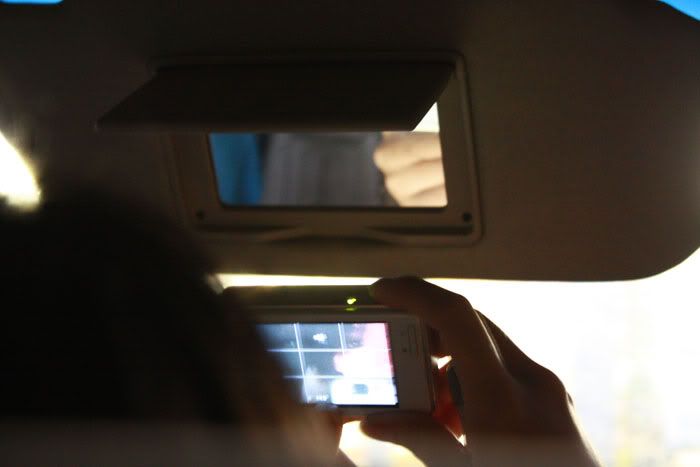 got to my house and chowed down. had to stay up for the next day!
so one day, a mysterious little box came in the mail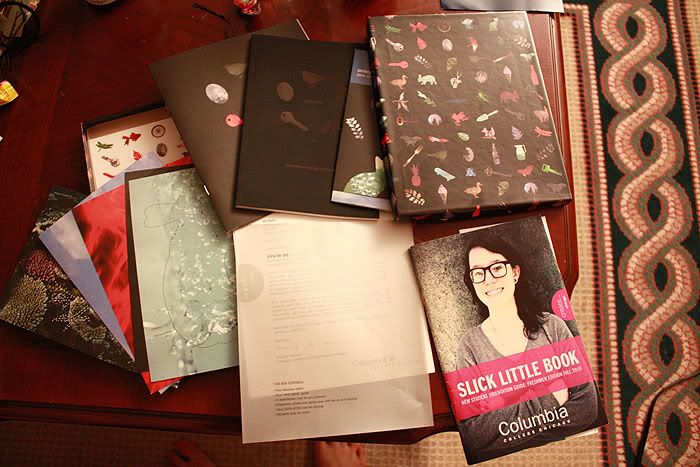 it turned out to be a little package from columbia. (columbia college chicago, the art school. not columbia university in new york! lulz) so i got an orientation booklet, course booklet, cool postcards, a sketchbook, stickers, and papers :D
so the reason i had to stay up the whole night was cause my orientation was scheduled for 8AM. yeah...takes almost 2 hours to get to the school by train so~ had to get to the station early. ended up walking for like 54 minutes to get there. but anyways~ i got there! early too!
waiting for introductory shtuff to begin while eating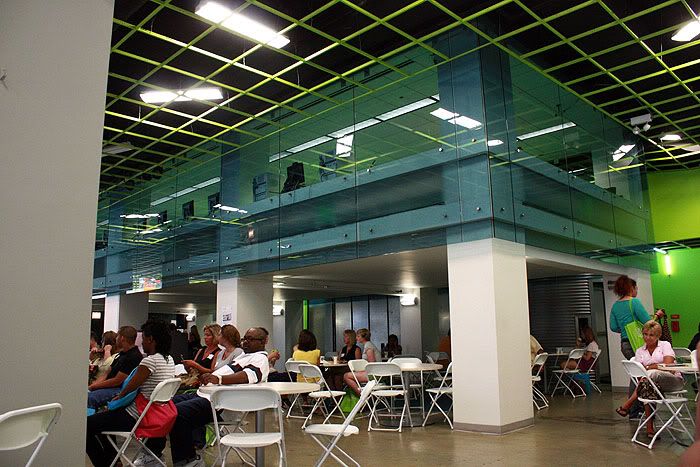 just thought it was so cool! XD
blah blah blah orientation stuff. i was really excited at first and wanted to talk with people and make friends but i was too sleepy and cranky to talk to anyone;; ahahaha i was a loner all day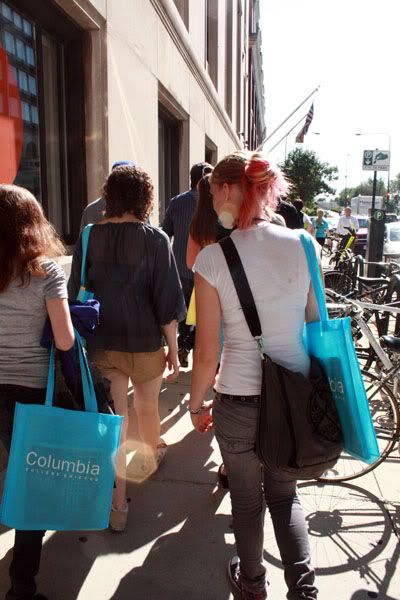 my lunch they provided as well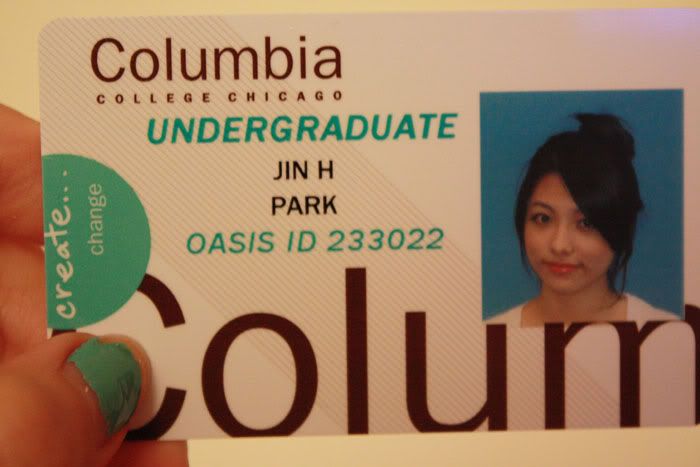 my id. better than any niles west id picture though XD ah but gosh. this is gonna be my first school where half the students arent asian. gotta learn how to talk to white people! LMAO!
went back to high school to watch: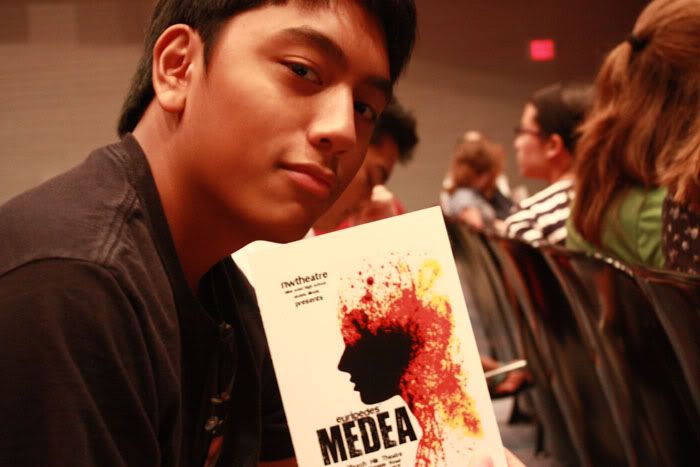 the show all the kids are dying to see~~ heh heh heh heh heh heh......................
why is karl giving me a death glare??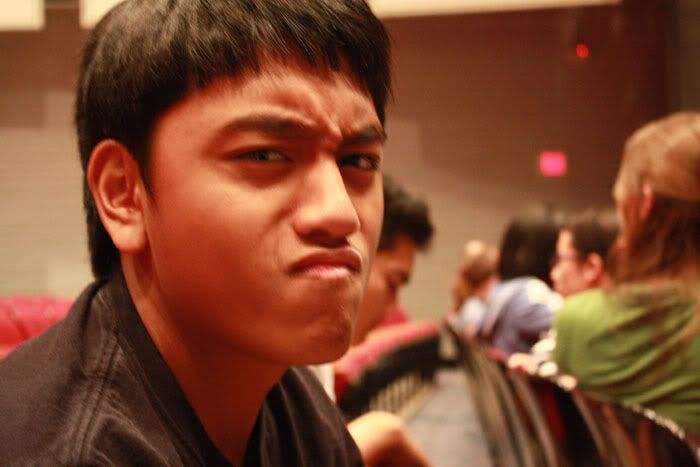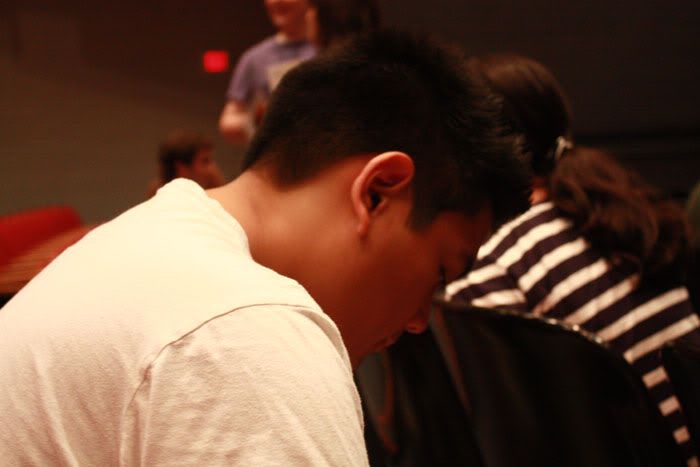 thats karls fraternal twin kyle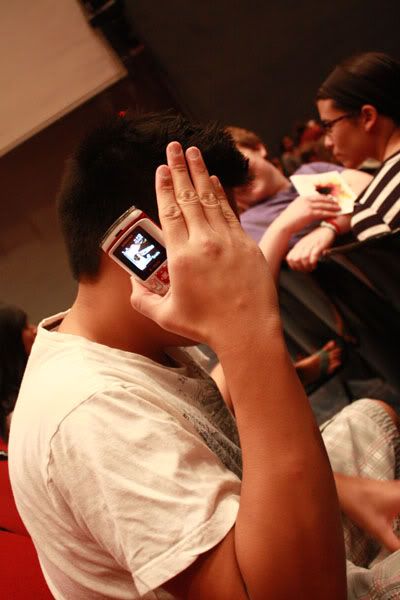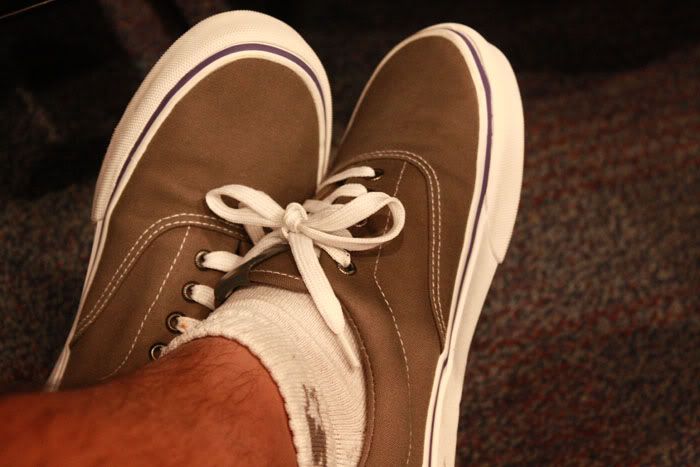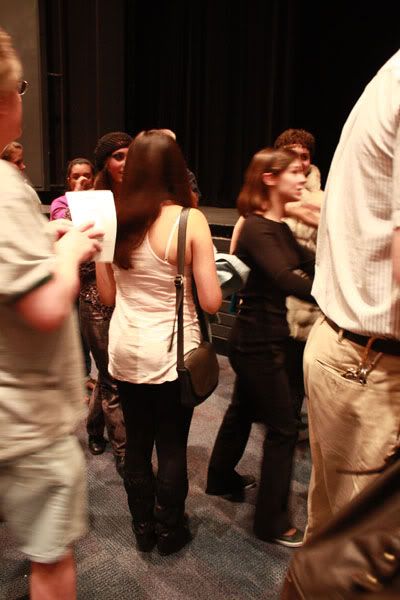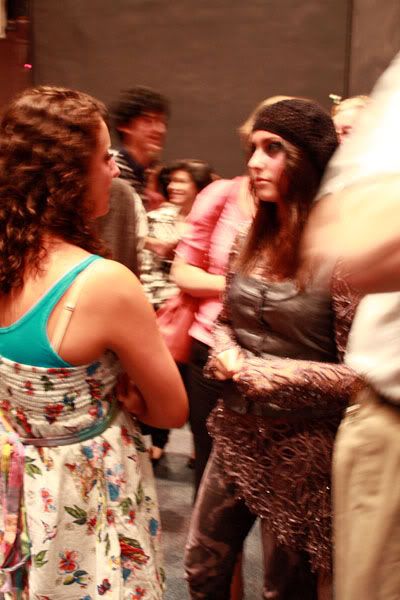 fiona as medea. she was amazing like always
bah my camera doesnt like the auditorium! so blurry!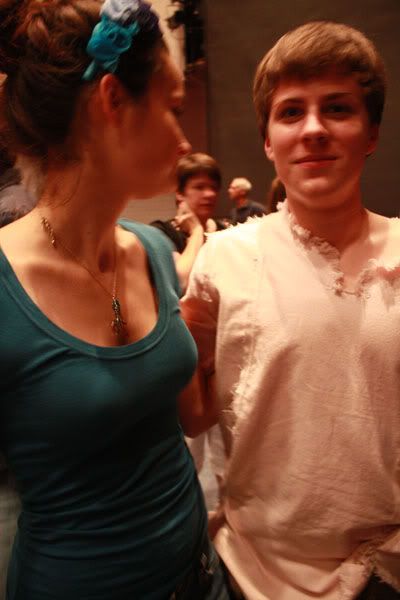 gabe as one of medeas sons
oh i put on the other tattoo! someone from orientation thought it was real! took this at evas before we left for the show XD
wells thats all for nows~ mum and i will finally be leaving the hospital later today after seeing a cardiologist! hooray!
dont forget to follow me on twitter~
be healthy, happy, and always smile~! bye loves!