bah my internet is so crummy cause its randomly working again
but anyways~ a new post~! woo~~ :D
oh but the first few photos are messed up from when there was something wrong with my photoshop ><
JUNE, MONDAY THE 7TH
twas the day she&him (zooey deschanels band) were playing for free at millennium park! eva and i decided to go together.
i was so bored waiting for the bus to get to the swift. it was like 20 minutes late T___T luckily i didnt get tanned or burned cause the sun was scorching right above me! bah
guess who i saw on the ways~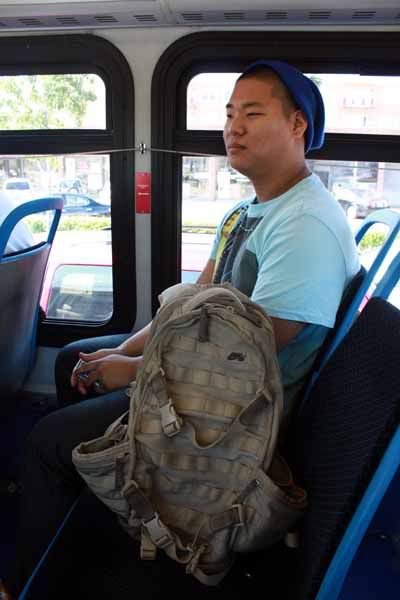 i was just sitting on the bus and listening to music and i looked at the seats next to me and there was andy! he was on his way to work. it turns out that we live in the same apartment complex! hes a floor below me. LULZ!
got to the swift and i met the most interesting man. he had a doggy in his bag and we started talking about all the languages he knew and all the awesome work he was doing. i wanted a picture with him but he wouldnt stop talking long enough for me to ask XD didnt really get to say goodbye to him though :C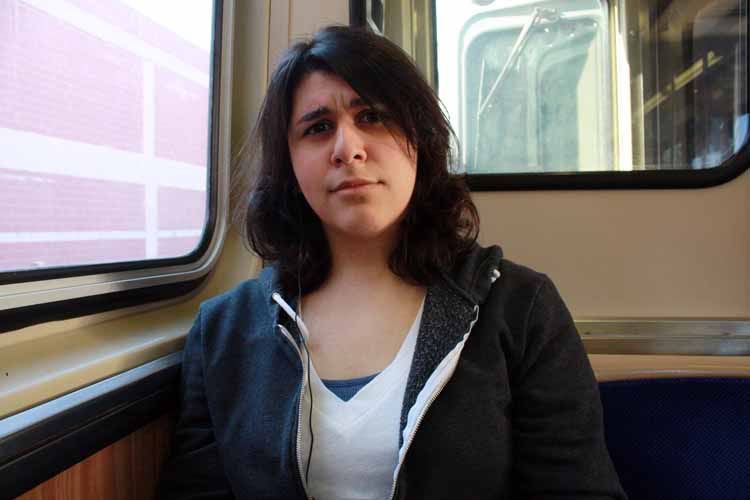 met eva at the swift and we were on our way~~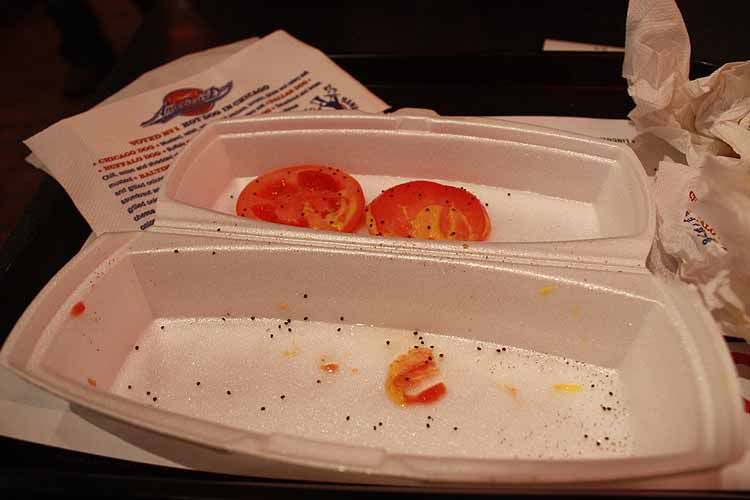 i was suuuuper hungry so i stopped by a hotdog place. i totally forgot to take a photo first. i was that hungry
there were SOOOOOOOOOO MANY people at the concert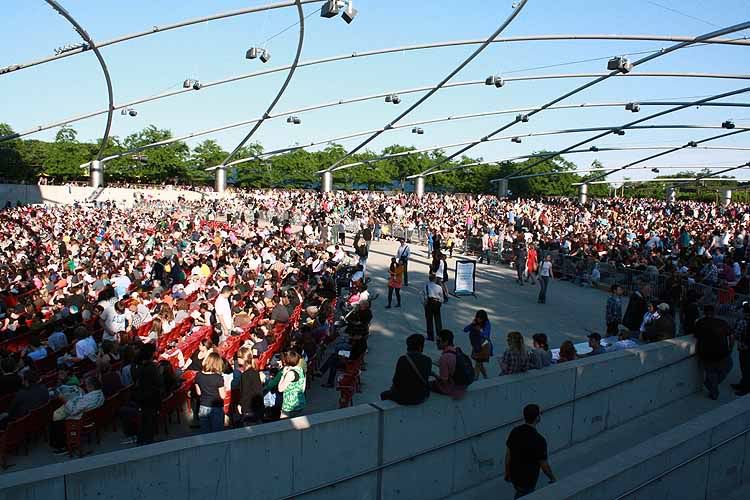 there are more people back there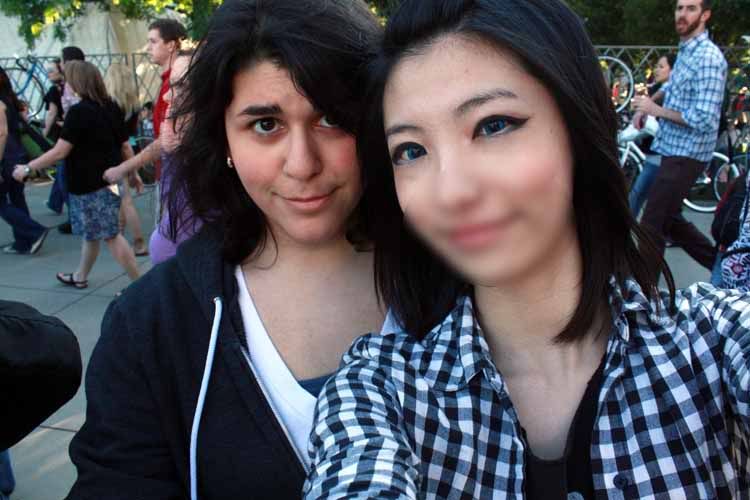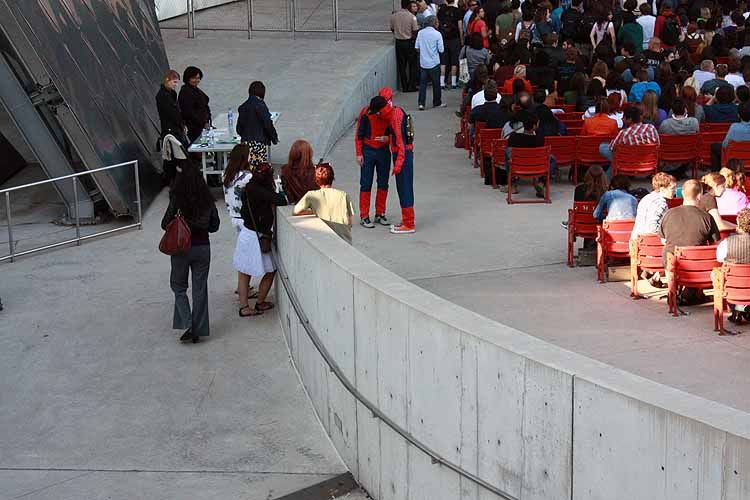 it looks like theyre kissing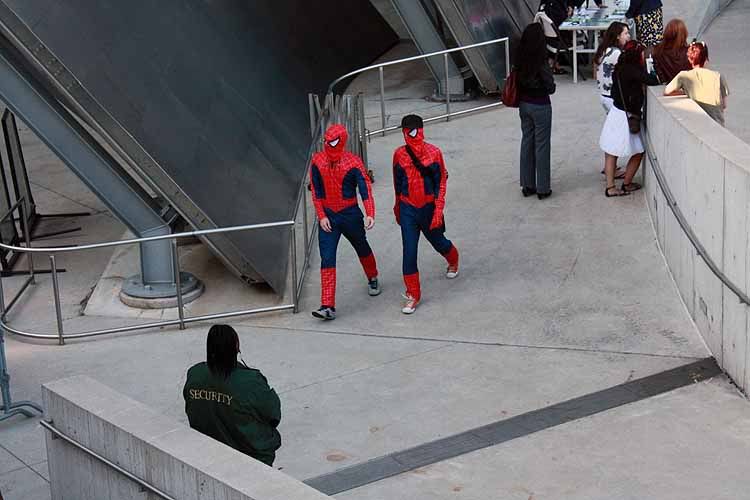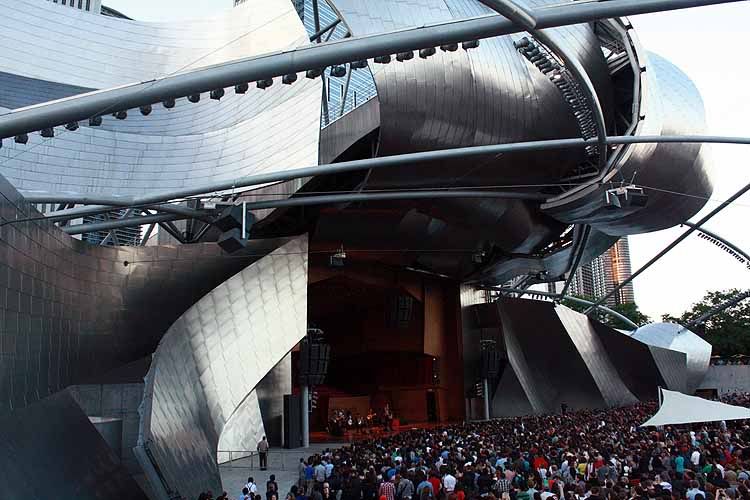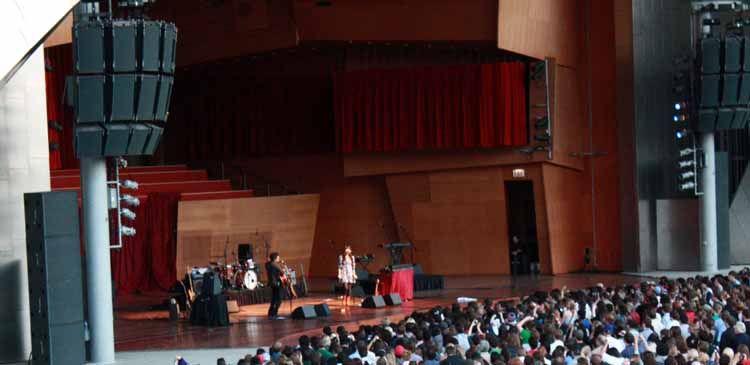 she is TINY and ADORABLE!!!
met with sandy and janet after for ladies night. went to a red mango that opened closer to us! WOOT!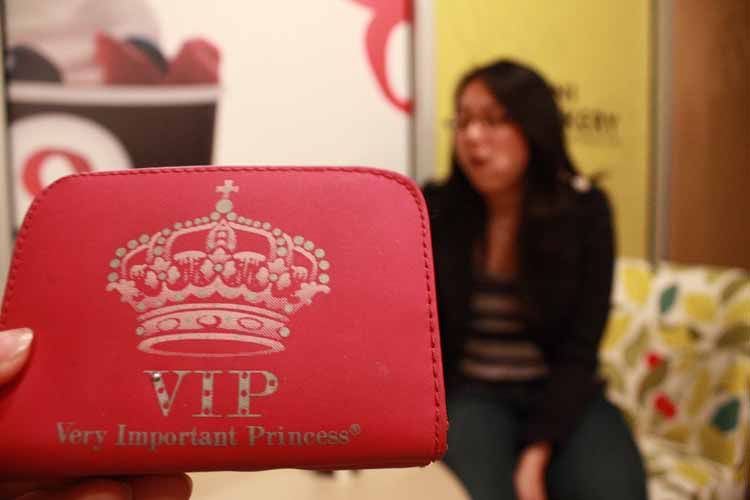 janets new wallet after she lost hers. shes is a very important princess
TUESDAY THE 9TH
went to sauna for a little bit cause we had free coupons that expired the next day! yay!
we all got our glasses :D
shortly after we stopped by dominicks cause janet wanted her pita chips and hummus
but we were rejected by them.
so we went to another one
again, rejected. you can see the pain in janets face. so we went to another and succeeded!
FRIDAY THE 18TH
went to old orchard with sandy and janet and eva!
the girls were hungry so they ate at potbellies while we waited for eva to get there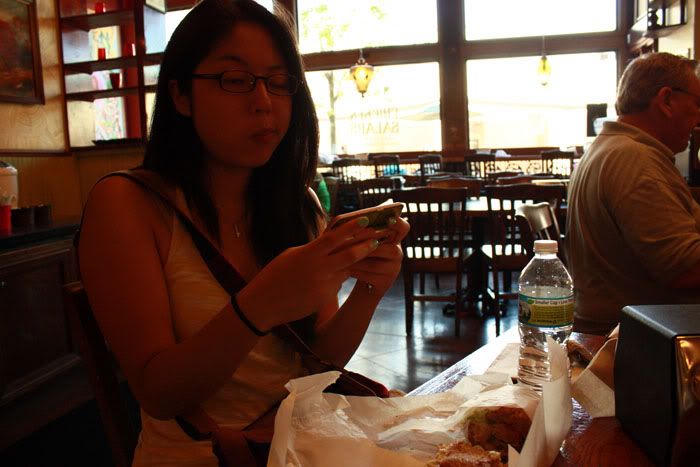 shopped around for a bit and then watched:
it was FANTASTIC!!!! OH MY GOODNESS LIKE WOW!! it has to be the only successful 3rd movie ever. it was HILARIOUS! spanish buzz lightyear is the most genius thing EVAR! you cant beat the classic first movie but i think i enjoyed this one more. maybe cause i watched the first one 90342948234 times? the only thing is, DONT WATCH IT IN 3D! the only thing thats 3D is the commercials -______- i was so pissed. still great though! you must MUST watch if you havent.
had dinner with alice and janet at pita inn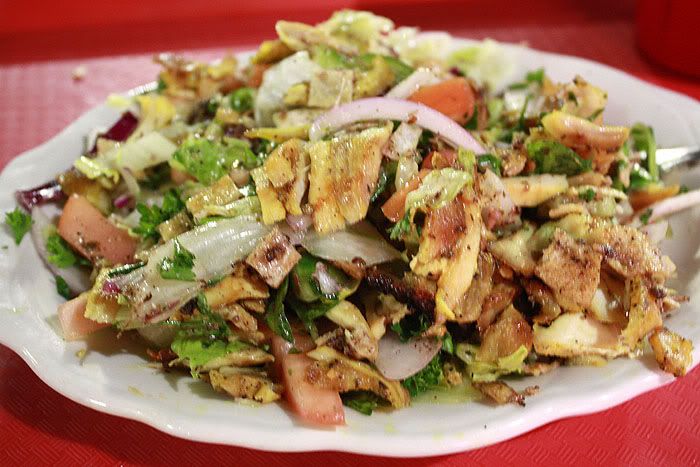 i always get the chicken fatoush salad. its PERFECT!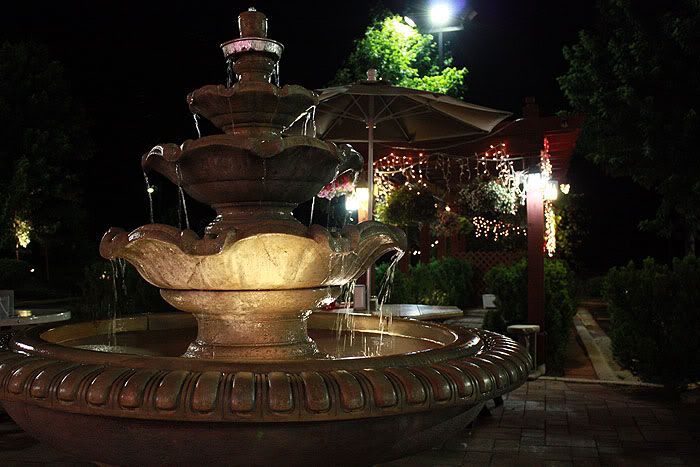 it was a nice night with nice weather so we ate outside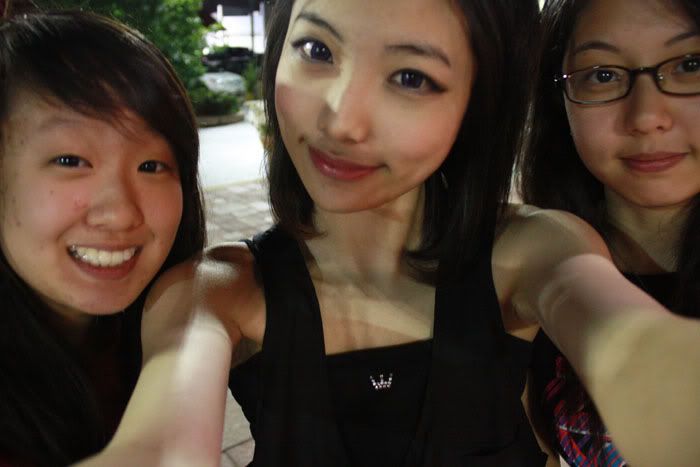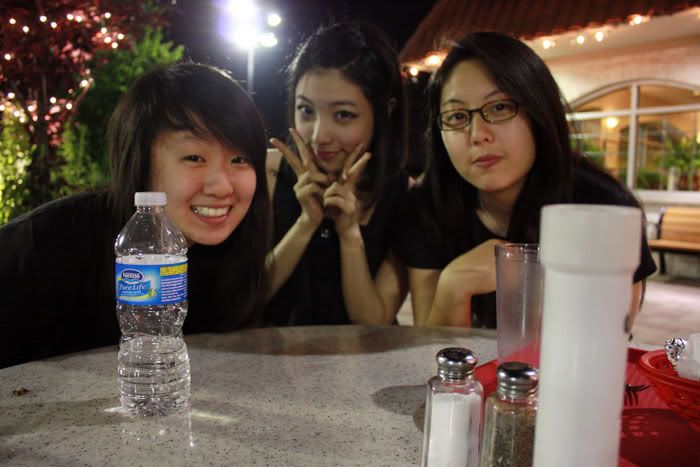 lulz fail. focus on the wrong thing
went to liquid for dessert
i always get the same toppings with frozen yogurt. strawberry, pineapple, and mango~~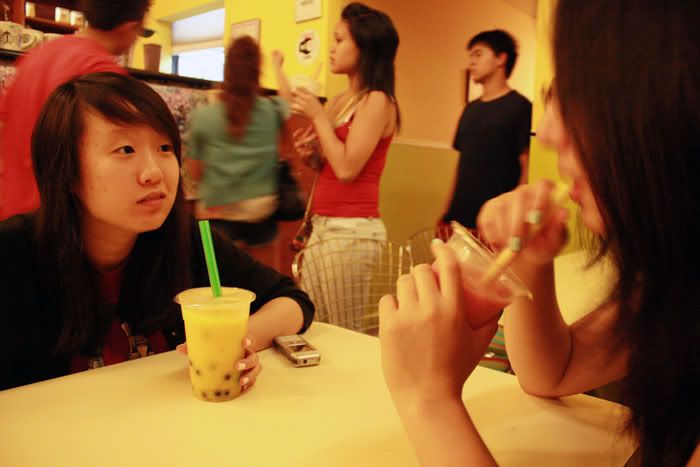 SUNDAY THE 25TH
had to greet my dads coworkers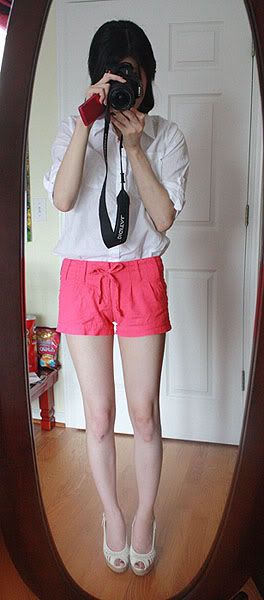 lazy outfit for a lazy day
TUESDAY THE 29TH
ladies night~ noraebang~ wooooooo~~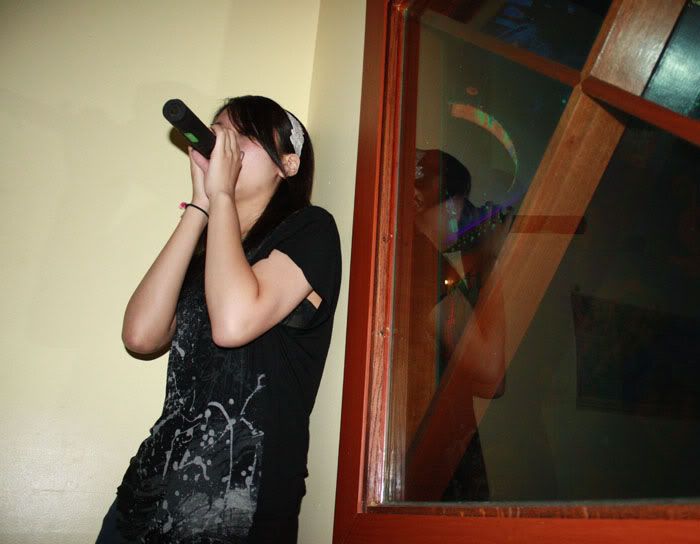 went to dunkin donuts cause we had munchies
sandy busy with her new phone. doesnt it look like the latte is in a thought bubble? :D
JULY, THURSDAY THE 1ST
went bowling with gorilla and his couple friends
younhee unni and jooyoung oppa. theyre such a lovey dovey couple eek ><>
she bowled way better than the boyfriend XD me and gorilla ended up having to pay for their dunkin donuts order cause we lost. by 2 points! RAWR!
FRIDAY THE 2ND
eva, sandy, and janet came over to play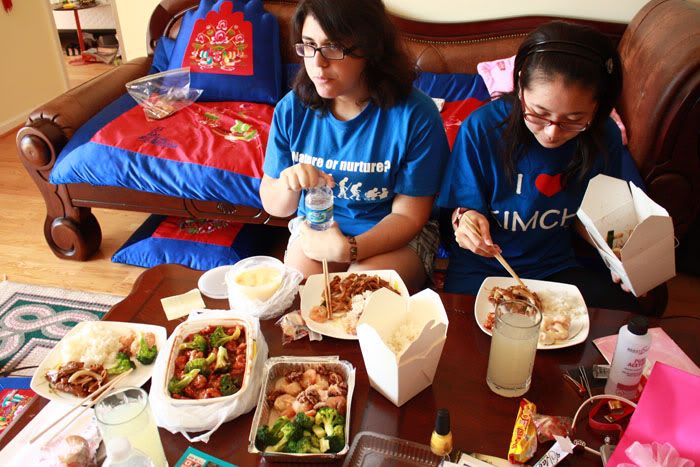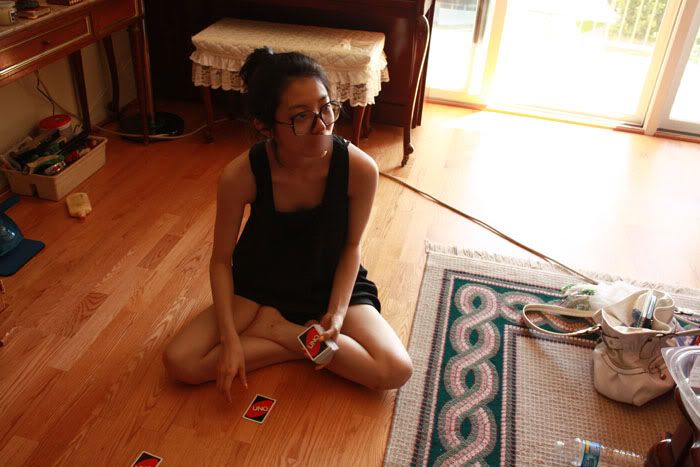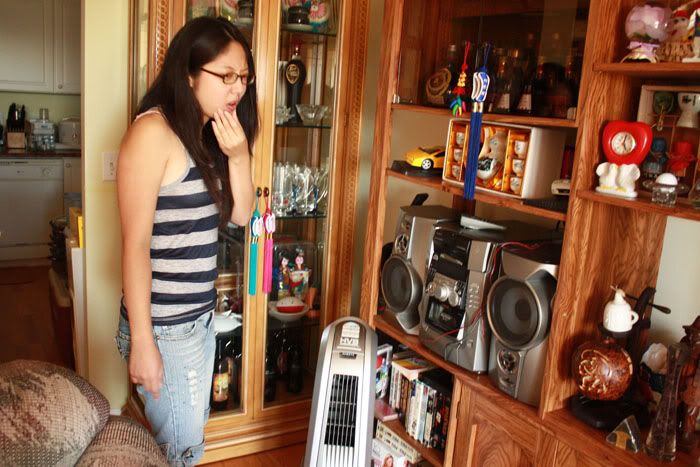 *taken by eva?* or was it me? cant remember
SATURDAY THE 3RD
beach with andrea, julie, tina, and alice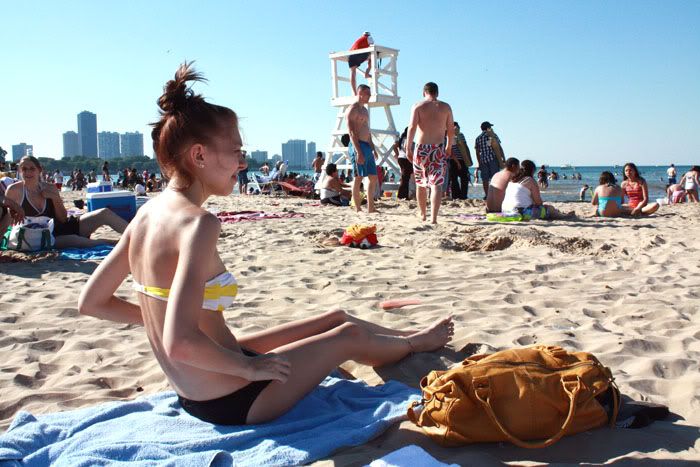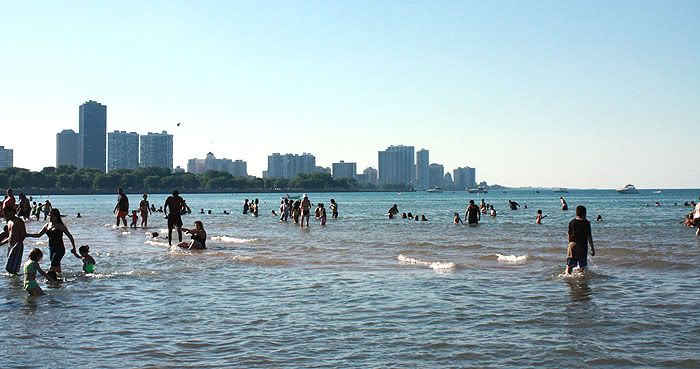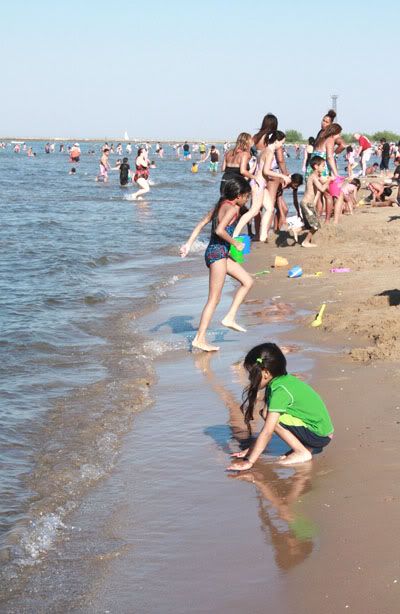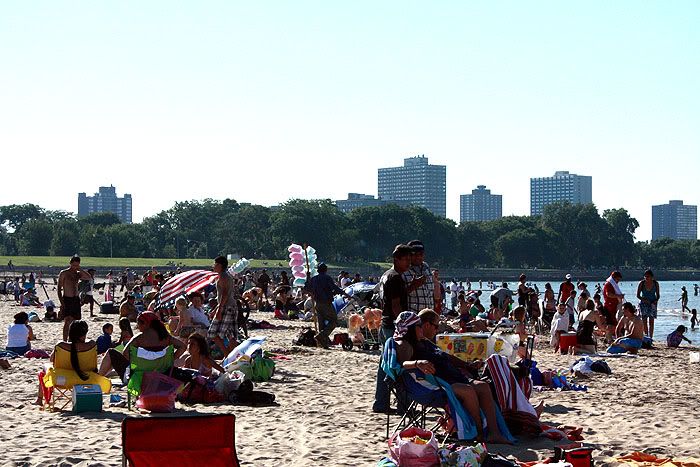 mother and daughter were selling inflatables together C:
didnt feel like tortilla that day
alice and janet joined later for noraebang but this is the only shot i took XD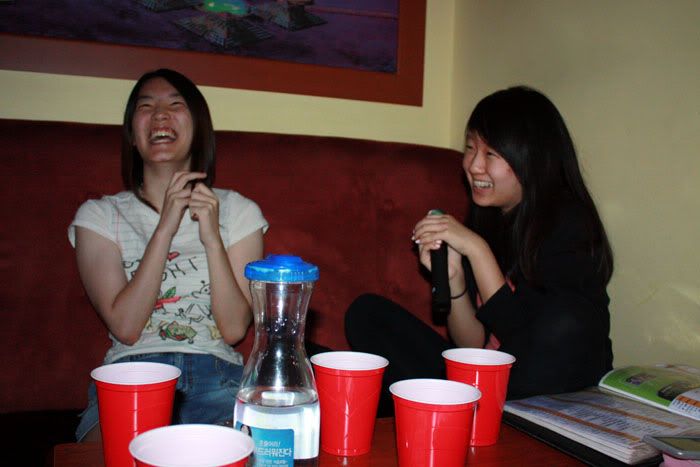 walked for about an hour in SCORCHING sun to village crossing to watch:
its soooooooooooo CUUUUUUUUTE!!!! and hilarious! predictable, yeah but who cares
terrible lighting. janet kinda looks like an alcoholic XD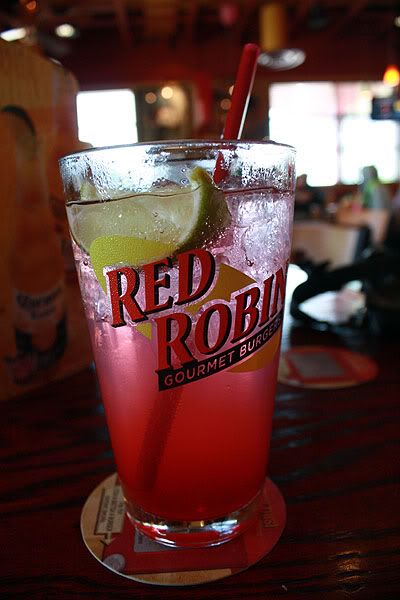 my raspberry limeade. i swear im the only one of my friends who spends money on drinks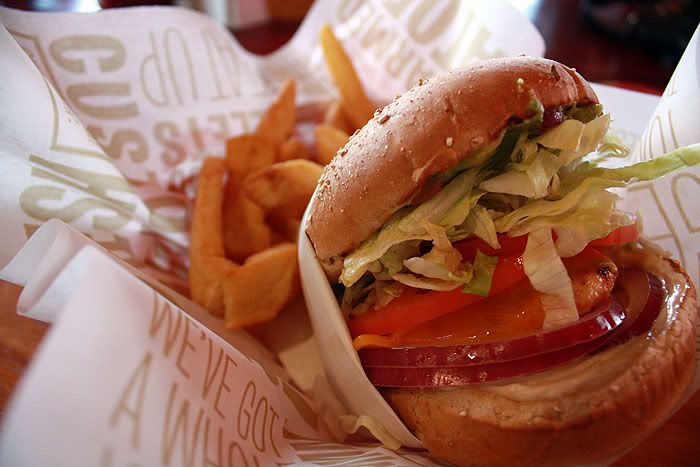 my honey mustard chicken sandwhich
thats melina whos cut off
im doing the bo peep bo peep thing but it looks like im boxing instead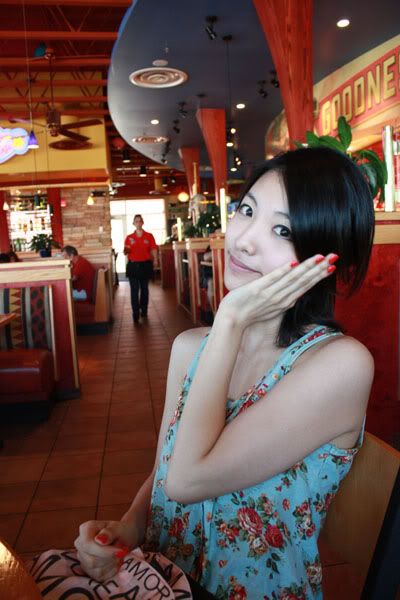 the waitress was so nice at first but then she got kinda mean at the end of our meal D:
waitress turned into me? XD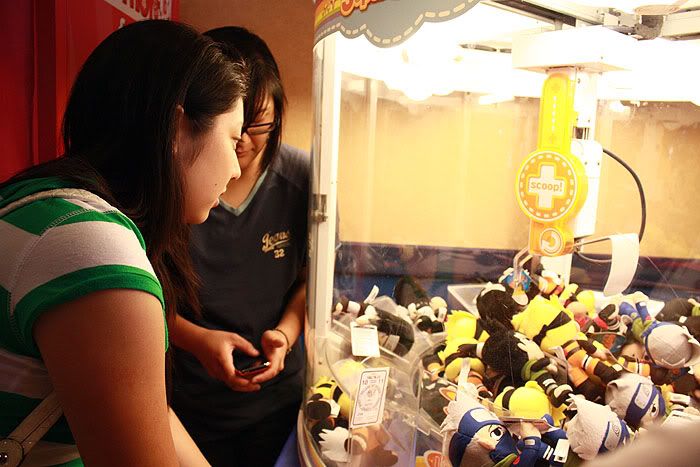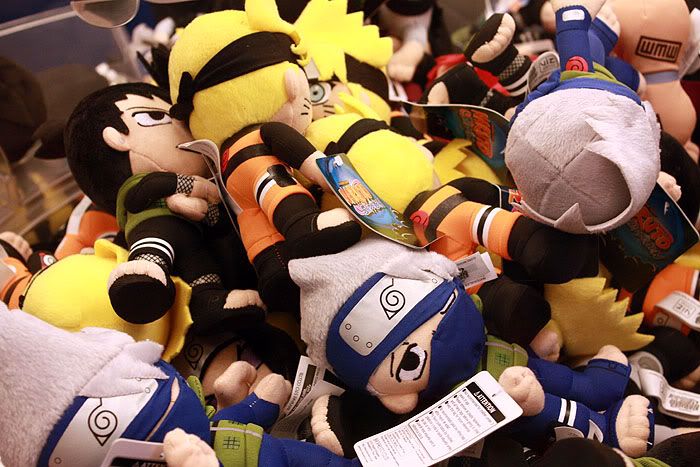 i wanted the kakashi or naruto doll so bad! its soooooooooo cute!! but me and janet both failed
BOOOOOO it was out of order!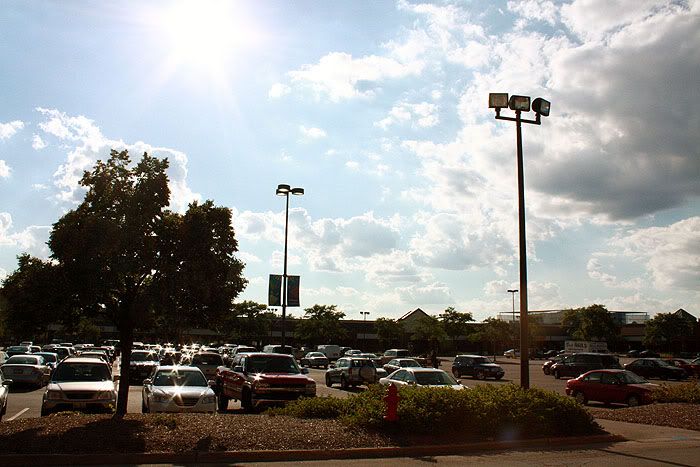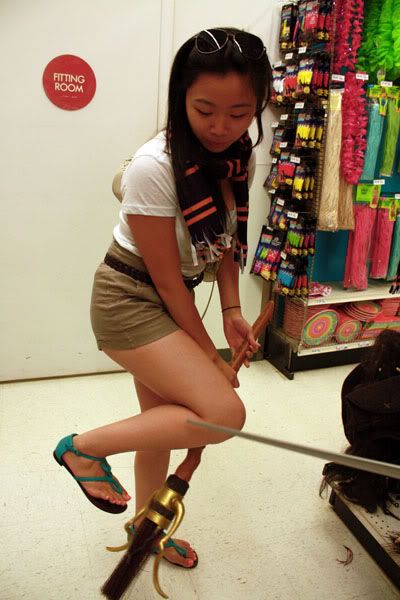 melina mounting her nimbus 2000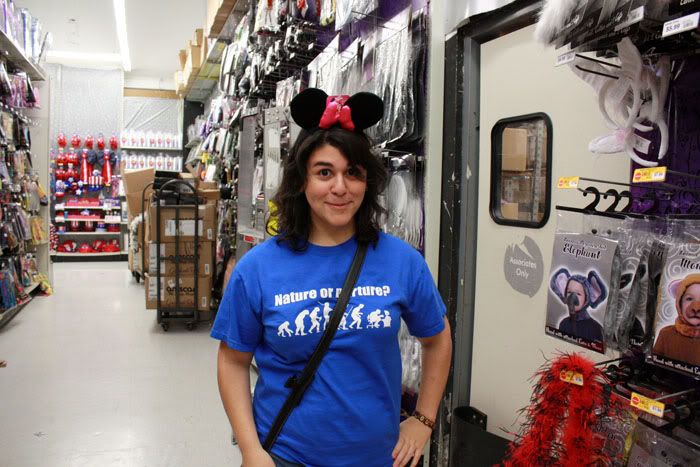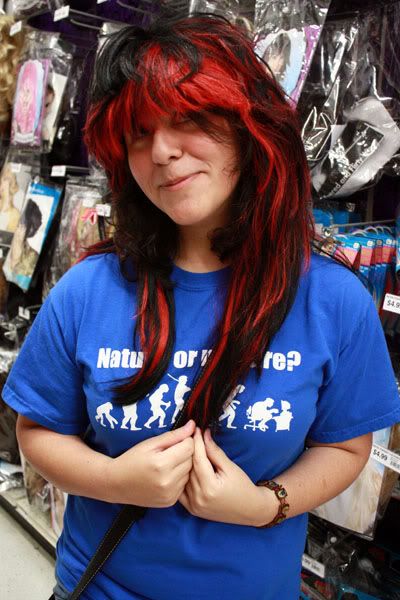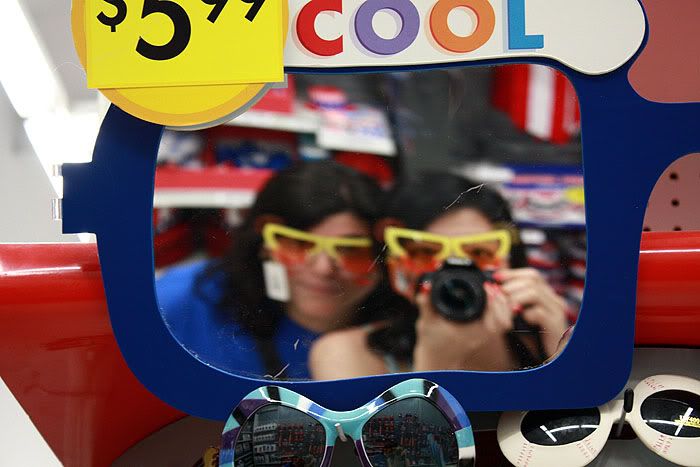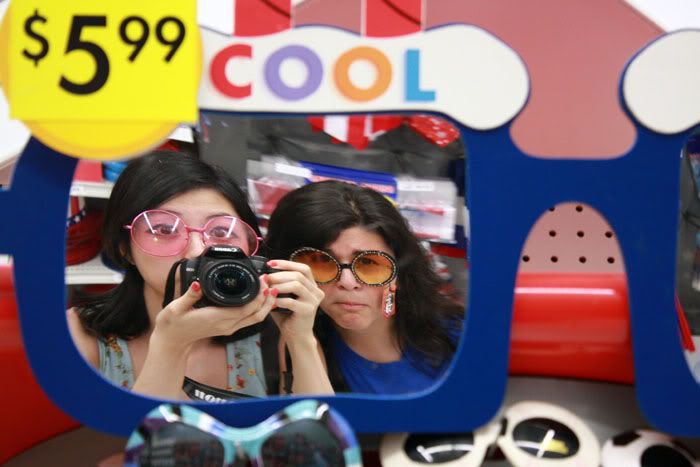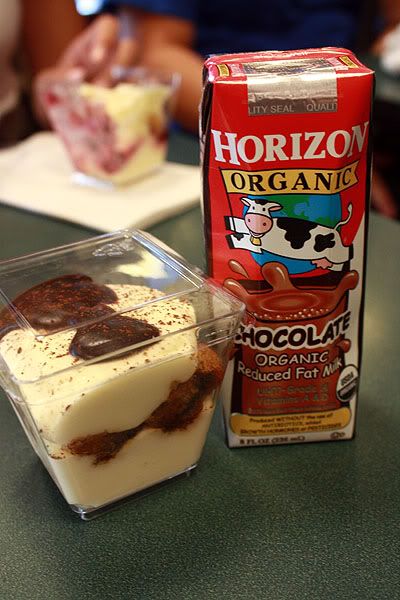 the best treat ever + the best milk ever.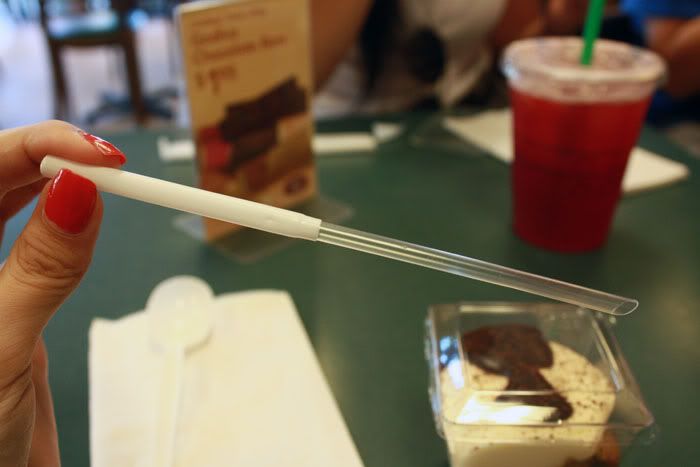 played with gorilla after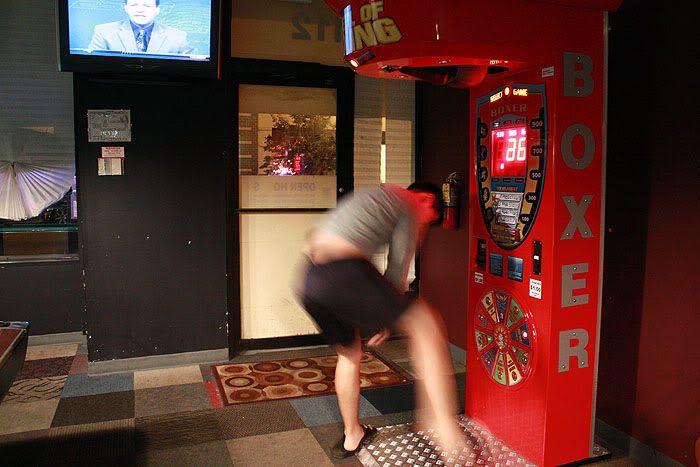 he can never just pass this by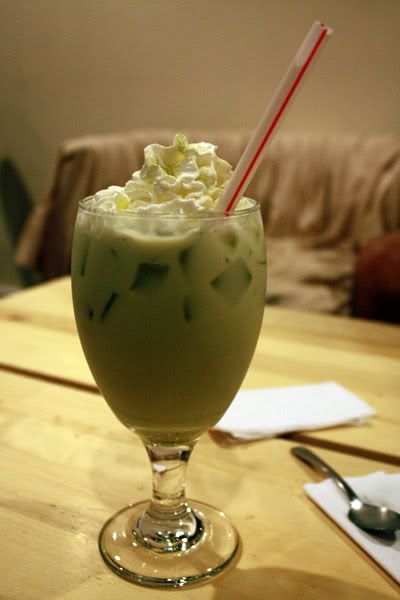 my favorite green tea latte
SATURDAY THE 10TH
went to a SGI buddhist conference to see sandys performance with artie
grabbed a quick lunch at panda
panda does something weird to me. ill crave it and then ill be eating it and ill get sick of it real quick
theres artie~ aww he looks bashful here ahaha
we were on the way and there was a real nice shot that i missed i tried to make it up on the way back home. not as nice though
took REALLY bad shots of the whole event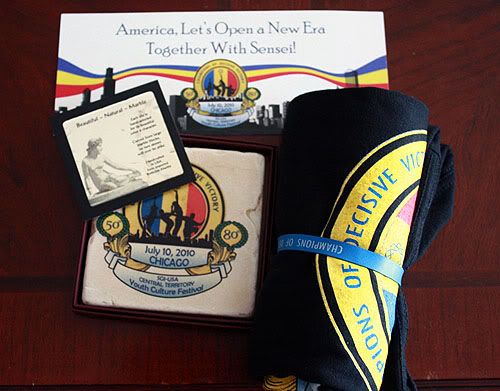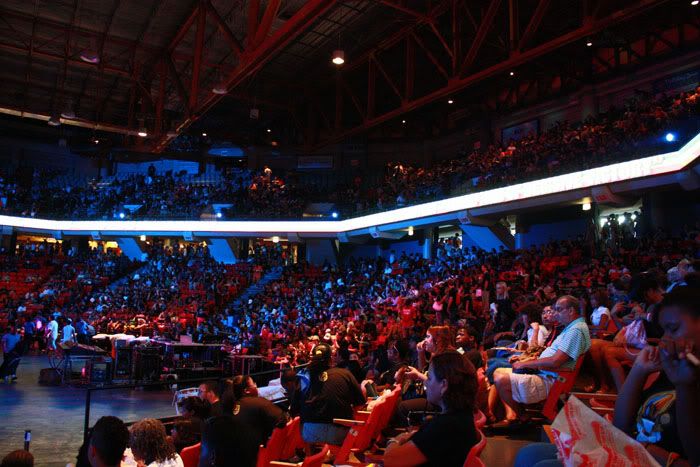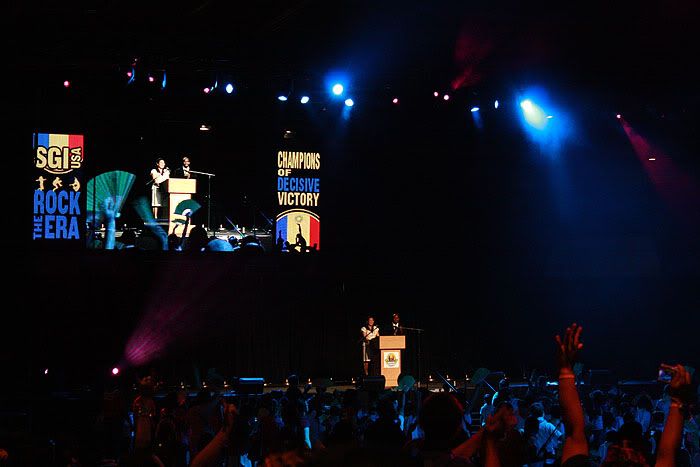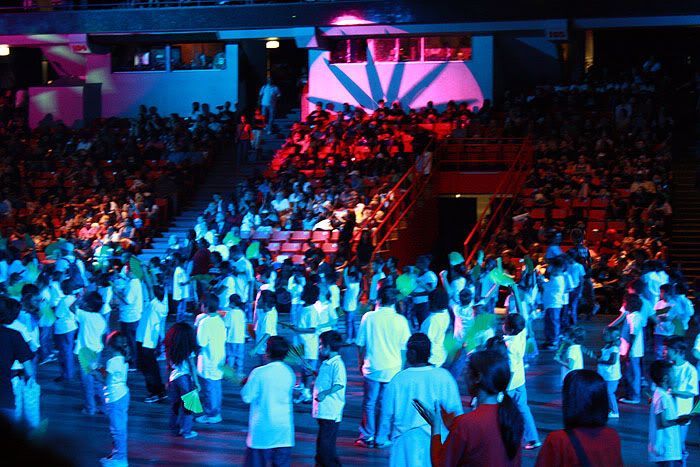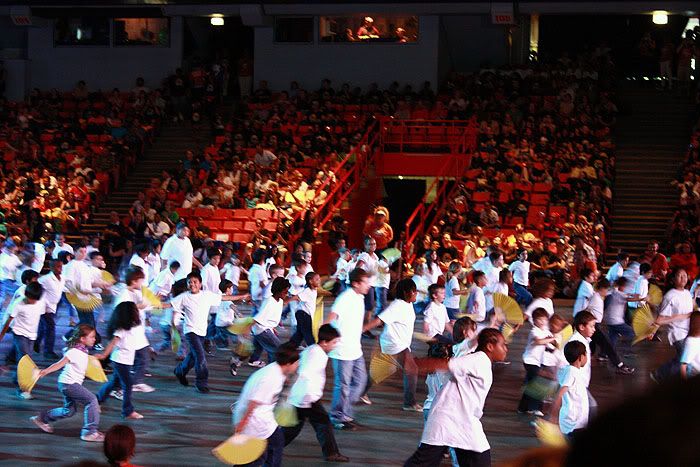 elementary kids doing the fan dance
so this conference had sgi buddhists from out of state come and all the different regions made their own flags
so many! each region had readied a performance
the one thats leading is sandys sister, loria. she led 120~30 people herself. sandy was lead jang goo
you cant really see it that well but thats sandy! they showed her for a while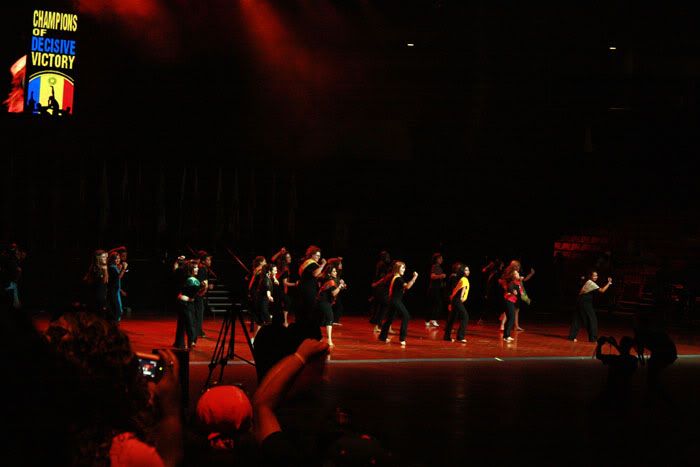 a whole LOT of dancers from different regions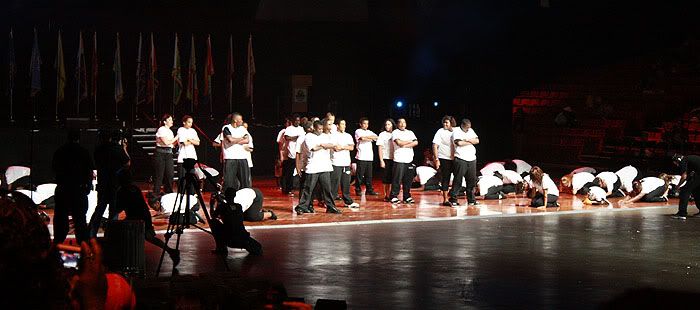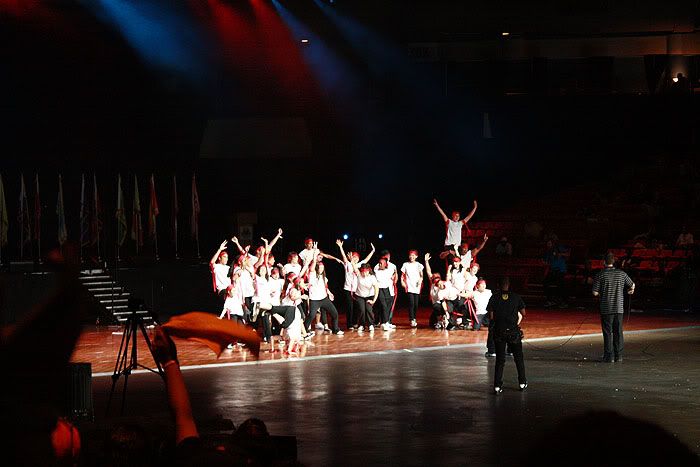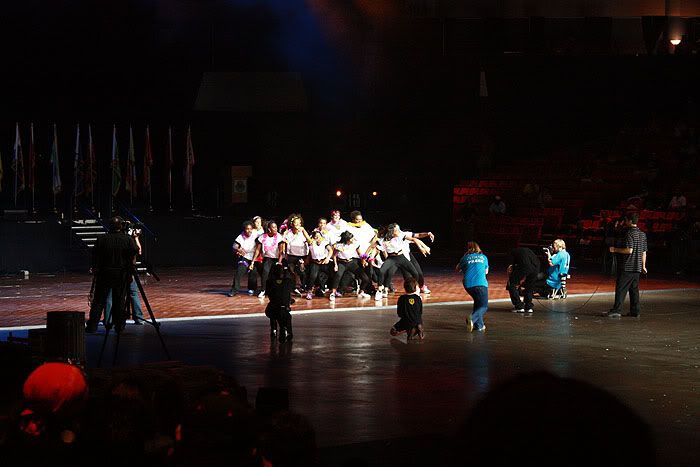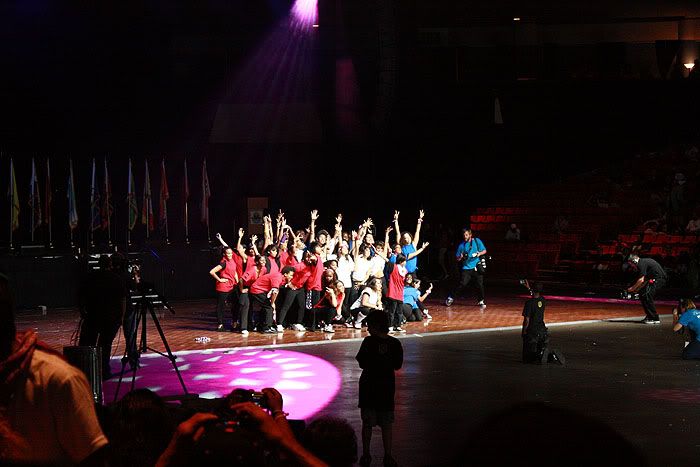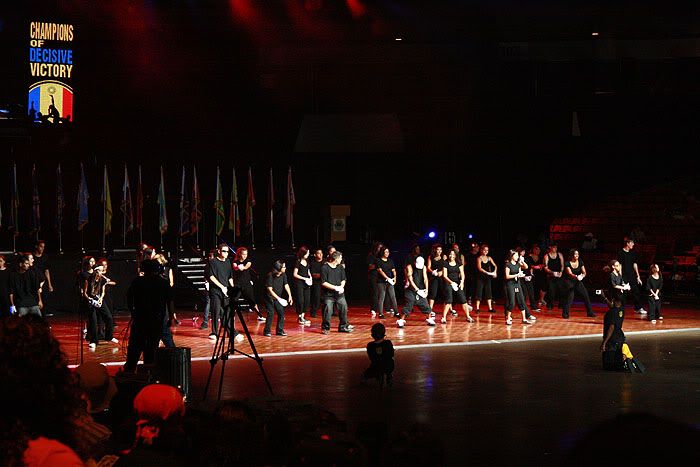 taiko drums! i got goosebumps watching them!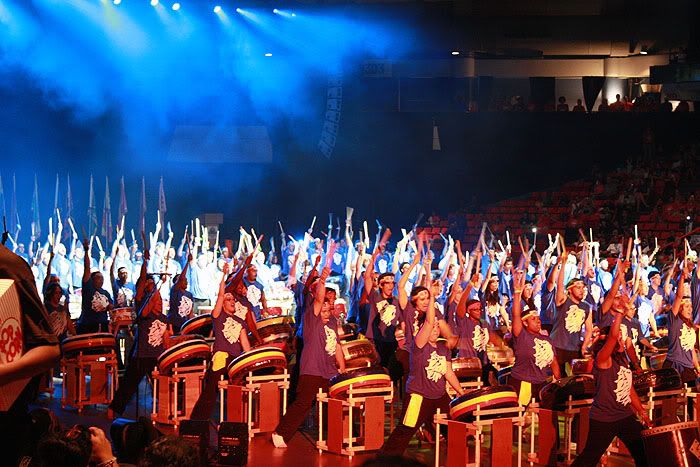 crowd went crazy for them
all the performers came out to listen to the last speakers
it was a cool experience. i really liked that they talked a lot about peace and change. i was christian and have been to retreats and every one was about praising God and how great he is which is good and all but i also wish they also talked about spreading peace and change.
waited like excited fans for sandy and loria after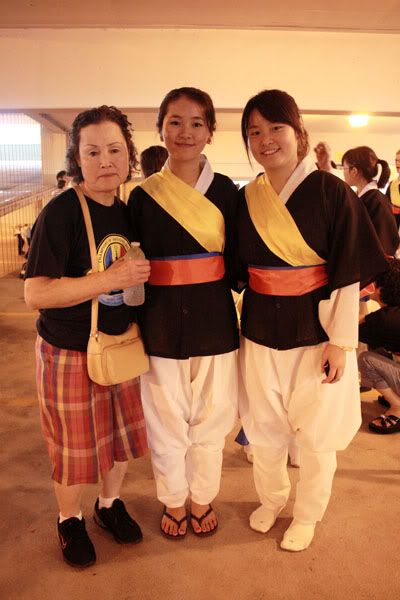 sandy, loria, and their gramma. can you believe shes over 70?
went to outdoor for bubble tea!
went home afters and my special person came over and we played. my mum asked him to sleep over so he stayed the night XD
twas a good weekend! hopefully i shall see you loves the next~!